Volvo always finds a revolutionary way to ensure the safety of your children while they travel by car. Volvo Inflatable Child Seat Concept is the result of extensive research of exploring the future of child protection. Current children's car seats are bulky and hard to move, would it be possible to come up with a new design where the seat is lightweight and inflatable? This latest concept from Volvo looks really promising, it's easy to setup, as well as to pack, parents can use it in different situations, very practical compared to available car seats in the market today.
The design manager of Volvo Monitoring and Concept Center in LA, Lawrence Abele, had 2 children in mind when designing this concept seat. For this designer, children has always been the main priority, even when they lived abroad with 2 toddlers, they had to haul bulky child seats through airports and into taxis. That's why he knows that traveling with children can be a challenge; parents can use some assistance to simply the whole thing.
From : Volvo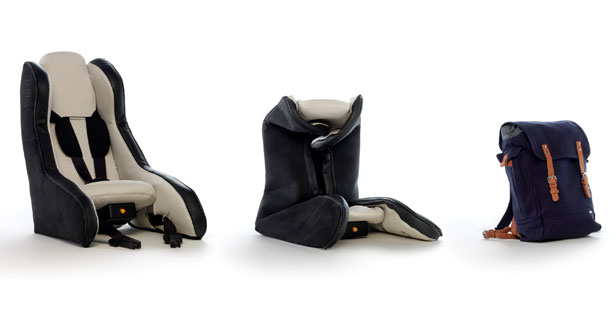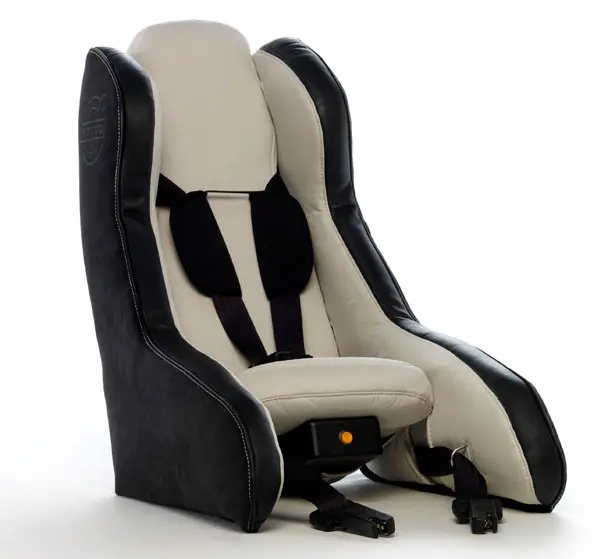 This child seat concept opens up new opportunities for everyone such as grandparents or friends who want to take care of your kids and they need compact and ultra mobile child seat. You can carry this seat anywhere conveniently whether you travel by car, bus, or taxi. The innovative pump system allows you to inflate the seat in only 40 seconds, silent and efficient. The total weight is less than 5kg.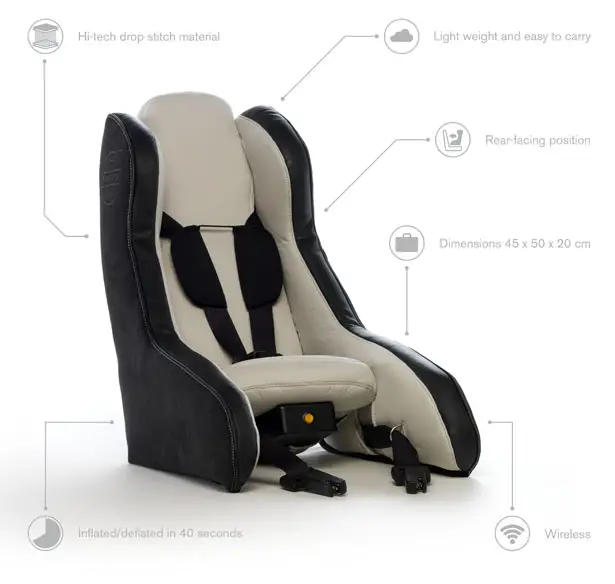 The technology equipped in Volvo child seat allows you to do remote controlled inflation through Bluetooth connection. The drop-stitch fabric material is very strong when inflated and can be brought to a high internal pressure. This technology is also used in boating industry to develop inflatable airplanes.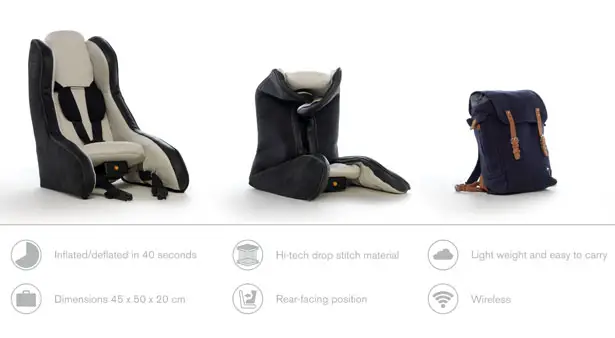 Volvo Inflatable Child Seat Concept faces the rear of the car, it's the safest way for children to travel. During frontal impact collision, the head of forward facing car passenger is thrown forward which might cause great strain on the neck, child's neck is still under development, that's why they need special restraints and face the rear of the vehicle until at least they are 3-4 years old.
*Some of our stories include affiliate links. If you buy something through one of these links, we may earn an affiliate commission.