Cyclotron Bike is claimed to be world's first hubless smart bicycle that can be controlled via powerful Cyclo-App. It took 3 years of extensive and highly confidential research and development to make Cyclotron, it's the next big thing in bicycle evolution. This is the future of cycling, in fact, in the future, regular bikes might be known as nostalgic collector's items. This smart bike is fully connected, jam packed with innovative features that you can control through your smart devices.
Cyclotron Bike features two spokeless wheels, creating space for utility slots. It's been designed with improved aerodynamics, fully integrated brakes, integrated mud guards, and airless tires. This bike is equipped with E-Gear Box model that provides you with full electronic shifting, just like a mouse click.
Designer : Cyclotron Cycles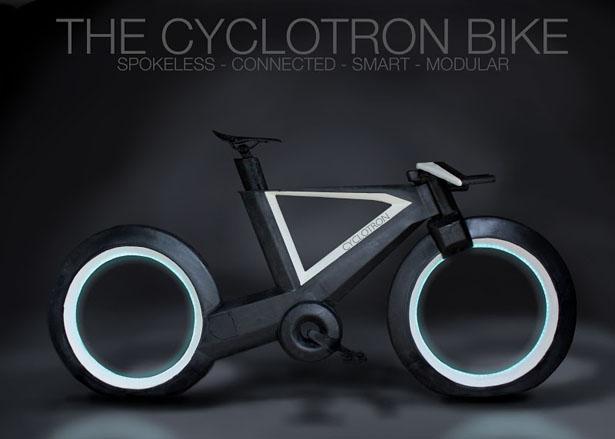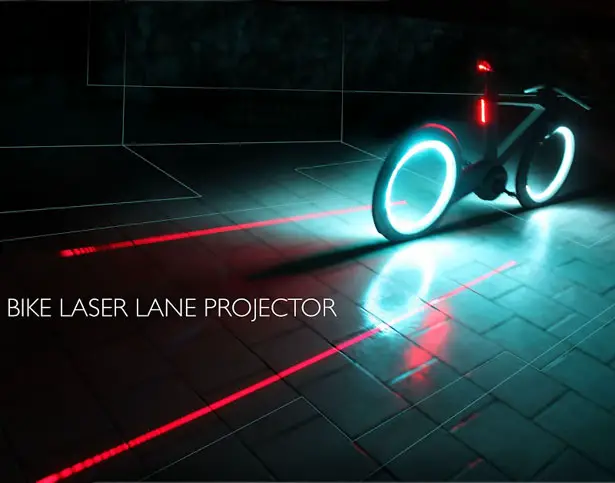 This Tron inspired bike comes with integrated smart lights and li-ion battery, all lights can be toggled using automatic light sensor, it can switch them on/off depending on the current daylight situation. It's a nice feature to enhance your visibility in traffic or on roads under low light vision. The Li-Ion battery pack powers those lights for up to 8 hours without engaging the internal dynamo, the app would notify you when the battery is low.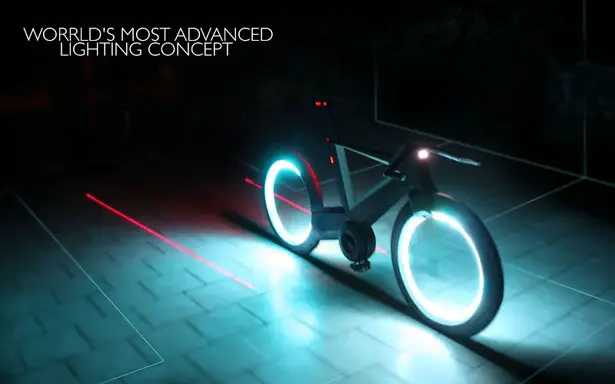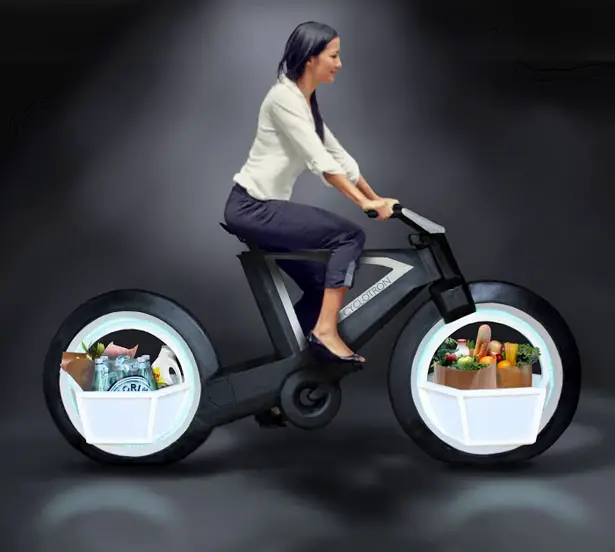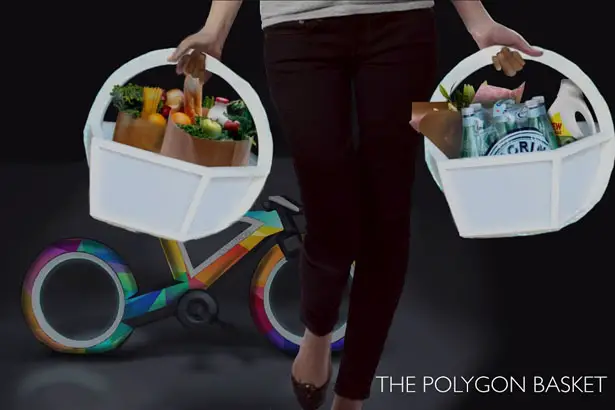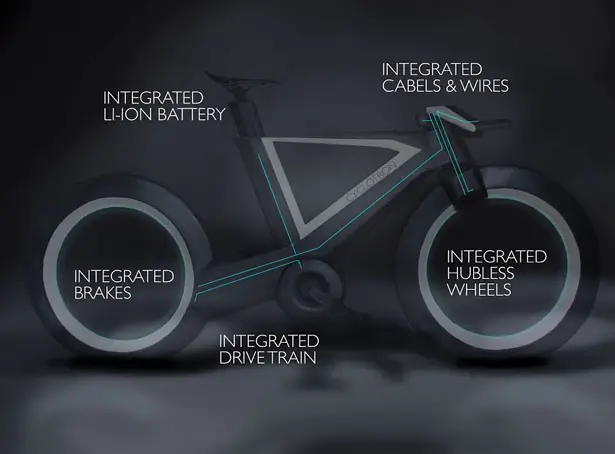 *Some of our stories include affiliate links. If you buy something through one of these links, we may earn an affiliate commission.