Having trouble waking up? or being woken up by other early birds in the house? VAM, a bracelet Vibrating Alarm System has been specially designed for those who want to wake up without disturbing others. The vibrating tech inside the bracelet provides a silent way that only wakes up the person who is wearing it. VAM has 24 LED embedded in the bracelet which indicate the 24 hours in a day. With a built-in Bluetooth function, it is easy to set up the alarm via your smartphone app. Once you set up the alarm, the corresponding LED would light up to show the time of your alarm.
Designer : Yi-Hong Chou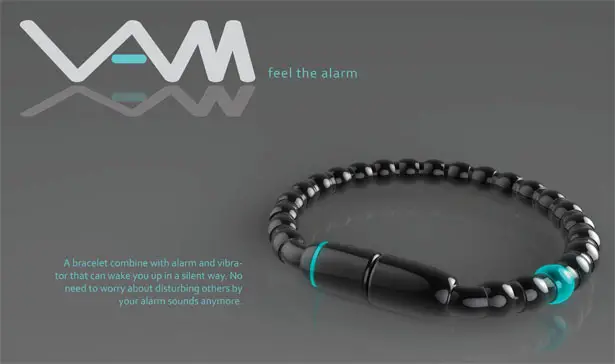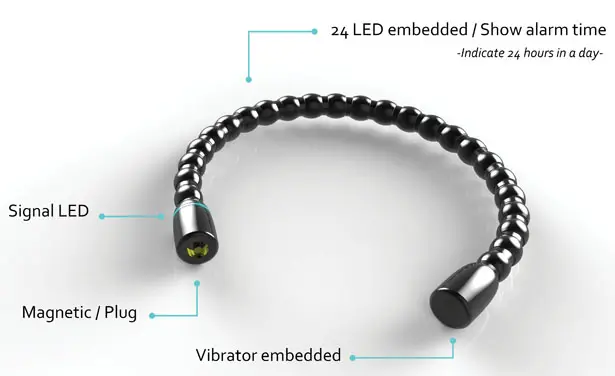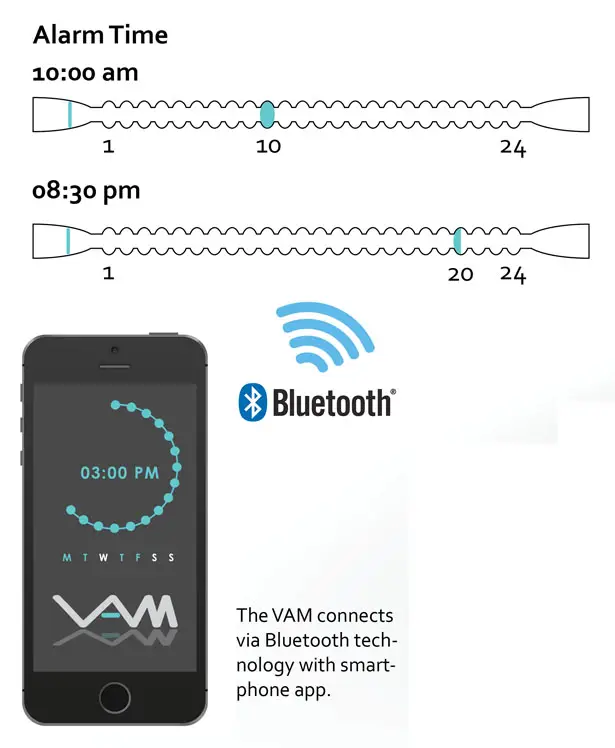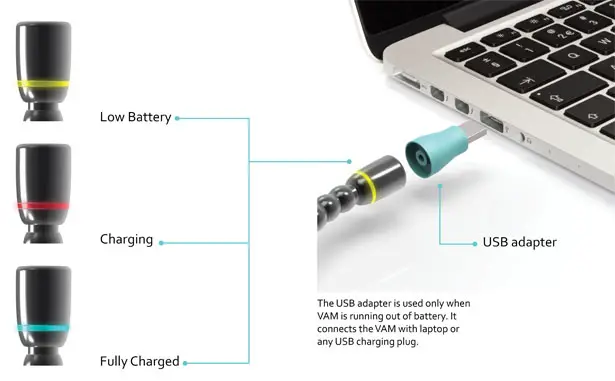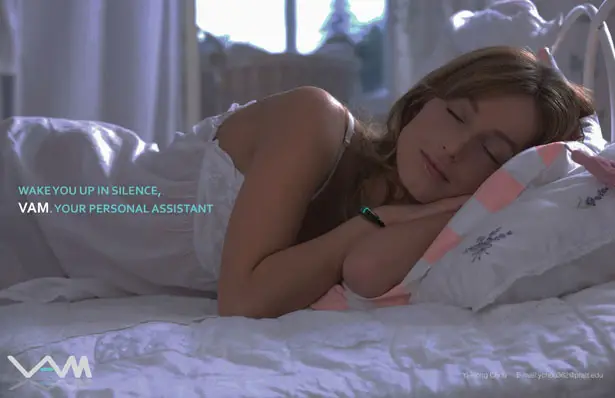 *Some of our stories include affiliate links. If you buy something through one of these links, we may earn an affiliate commission.