Diagonal Dwelling is a unique sanctuary designed for Scottish highlands. It's a self-sufficient building specially designed for remote locations, the structure can be customized to sit comfortably in other locations. At first sight, this off-the-grid dwelling might look like a weird building in the middle of nowhere, featuring unconventional shape that defies the norms challenging the standard uprising of ready-made prefab cabins. It's unquestionable that the design would enhance guests experience where they can enjoy views from three different levels and connect to the scenery in the most wonderful way. This off-the-grid dwelling can be prefabricated in the factory in just twenty weeks while on-site assembling only requires less than 10 days.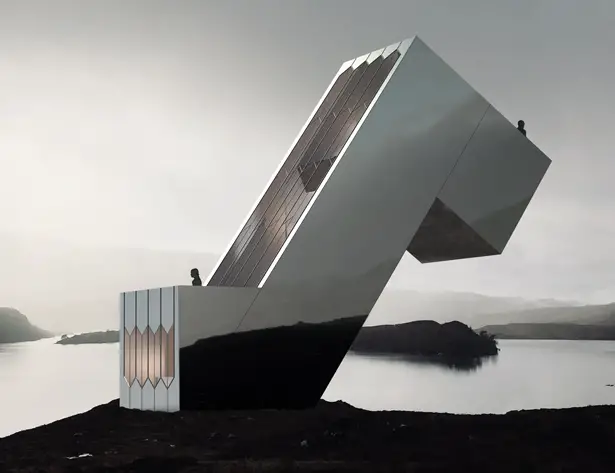 The unique angle of Diagonal Dwelling by NYDE allows for solar panel optimization and more floor space compared to typical angled building. Due to minimal ground footprint, this building is able to provide luxurious living than a standard hotel suite, elevated bed provides sensation of floating over landscape, hot-tub with jaw-dropping view, an elevated terrace, a compact kitchen, a bedroom with mini-bar, and a cozy fireplace.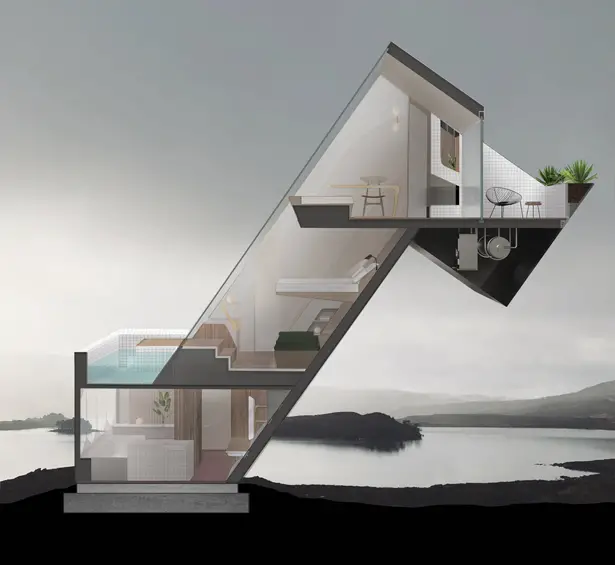 *Some of our stories include affiliate links. If you buy something through one of these links, we may earn an affiliate commission.