The Audi A9 is a futuristic proposal for a luxury sport sedan which, in Audi's car fleet, will be positioned higher than the Audi A8 flagship and will be aimed at the luxury sedan segment which includes models such as Porsche Panamera and the Lamborghini Estoque Concept. The designer, Daniel Garcia, found his inspiration in the architectural designs of Santiago Calatrava's buildings in "La Ciudad de las Artes y Ciencias" meaning The City Of Arts And Sciences which can be found in Valencia, the designers hometown. This strong influence can be seen in the clean flowing lines of the vehicle and futuristic styling features. Calatrava's buildings look like they come from 100 years in the future.
The A9 concept has amazing features and yet to be discovered revolutionary materials. The windscreen and roof are integrated into a single piece, created using an advanced nano-technology material, which features a self-repairing system and allows for adjustments in color and opacity. The bodywork adapts an electronic painting system which allows the owner to change the color at the touch of a button. Another interesting feature of this structure is that is deformable, meaning it provides greater protection for the passengers than a glass windscreen, in a collision. The proposed drive train is a hybrid setup which uses an internal combustion engine working in conjunction with 4 in-wheel electric motors. This concept is the key to future car design, manufacturing technology, safety standards and user experience.
Designer: Daniel Garcia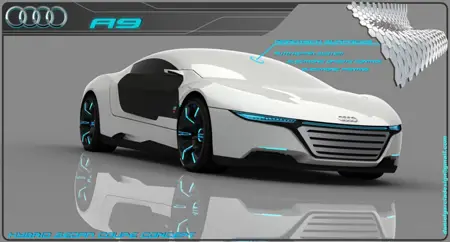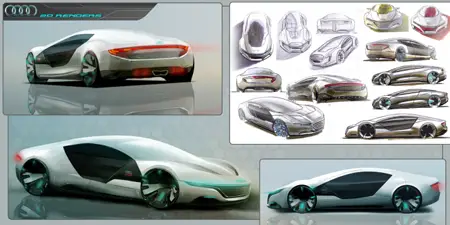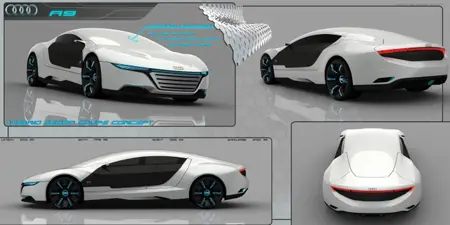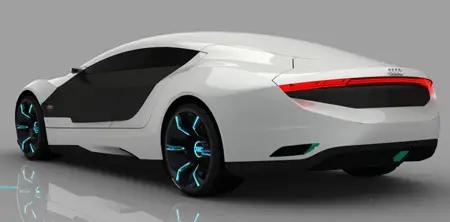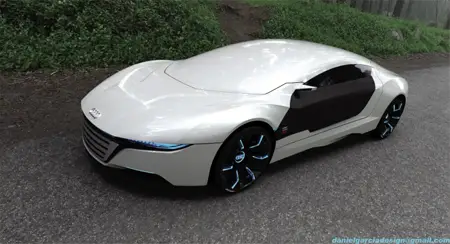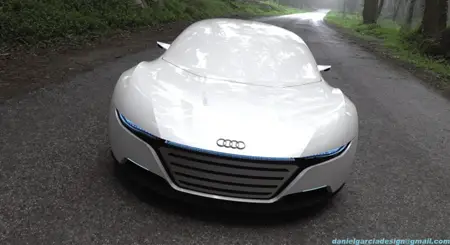 *Some of our stories include affiliate links. If you buy something through one of these links, we may earn an affiliate commission.