Yacht Island Design introduces a magnificent and innovative yacht, Tropical Island Paradise. The main idea was to create a pleasant floating island with all features that a tropical island has built into this mega yacht. From the early stage as you can see on the sketches, the designer wanted to include elements close to water, deployable, as well as mountain/waterfall feature.
Designer : Yacht Island Design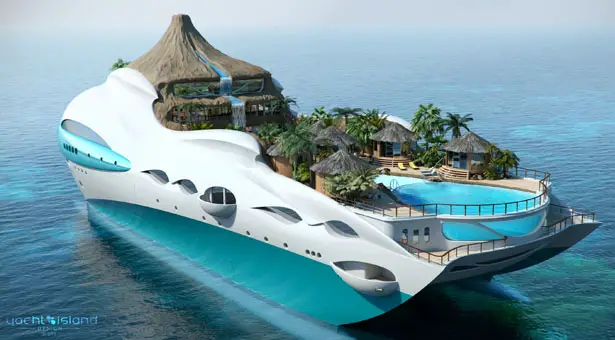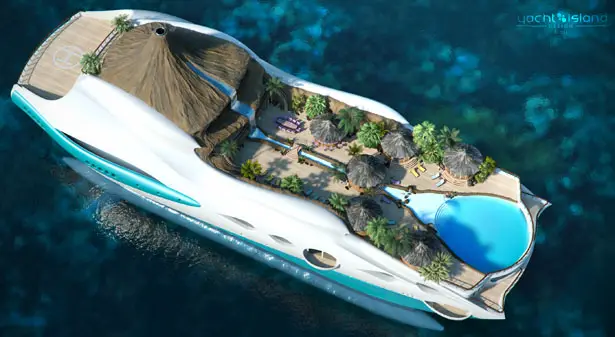 The exterior shows you numbers of features such as swimming pool, outdoor dining, the bar, guest cabanas, and waterfall which look like running from a volcano.
The final Tropical Island Paradise design shows all elements are blended perfectly. It demonstrates the free-flowing nature of the hull, mimicking waves, and then flowing into open-face swimming pool peering out to sea. This scenario gives you the idea of the volume that this yacht encompasses.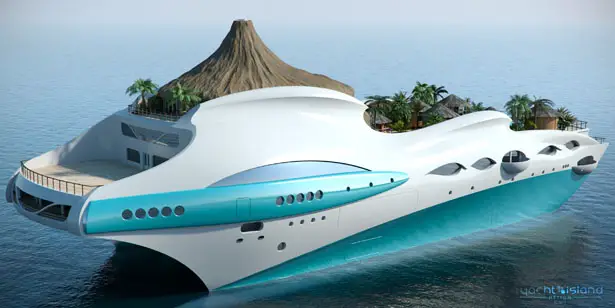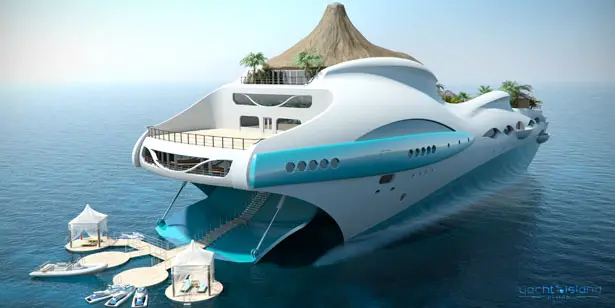 The deployable beach deck is the major attraction of this yacht. This helps to access a range of water sports and recreation at the sea level.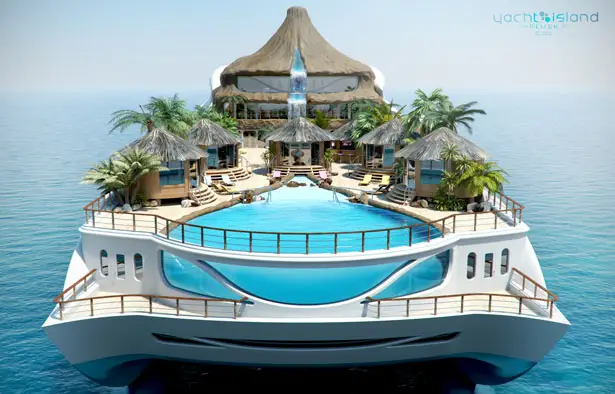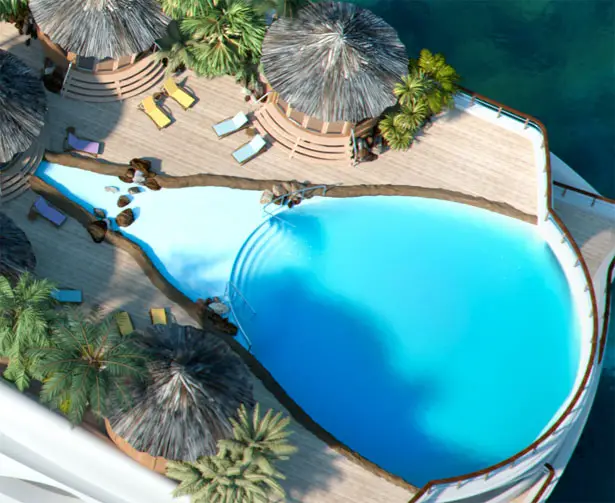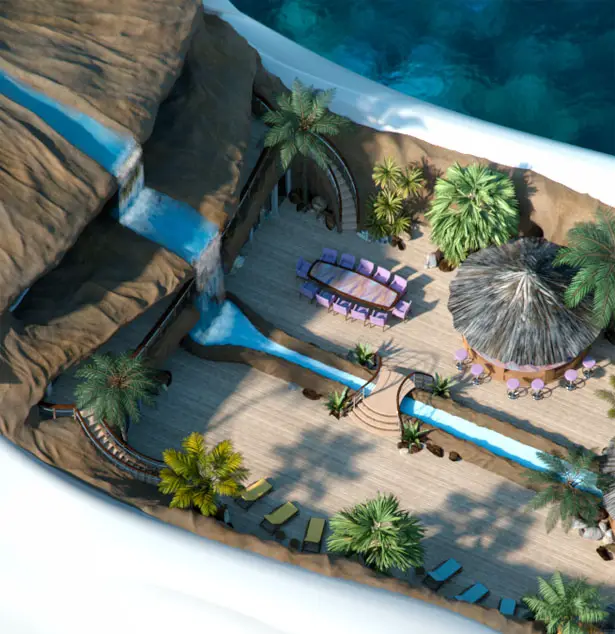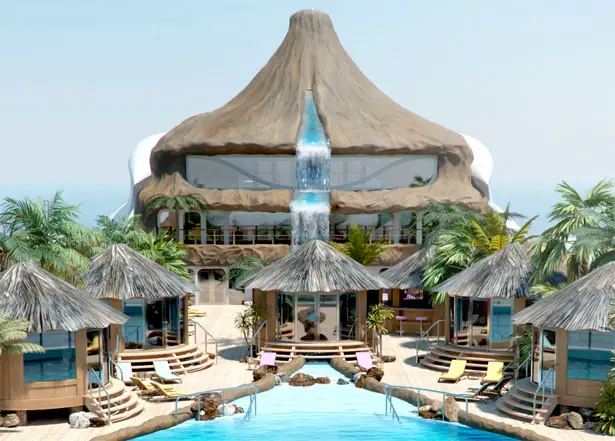 From this view you can see the two deck owners' suites carved out of the front of the volcano and looking out across the bow. Located inside the volcano is the owner's suite, spread over two decks. From the living room balcony, guests will have great views out over the front of the yacht, behind the waterfall. Cinema, library, games and gymnasium are some unique features of this design for indoor entertainment. The rear deck of Tropical Island Paradise yacht can also be used a helicopter landing pad.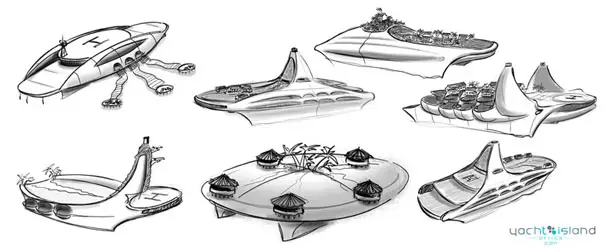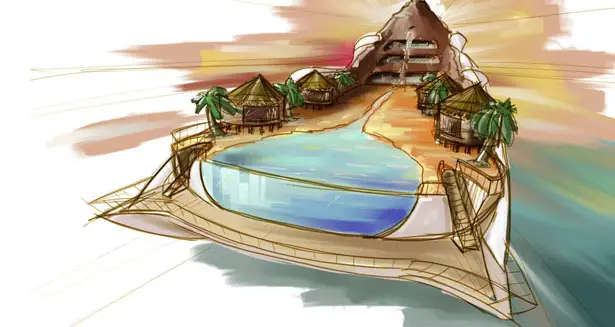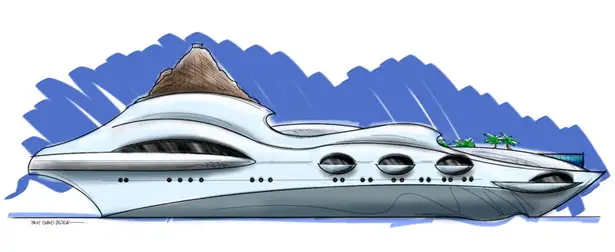 *Some of our stories include affiliate links. If you buy something through one of these links, we may earn an affiliate commission.