In not so distant future, Robert Schäfer has envisioned that our future cleaning system would be robots. Inspired by the growing popularity of automatic and autonomous products and vehicles, it's no brainer that the future of public service is robotic technology. This project demonstrates autonomous municipal street cleaner that focuses on workflow, functionality and design. It's highly possible that today's autonomous technology can be implemented onto public cleaning vehicles.
This robot sweeps all those dust or trash under its body where they are vacuumed into the container. The vacuumed air is then released through the back of the container.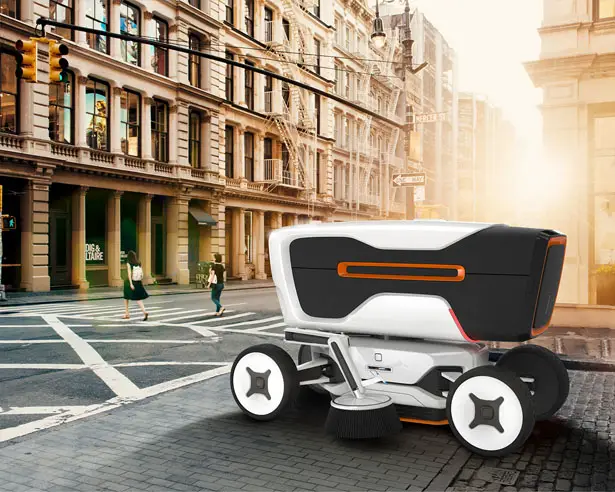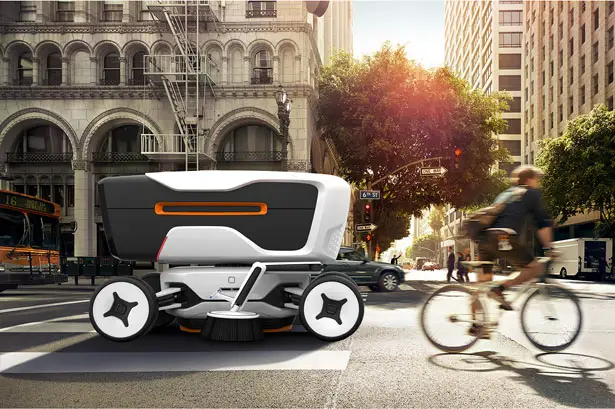 Robert Schäfer explains that this robotic cleaning system features a 2,5 m3 container that allows the robot to work for about two to three hours until it has to go back to its station. This robot can deposit its full container and is immediately supplied with an empty and clean one to continue its cleaning operation. The container is designed to be stackable for easy storage when not in use.
There are two cleaning modes, the first mode is when the robot works by rotating its axis. This way, the vacuum can either be positioned perpendicularly with extended sweepers or parallel to the driving direction.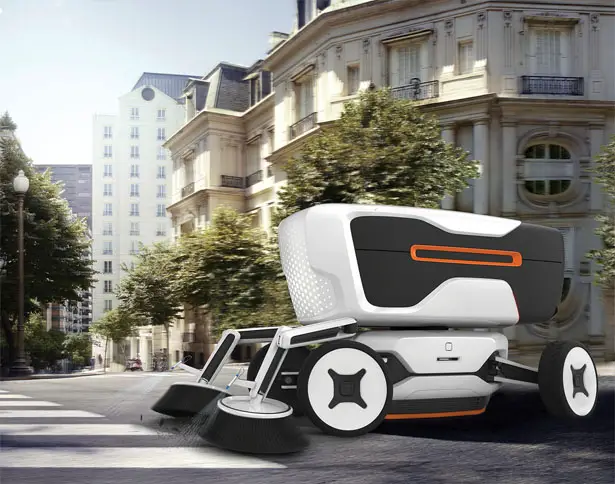 Second cleaning mode – The perpendicular position of the vacuum is able to clean larger areas where as the parallel mode is used for sidewalks and narrow streets.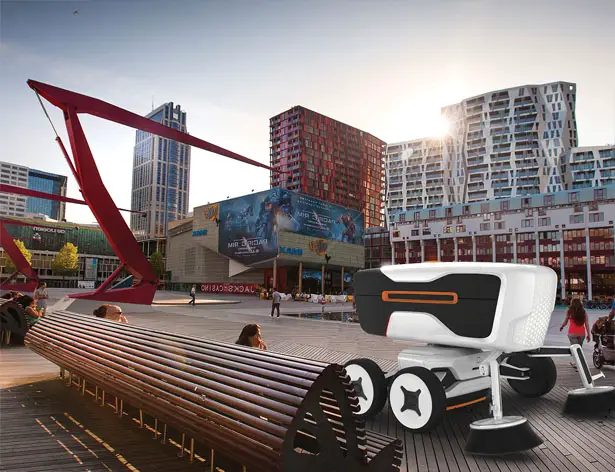 More images of Future Street Cleaner System Robot: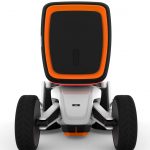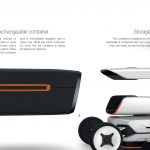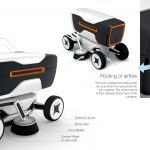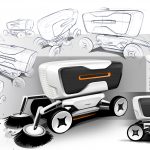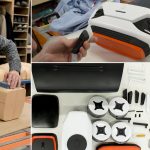 *Some of our stories include affiliate links. If you buy something through one of these links, we may earn an affiliate commission.