OLTU Fridge utilizes the heat produced from the back of your fridge, wasted energy, and transforms it to cool the "totem" of vegetables and fruits through cooling by evaporation. These days we simply keep everything in the fridge simply by thinking all products we eat are stored in best way to last longer. When it comes to vegetables and fruits, fridge is not always your best option. How many times have you thrown rotting veggies/fruits away from your fridge?
The main goal of this project is to provide you with a method of the best way to store your fruits and vegetables properly as well as avoid wasting food, money, and energy. The heat from your fridge rises and affects the double wall of the clay containers, and with the help of water contained between the walls, these containers are able to reduce the temperature to create ideal atmosphere for your group of vegetables. Fridge is important to keep your meat, fish, and milk properly, but it's not the same with vegetables and fruits, because they have different needs to be preserved fresh longer.
Designer : Fabio Molinas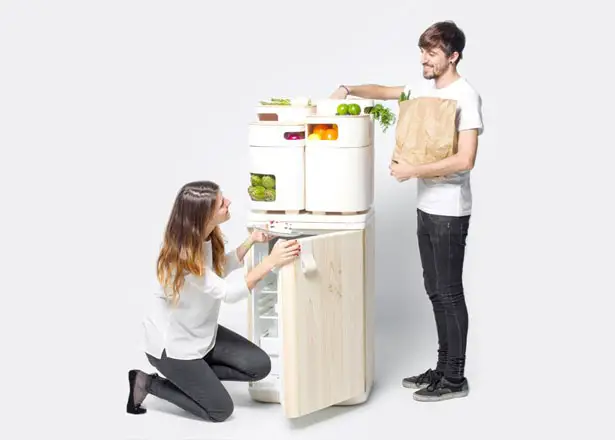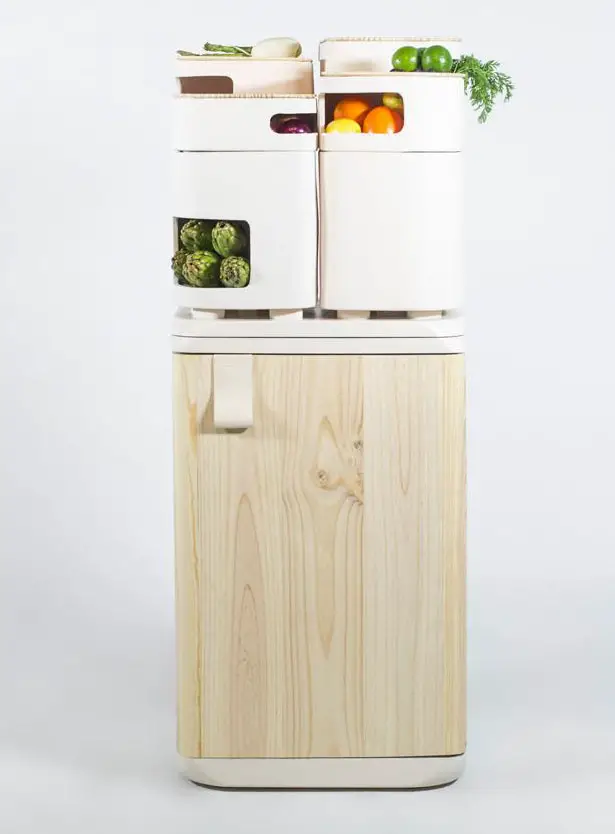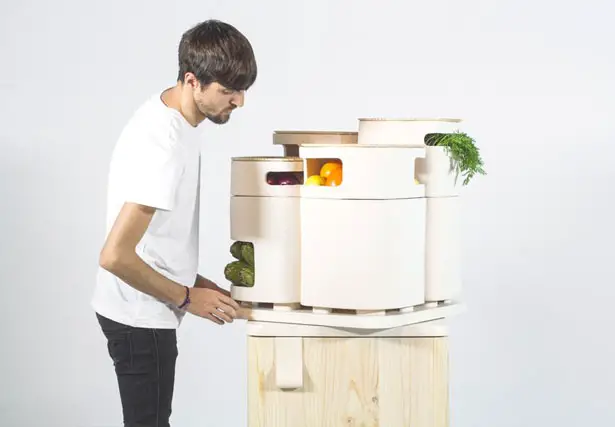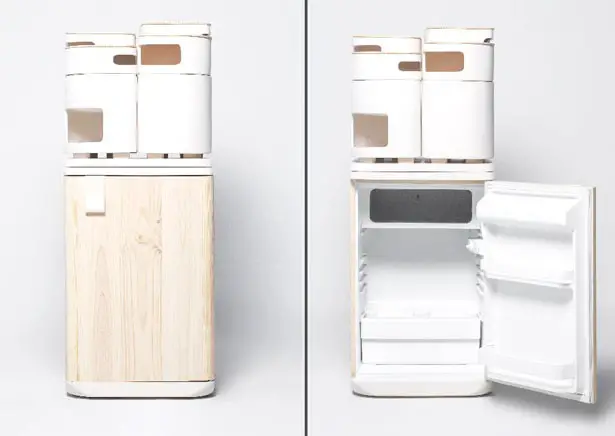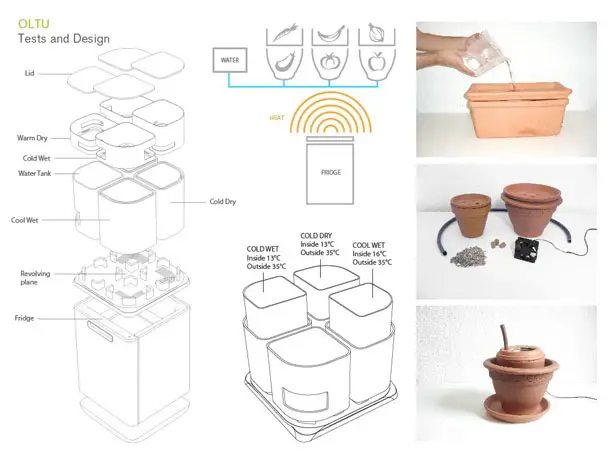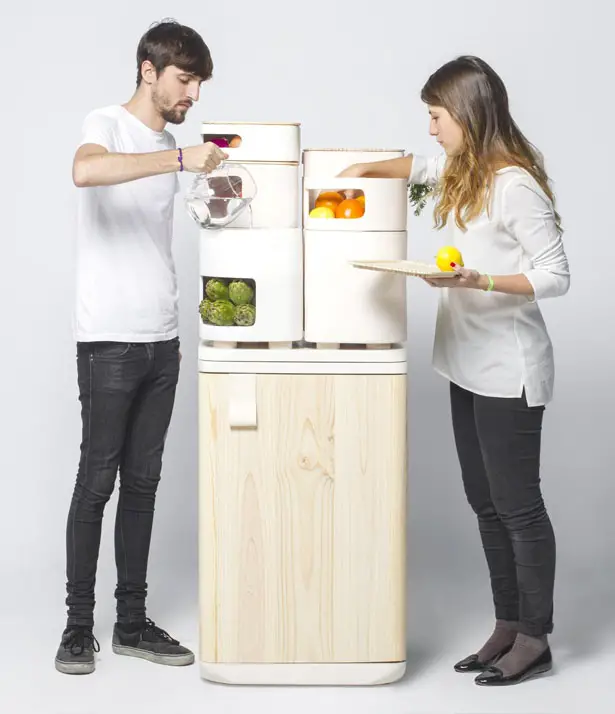 *Some of our stories include affiliate links. If you buy something through one of these links, we may earn an affiliate commission.