Expensive coffee maker doesn't always mean resulting in good coffee. Coffee Gator pour over coffee maker is an affordable coffee maker that offers maximum flavor. Coffee Gator uses slow and steady steam of water at the perfect temperature to help your beans to deliver optimum aroma, oil, and flavor, something that you won't get with many automatic coffee machine. Kiss goodbye to watery coffee.
If you hate your over-priced office coffee machine, this coffee maker could be a great alternative. Make a nicely brewed cup of coffee every morning to get ready for the day. Coffee Gator creates brighter and cleaner taste coffee compared to French press method but less dangerous than a stove-top percolator.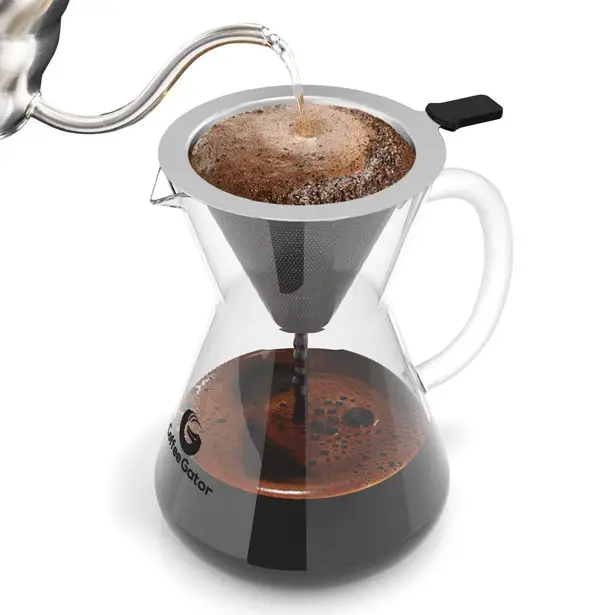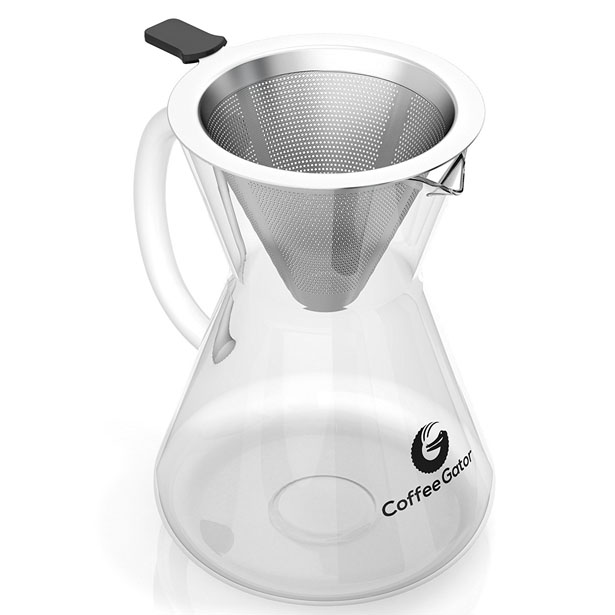 Coffee Gator pour over coffee maker features laser-cut reusable steel filter, the material would retain the flavor and oil that paper filters usually steal away. The handle is a nice touch, making the pouring process easy.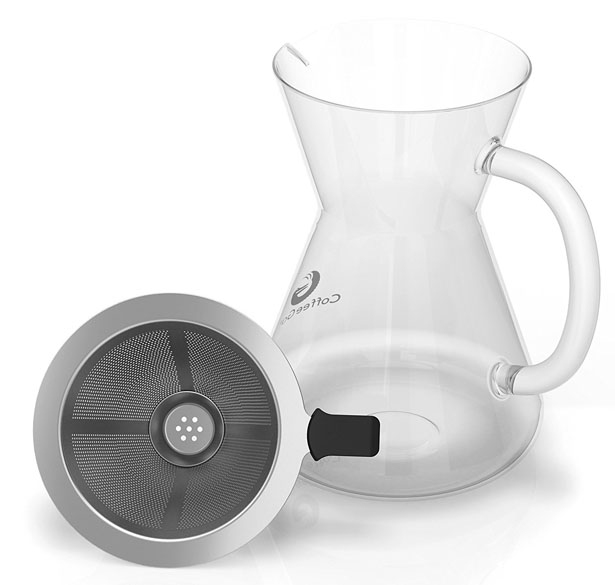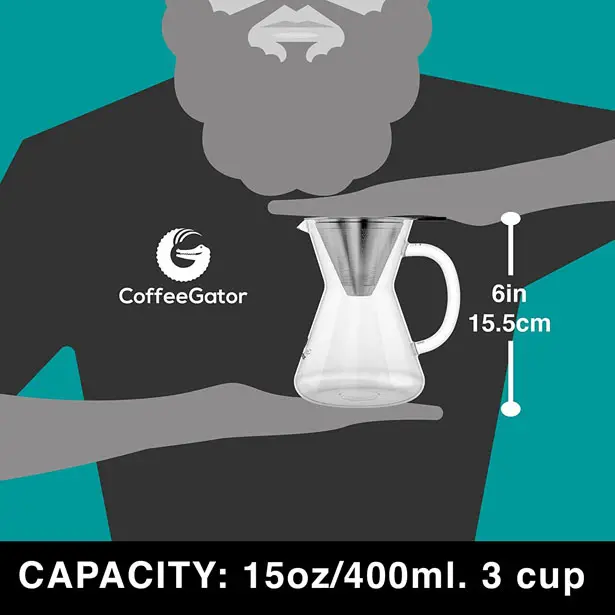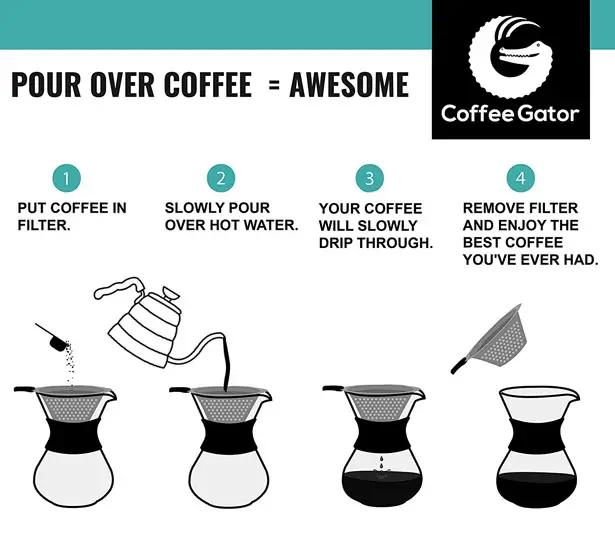 *Some of our stories include affiliate links. If you buy something through one of these links, we may earn an affiliate commission.