When I see my cellphone, it's a sliding one, I imagine if ever I could slide up my table or bed up to the wall or ceiling to get some extra usable floor space. Before now, I considered my imagination nothing but valueless fantasy, but The Electrolux Alinea has changed my mind. This handy kitchen concept enables the user to slide up the entire kitchen to the ceiling, creating valuable space which is expecting to be the most commonly encountered constrain of living in 2050. This innovative concept, being made of plastics and amorphous silicon, can be used anywhere by adopting the environment and presenting surfaces and kitchen appliances according to the users needs. Moreover, you will also be able to dock the kitchen into a port of the advanced polymers made ceiling to recharge and refresh its water.
Designer : Patrick Short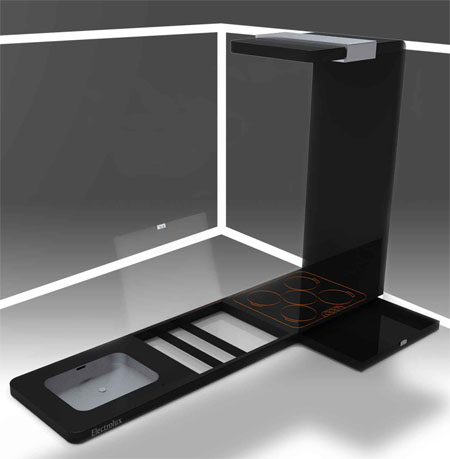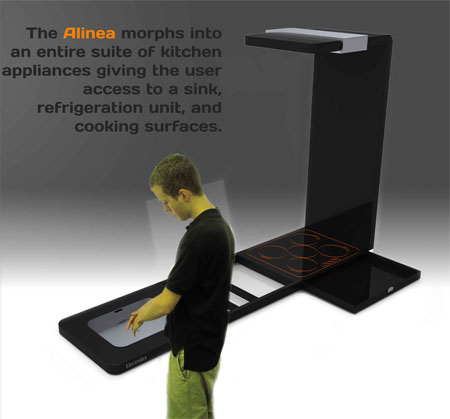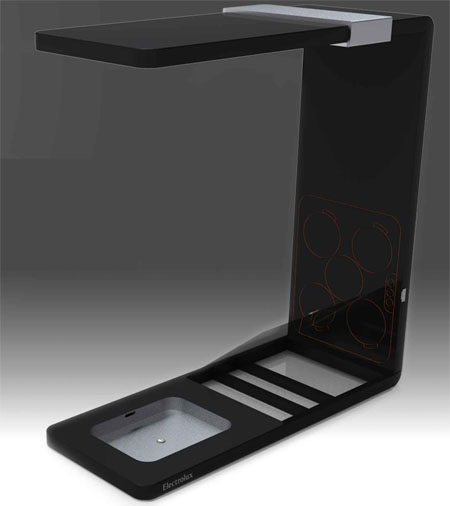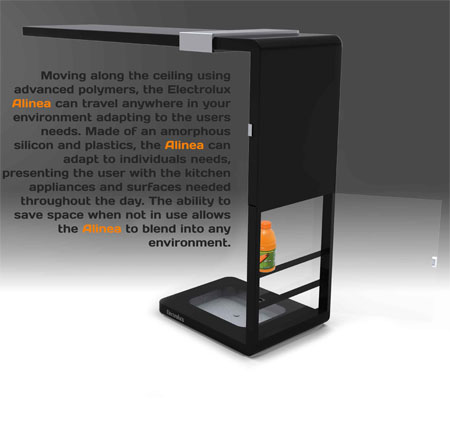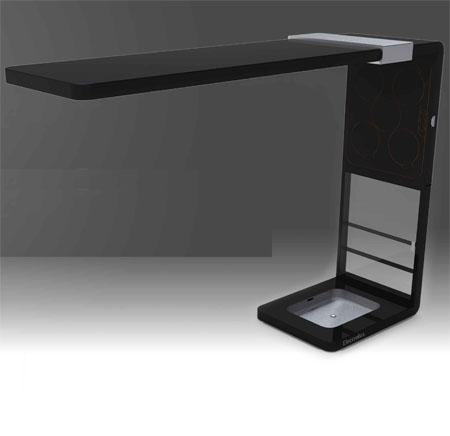 *Some of our stories include affiliate links. If you buy something through one of these links, we may earn an affiliate commission.