The TFL Bikeshare network concept outlines an efficient and healthy way to realize the ultimate solution for commuters. This concept comprises a foldable e-bike that can be rode from the home and deposited to modular mobile hub, and board a bus. Upon arrival at destination, another hub will be there to rent another bike through using the unique Oystercard which can be availed by leasing the service on a per trip or monthly basis.
The E-bike has been designed with airless tires, robust tubular construction and shaft drive, ensuring durability, while the luminated front bar and dazzling graphics increase the visibility and safety for the rider. E-bikes have designed to be folded quickly and intuitively by the user and deposit it into the storage modules after arriving to a transit hub. RFID technology has been utilized to charge the users on their Oystercard according to the amount of E-bike rental time. When docked, E-bikes act as hub seating and get charged for the next renter.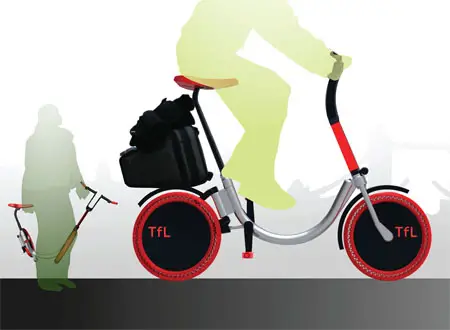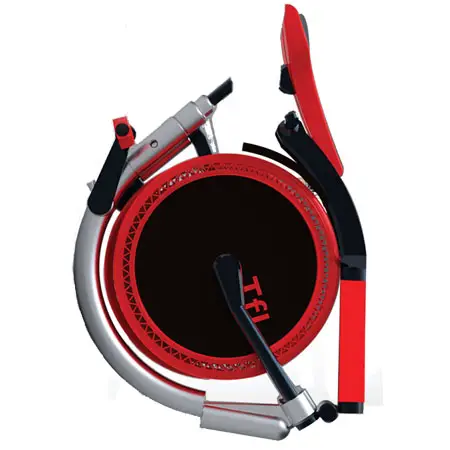 Transit hubs optimize the traveler's transitional experience between renting bike schedule called Bikeshare and boarding on a bus. The hubs provide real time transit schedule by allowing access to the Bikeshare. The Ionic modular design provides the concept with distinctive architectural identifiers all through the cityspace, increasing both the desirability and visibility of city public transit. During the time passengers board on a bus, its ultracapacitors get charged until next stop via a small arm extended from the hub. The busses collect and disperse E-bikes according to demand, effectively diminishing the need of third party distributors.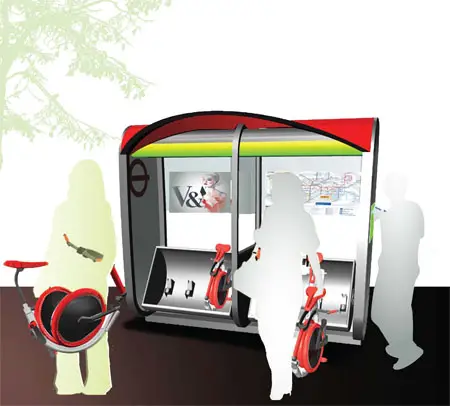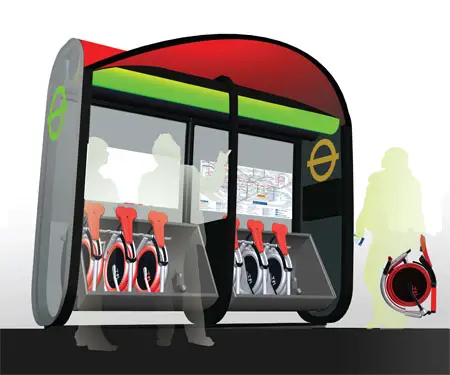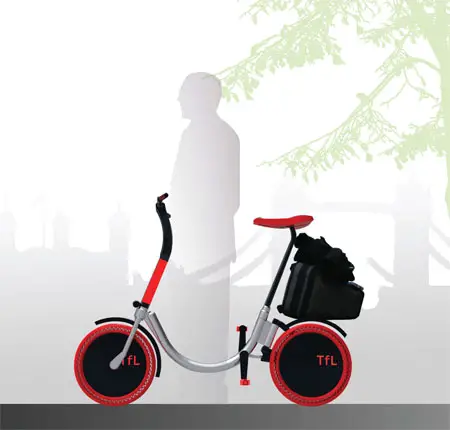 The electrical modular buses aim to optimize the needs of next generation commuters by providing ultimate convenience for public transit. The specialized interior space addresses the diverse needs of passengers. The compact and ergonomically bended seating arrangement provides a safer environment for seat occupiers and the standing passengers downstairs for short distant travel. On the other hand, long-distance travelers and tourists will be able to enjoy the city from panoramic second floor.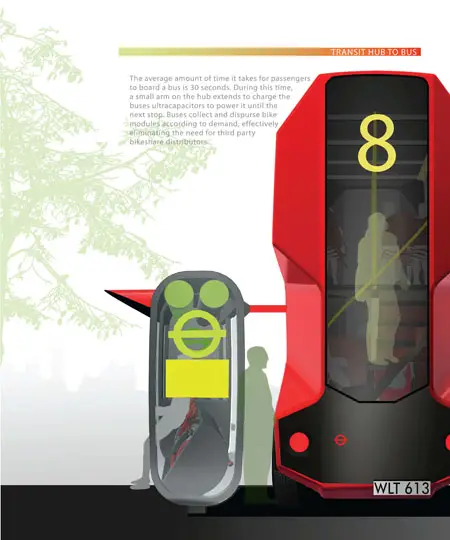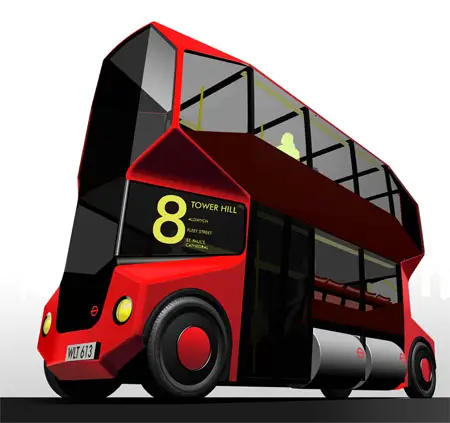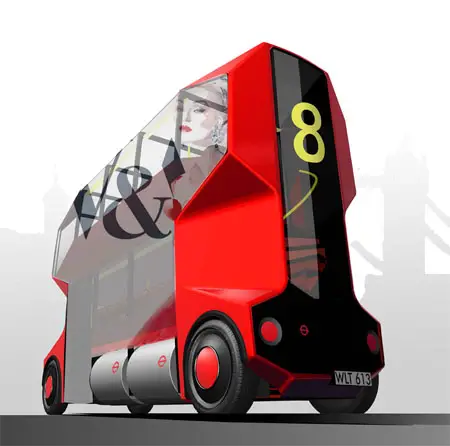 Designer : Gabriel Wartofsky
*Some of our stories include affiliate links. If you buy something through one of these links, we may earn an affiliate commission.