Spirulina is blue-green algae, and it has become fast emerging at the forefront of superfoods. It contains high protein up to 65%, exceeding meat-based products, 50% more iron than spinach, and other vitamins. Spirulina offers an excellent dietary supplement for vegan diets or malnourished people in underdeveloped parts of the world.
To learn more about cultivating spirulina, Luke Hazlehurst invested a culture kit to widen his knowledge on growth rate and yield per cultivation. Alveo is a home photobioreactor and cultivation tank, it allows you to grow and harvest fresh, flavourless, and ready to consume spirulina. It's just a cultivation tank, Alveo also brings sense of wellness to both kitchen and consumer through the introduction of superfood to your home.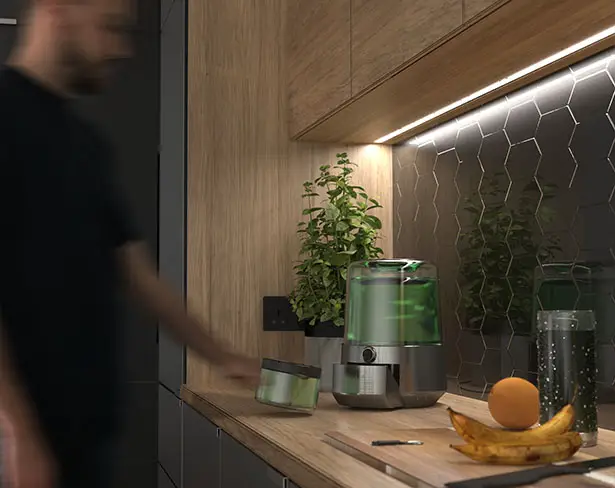 Luke Hazlehurst explains that Alveo works in a cycle, all excess water and spirulina are reused in production of the next harvest. You can harvest spirulina and remove them from the filter on small discharge container, then they are ready to use for your smoothies, cakes, or protein shakes. Everything left over is returned to the culture through the lid. Through the use of Alveo, it is hoped that it can reduce commercial production of dried spirulina, grow your own superfood from home. That natural air purifying properties of spirulina helps improve air quality in your home through photosynthesis. Any waste resulted from home cultivation can be reused in the production the next harvest.
Alveo comes with a mobile app where you will be presented with different kinds of recipes to utilize your freshly harvested spirulina. The app is designed to help customer stay connected to the product and the brand. You can keep up with Alveo through notifications, from re-order parts, time to harvest, to new recipes.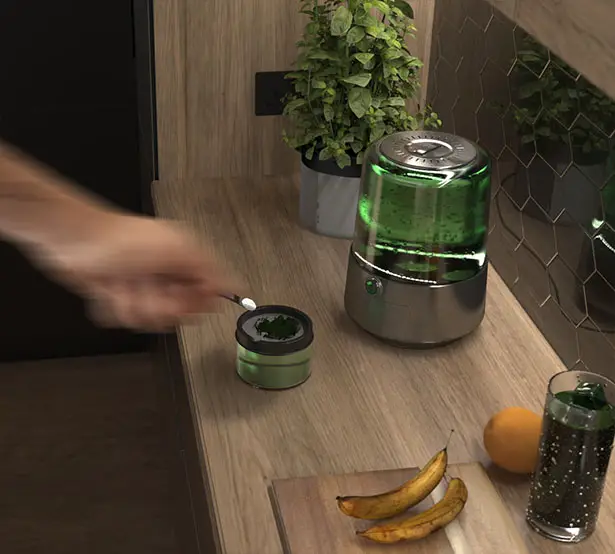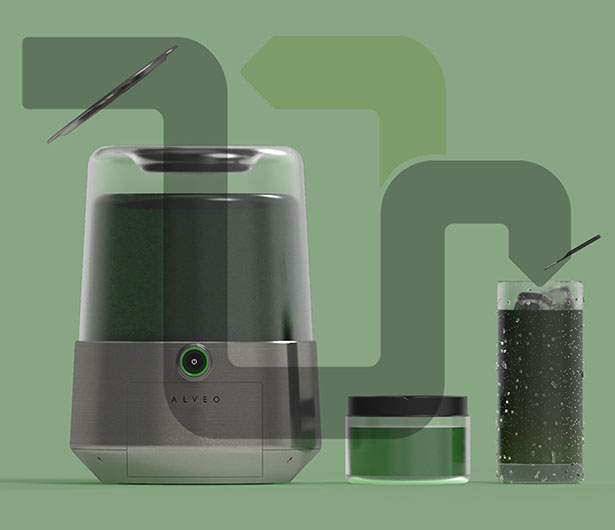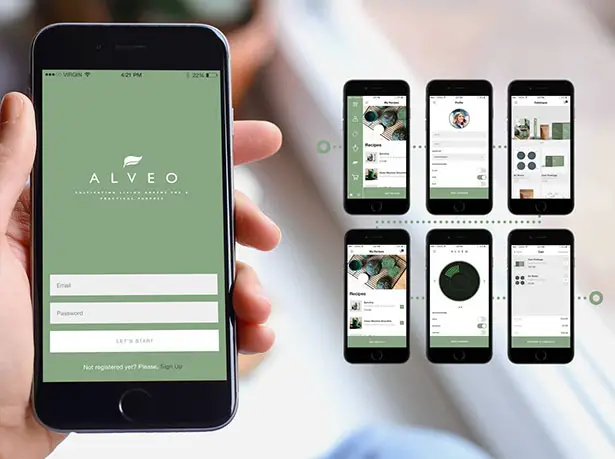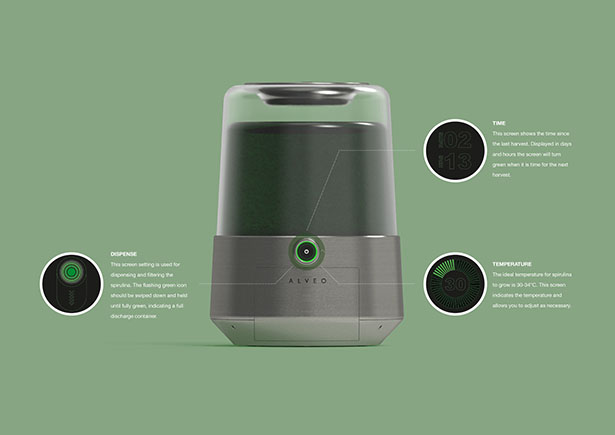 Click above image for full size
*Some of our stories include affiliate links. If you buy something through one of these links, we may earn an affiliate commission.