The conceptual design of SteppGo was developed within the scope of the topic Human Powered Mobility in Hybrid City Cairo. In a major capital city like Cairo, where cars dominate the streets, hours are wasted commuting on a daily basis. Due to the underdeveloped infrastructure, bicycle culture is barely present. This leads to time-consuming traffic jams and shortcomings in respect to exercise, leisure time and outdoor activities. SteppGo offers a human powered alternative for people, especially sports enthusiasts, to move around the city more actively by merging exercise and mobility.
SteppGo combines a tricycle with a stepper, offering stability on three wheels as streets are commonly quite uneven. To effectively power SteppGo, it is based on a treadle mechanism to ease the forward motion of the standing tricycle. It is equipped with a height-adjustable steer handle tube to suit the user, as well as front and rear lights to ensure safety and night vision.
Designer : Sarah Zaher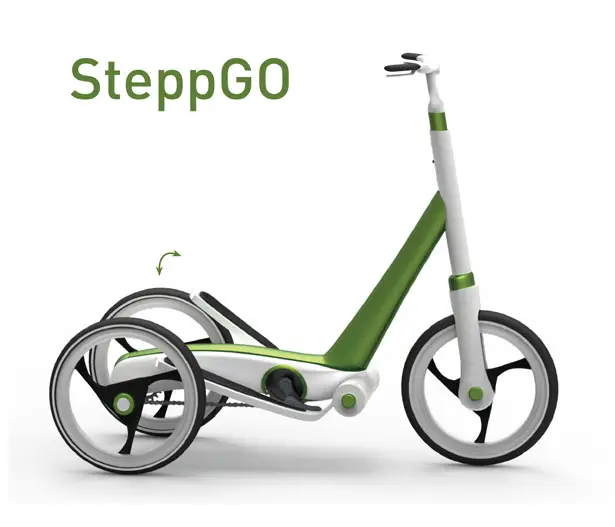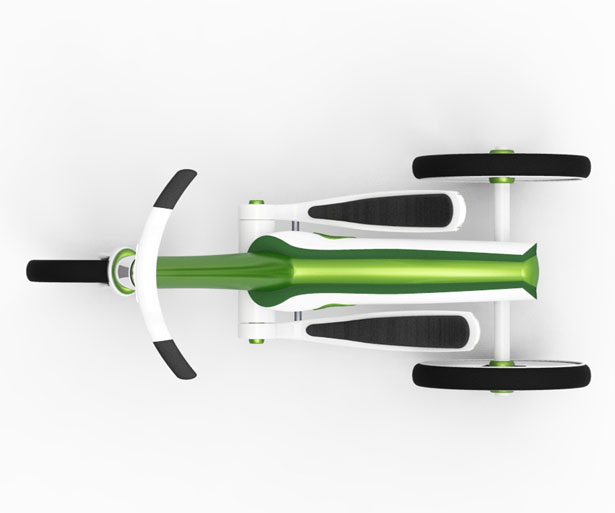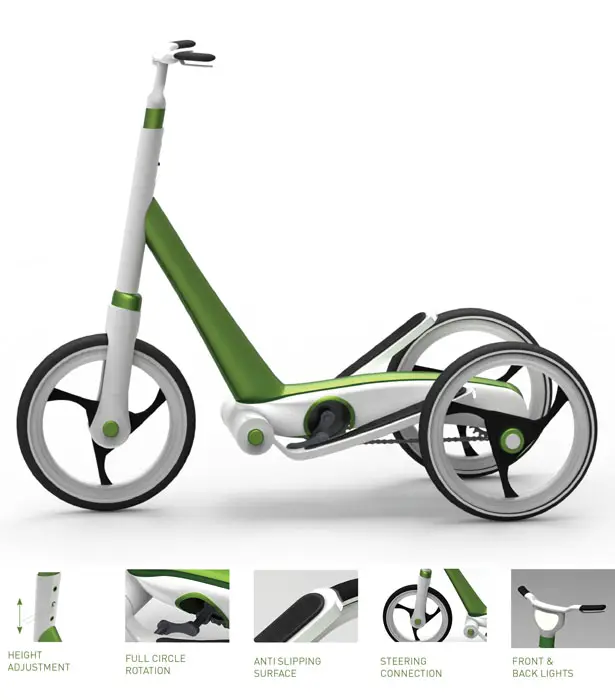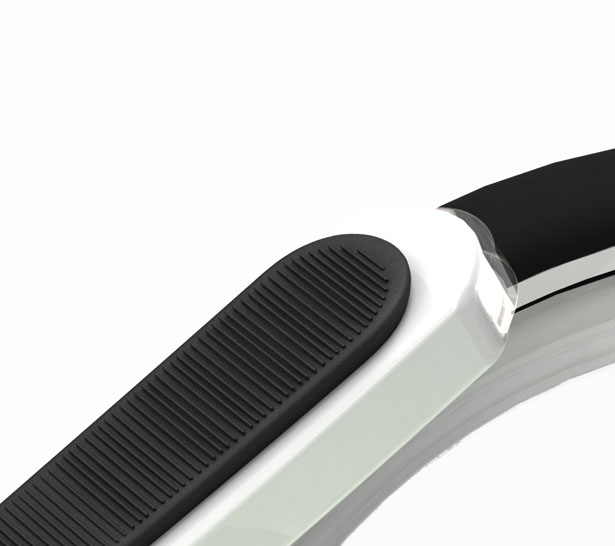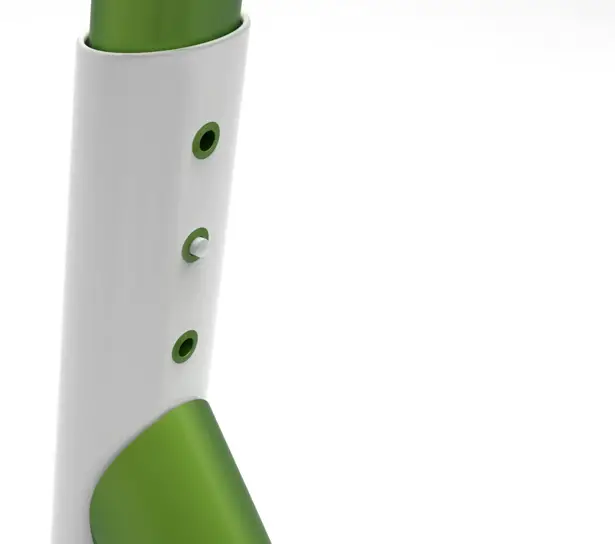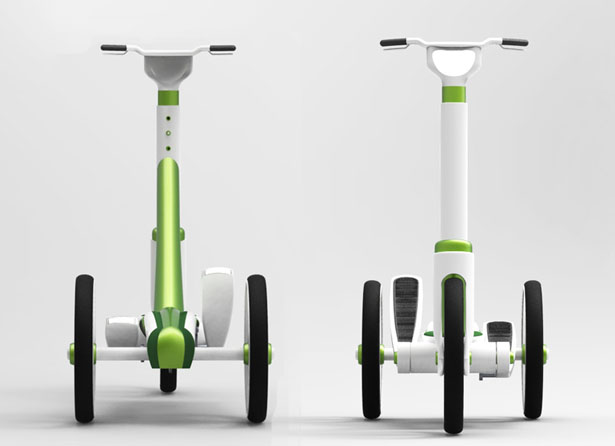 *Some of our stories include affiliate links. If you buy something through one of these links, we may earn an affiliate commission.