Happy Ghost, it's the name of unique bottle packaging design. It won 2020 Pentawards Platinum, the deep indentation on the bottom of the bottle creates a unique character by adding a pair of eyes to it. Yes, it looks like a happy ghost just like in the 1916, he disappeared a long time go, however, you might start noticing him on the shelves of liquor stores nowadays.
The idea of this project was turning an ordinary object into a character, then making the identity more integrated to the product. The glass bottle looks like a dark fog, with addition of a unique character, it creates a mystical atmosphere.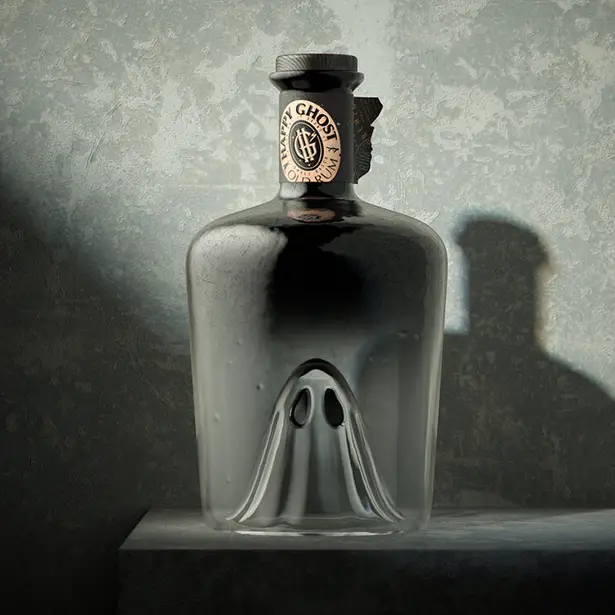 Designed by Pavla Сhuykina with 3D modeling by Yurii Oleshko, Happy Ghost Bottle Packaging is certainly different than a conventional bottle. The bottom is curved to rise up, adding a pair of eyes, voila, there's a happy ghost inside. It's a playful rum spirit, it won't scare you, in fact, it'll put smile on your face when you see him. Once the content run out, you would want to keep this bottle, it would be a cool Halloween décor.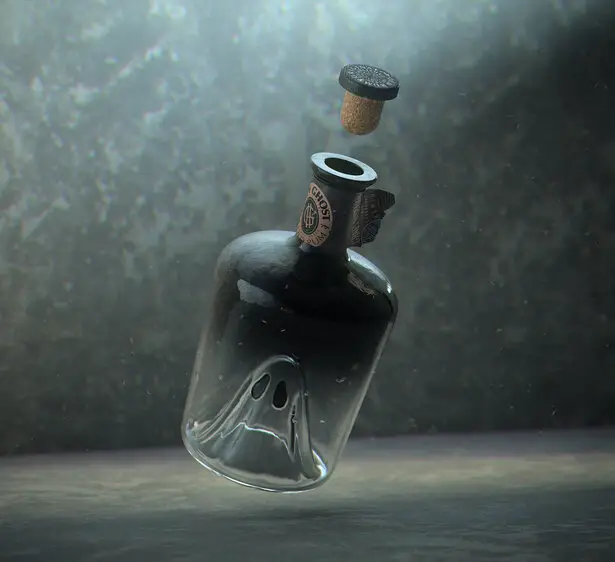 *Some of our stories include affiliate links. If you buy something through one of these links, we may earn an affiliate commission.