Honda has announced its latest concept Honda Project 2&4 Car during 2015 Frankfurt Motor Show. It represents innovative Honda commitment to innovation and creativity in automotive industry. This car boasts Honda design with advanced technologies, demonstrating Honda's creativity to meet personal mobility challenges of today and the future. Powered by RC213V, this concept car is the winning entry from Honda's "Global design Project", each detail has been carefully designed to inspire and reward creative thinking.
Honda Project 2&4 was the result from collaboration between Honda's motorcycle design center in Asaka and Honda's automobile design center in Wako, Japan. The company says this unique vehicle provides you with the freedom of motorcycle and the maneuverability of a car. This is one of examples of the continuous effort to create more and more immersive driving experience, Honda brings out the capabilities in two and four-wheel mobility.
From : Honda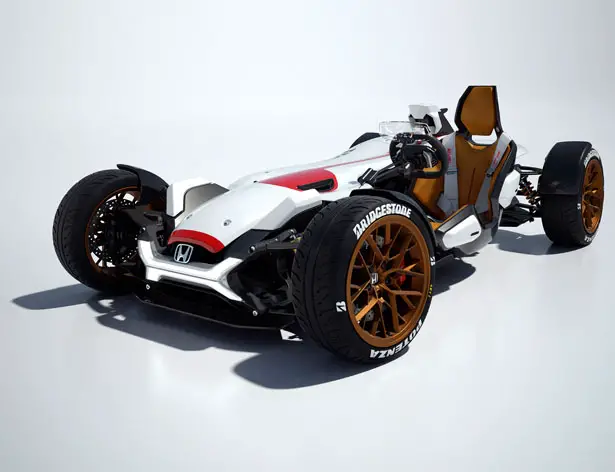 RC213V is a 999cc V-4 four-stroke unit that originally developed for world-class MotoGP racing series, but it is specially tuned for public road. This engine complies to Honda's "The Power of Dreams" philosophy that inspires innovation and originality. Combined with a 6-speed DCT gearbox, this engine delivers a top speed of 215PS at 13,000 rpm, and peak torque of 118Nm at 10,500 rpm.
The body design of this vehicle was inspired by the legendary Honda RA272 of 1965, the structure displays core frame and functional components of the car. Weighing at just 405kg, it maximizes the power of mid-mounted engine while the low center gravity offers an exceptional responsiveness. The cockpit design offers the feeling of openness, the thrill is also enhanced by the driver's seat that suspended just above the road. This floating seat design of Honda Project 2&4 concept allows driver to be as close as possible to the action, enjoying extreme performance, and unique engineering.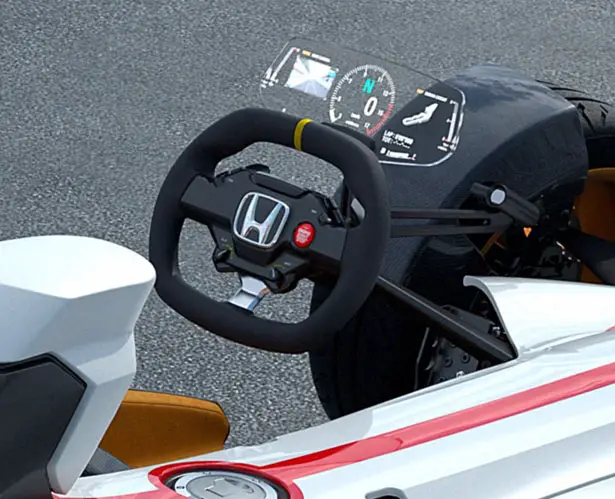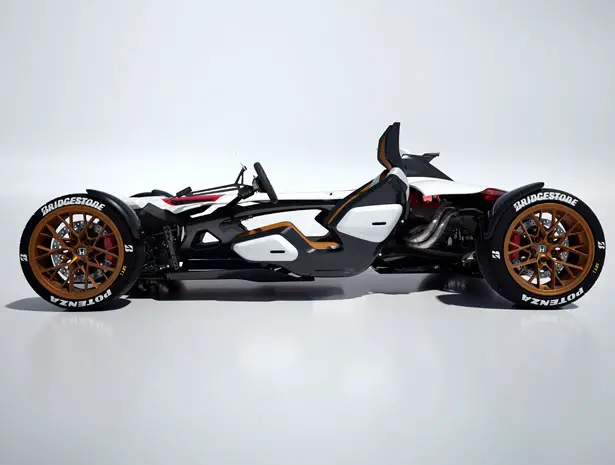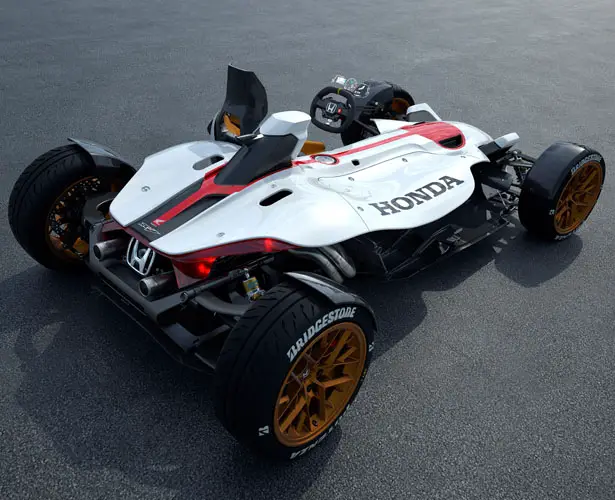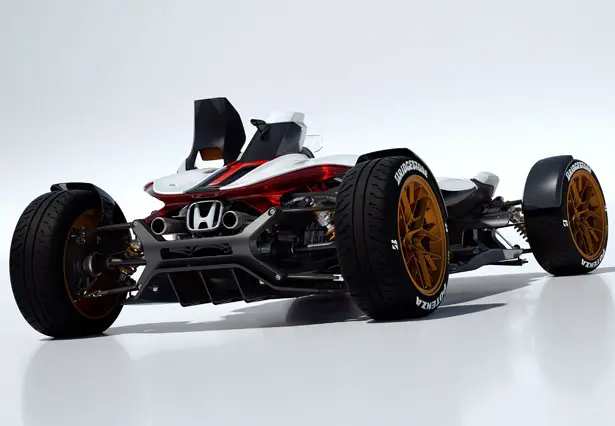 *Some of our stories include affiliate links. If you buy something through one of these links, we may earn an affiliate commission.