With Solari Portable Solar Cooker, you can cook anywhere under the sun. It's a fuel-less and portable outdoor cooker that uses sun's energy to slow-cook your delicious meal while you're enjoying the great outdoor. Currently, our options of outdoor cooking would be camping stoves, barbeques, or firewood, however, those options don't always work great for you, not to mention they are unsustainable and could damage our environment.
Solari offers the solution to our problem in polluting environment while cooking outdoors. This solar cooker has been designed using an already popular method of slow cooking together with innovative technology, making outdoor dining experience is now stress free.
Designer : Bodin Hon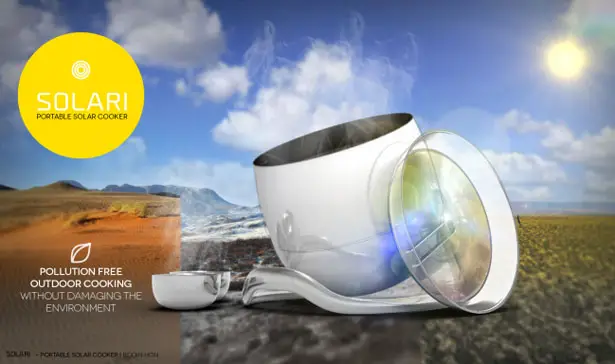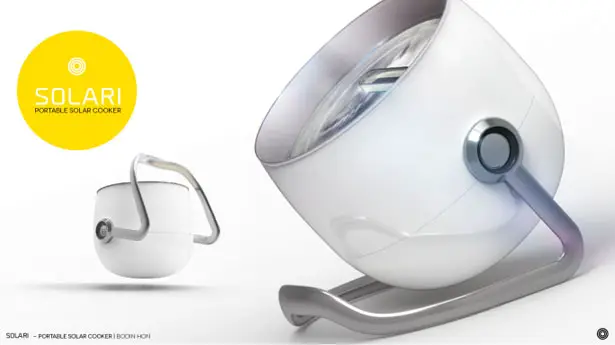 Bodin Hon, the designer, explains that Solari requires few hours to slowly cook your delicious and nutritious crock pot style meals, you don't even need to purchase any gas, coal, or plug this appliance to an electrical outlet. The compact size makes it highly portable, the easy set up makes it great companion for traveling.
The combination of heat trap affect and light focuser allow Solari to convert sun's energy to heat for cooking food. The light passes through the transparent lid and a spot fresnel lens, moving to the base of a reflective shell. This light is then dispersed around aluminum body and the rays that hit the hat absorptive cooking pot is converted to heat and warms up the food inside from all directions.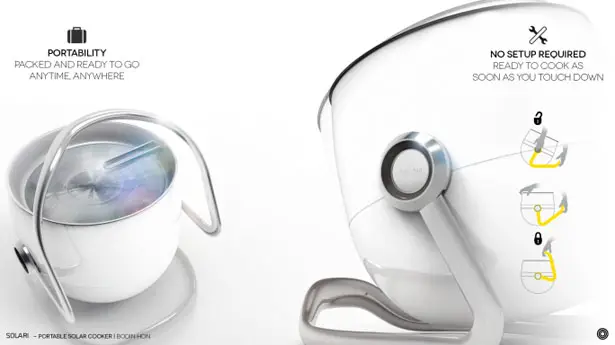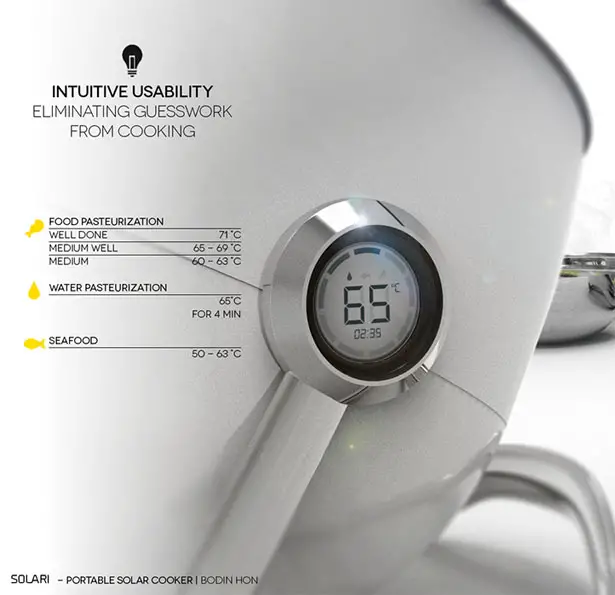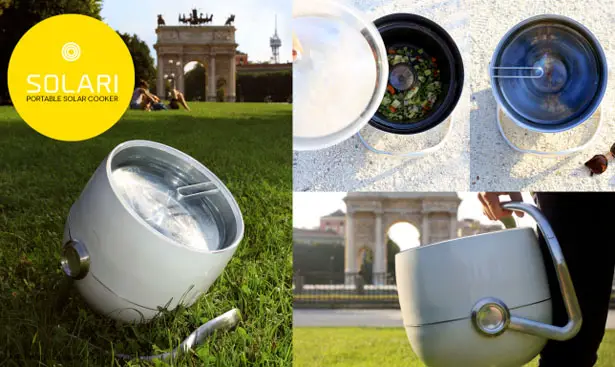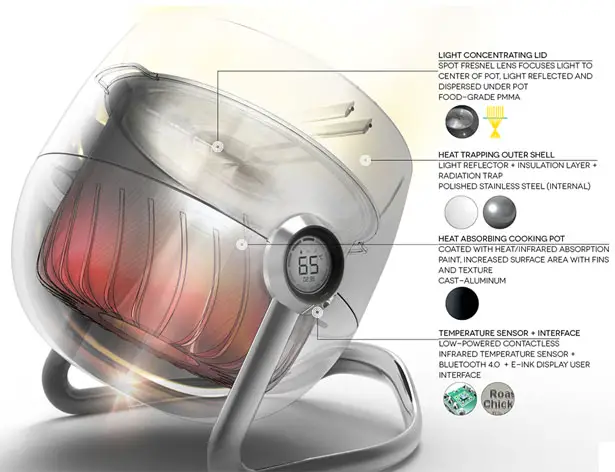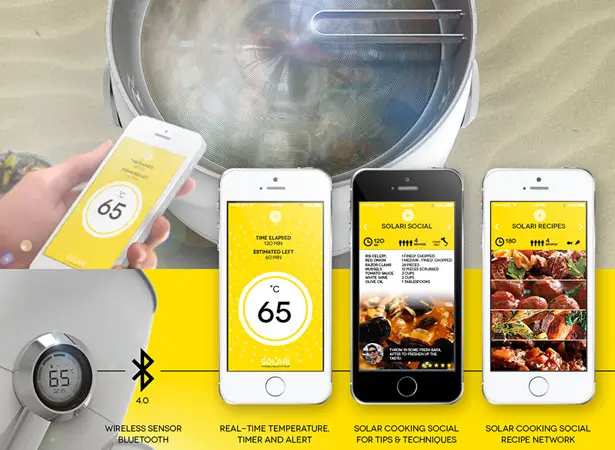 *Some of our stories include affiliate links. If you buy something through one of these links, we may earn an affiliate commission.