BioLite has launched crowd funding campaign for its latest innovation: BioLite BaseCamp Stove. It's an outdoor stove for campsite or backyard, cook your food with wood, enjoy the flavor and the fun of a wood fire, but without the smoke, clever, isn't it? Just like other smart stove from BioLite, this model also turns wood fire into electricity.
It's an innovative cooking and energy solution for groups powered by small pieces of wood or branches that you can easily find when you are in a campsite. Make your delicious wood-fired meals and you can also charge your electronic device at the same time, it is indeed a smart alternative to fossil fueled stoves, thanks to thermoelectric generator that converts heat from the fire to usable electricity. The electricity also powers a small fan that blows air back to the fire chamber in order to improve combustion process. Any extra electricity is sent to a USB port that you can use to charge your gadgets.
From : Biolite [Buy It Here]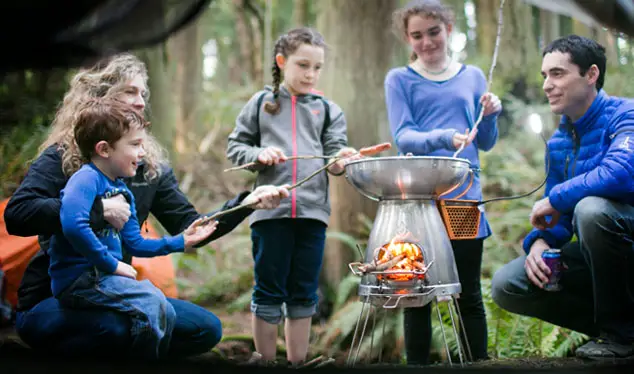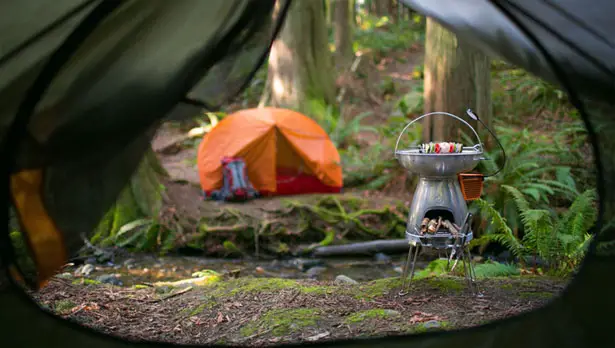 BioLite BaseCamp Stove puts out 5W electricity through its standard 5V USB port, the powerpack also houses a battery to give you an option to charge your device even when there's no live fire, very convenient. In order to inform you about the level of heat, there's LED indicator dashboard to optimize your charging experience.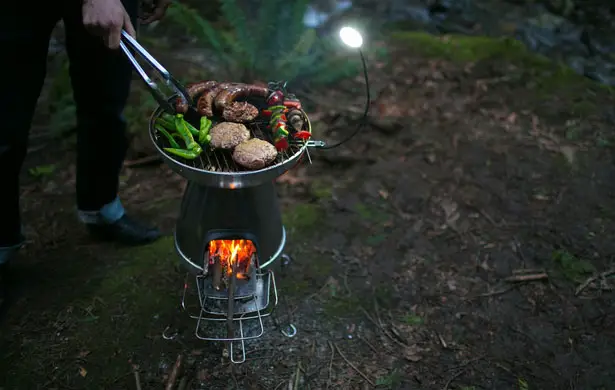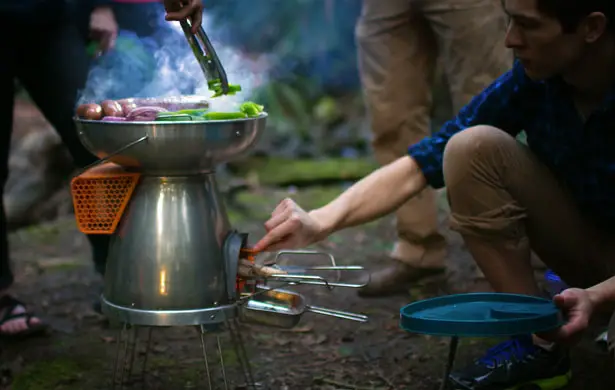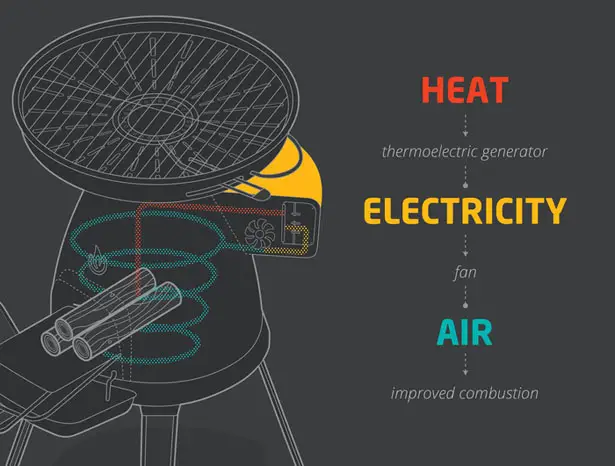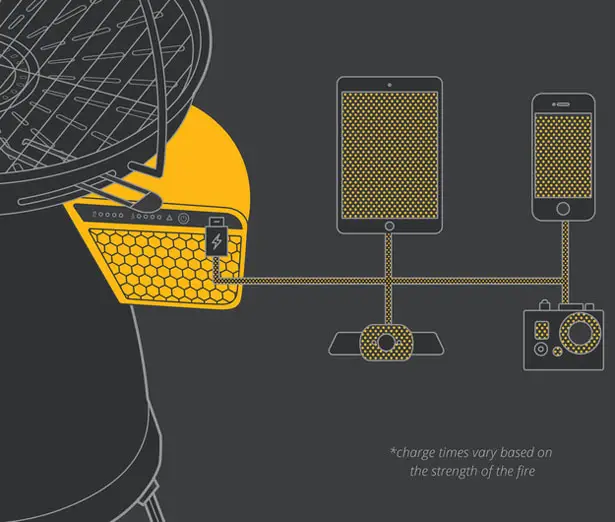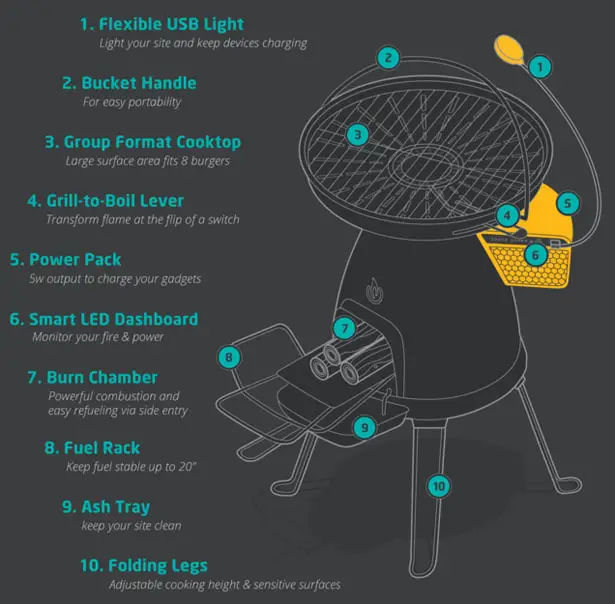 *Some of our stories include affiliate links. If you buy something through one of these links, we may earn an affiliate commission.