Chocolate is psychoactive food, it's my ecstasy, unfortunately chocolate tastes best when stored in a cool place. It would be hard to taste chocolate at its best if we don't keep it in a room with temperature between 54° F to 68° F. For all chocolate lovers to enjoy chocolate on-to-go, they'll have to carry the chocolate in a way to keep it from melting, it's pretty hard to do especially if you are hikers and travelers. To solve this issue, Choc Mate, a thermos for chocolate has been designed by Cameron Snelgar.
Designer : Cameron Snelgar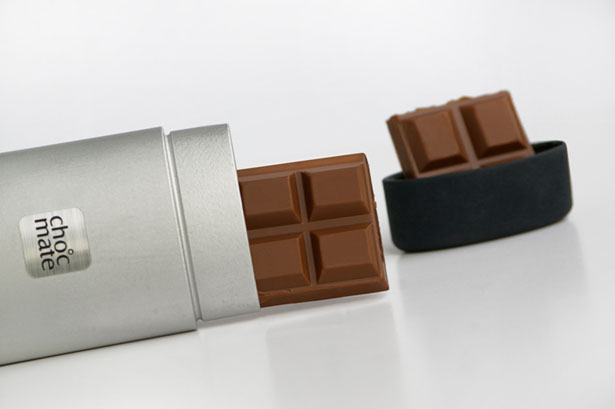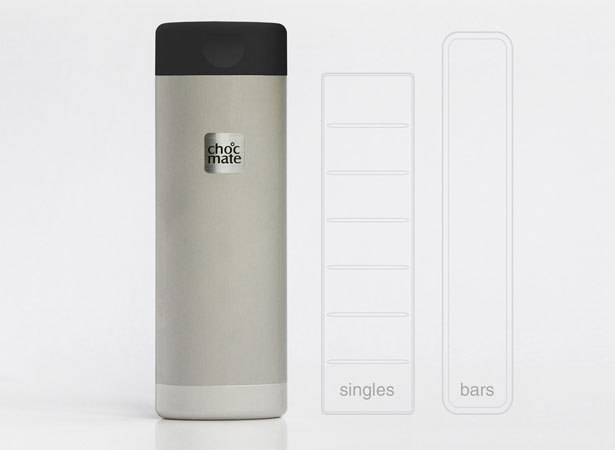 Choc Mate
transforms your traditional
stainless steel thermos
vacuum flask that you usually use to keep liquids into a thermos for chocolate. It protects your precious chocolate blocks and bars while maintaining the ideal temperature to keep the chocolate at its best. The compact shape and size makes Choc Mate an ideal container to carry around, you can slide it in and out of your backpack or purse with ease, plus it's really comfortable to hold.
The body of Choc Mate is an elliptical cylinder, this form body design is the result of a fine balancing act between having enough room for the vacuum sealed wall space and catering to different sized chocolate while being compact. The silicone lid on top functions as a seal as well as a soft grip for easy access when you reaching this thermos in your backpack or purse. It would be great to have this concept Choc Mate commercially available, but for now, you just have to eat you chocolate before it melts.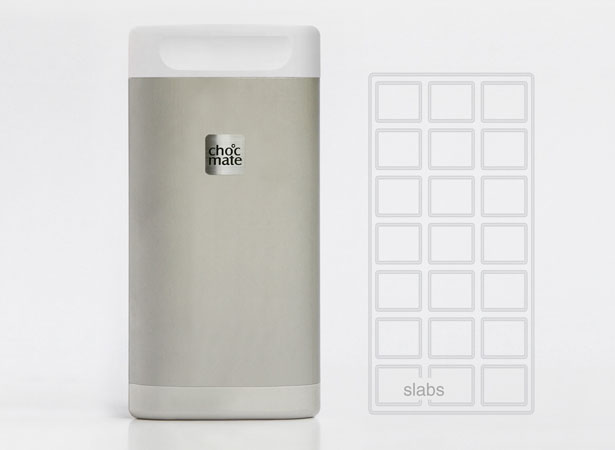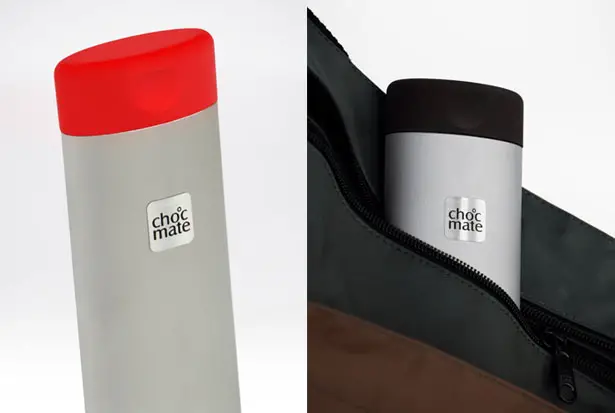 *Some of our stories include affiliate links. If you buy something through one of these links, we may earn an affiliate commission.