Many people have to deal with long-term urinary catheterization, every year, it affects millions of people across Europe. It's where your urine is collected externally in a drainage bag held in a simple wireframe. Shield, a medical equipment concept that aims to redesign the way we utilize that urine bag, it uses recycled single-use disposable plastic sterilization tray wraps and drapes. The old design of urine bags and frames are difficult to handle and empty, not to mention they also cause some distress and stigmatization through that visibility of 1.5L of urine, they obviously look as medical equipment attached to a patient. The embarrassment at the display of this bag and its content is very real, including the challenge of removing the bag and its content from the wireframe.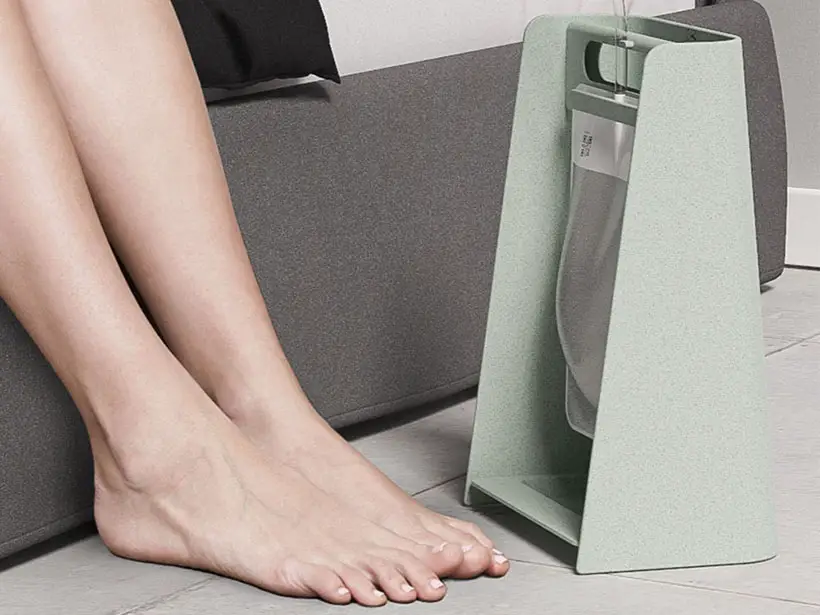 Shield medical equipment by PDR aims to revolutionize the old urine bag and tray which hasn't changed in 50 years. The new frame design provides a firm and stable platform and it can discreetly hide the urine bag and its content from plain view.
PDR explains that Shield is actually a simple product yet the redesign allows for stability and privacy that hides a 2L drainage bag. The material of Shield comes from recycled hospital waste material, it is manufactured with a unique surface finish to make it more suitable in a domestic environment. Therefore, Shield might have different color finishes depending on the mix of polypropylene material.
The bag is easy to grip thanks to that secure handle, even weak or arthritic hands can easily carry 2kg of liquid. It lifts straight out where you can carry the bag to the bathroom to release the content by turn that large surface drainage tap. No more wire lugs and accidental spill of the urine when emptying the bag.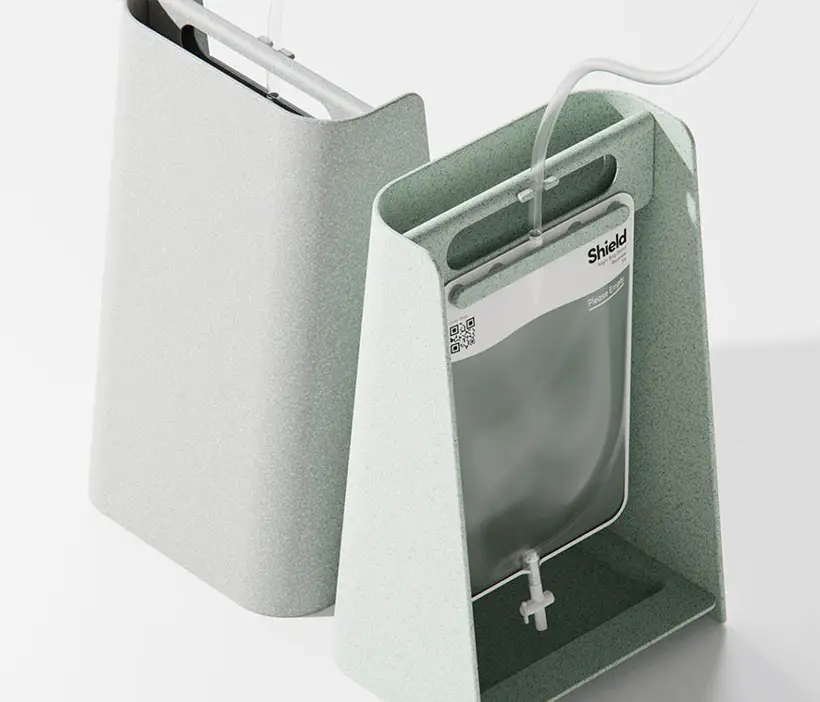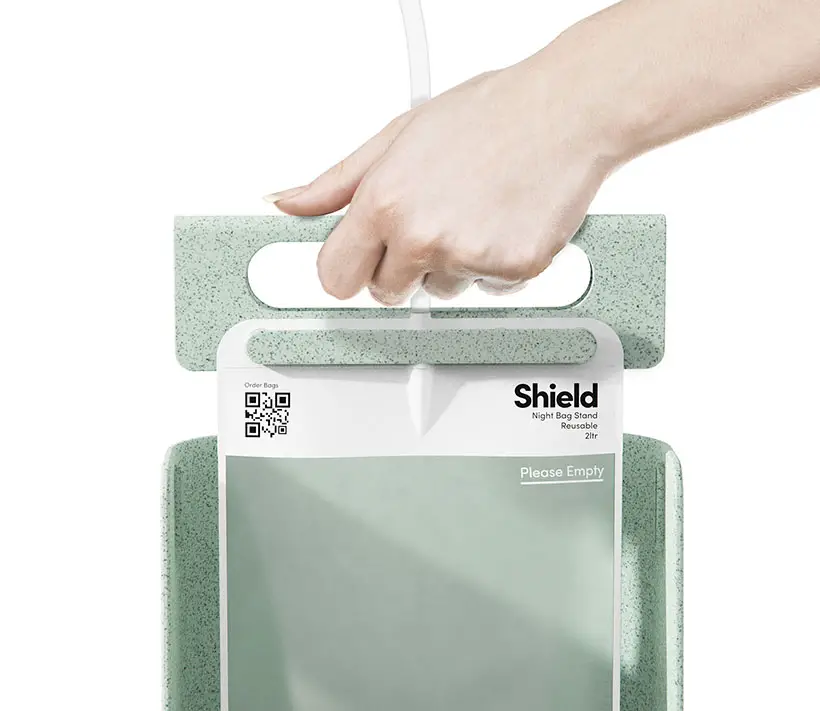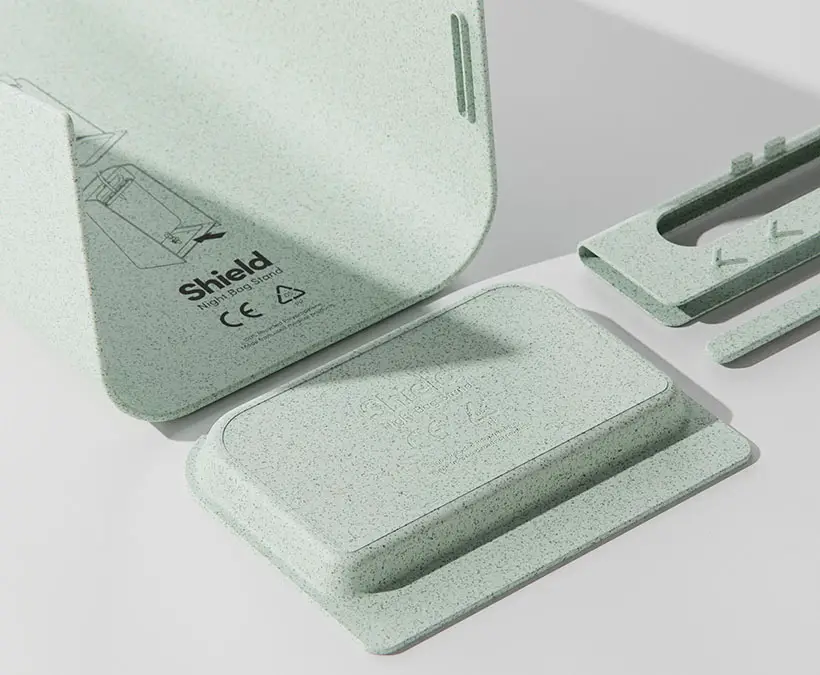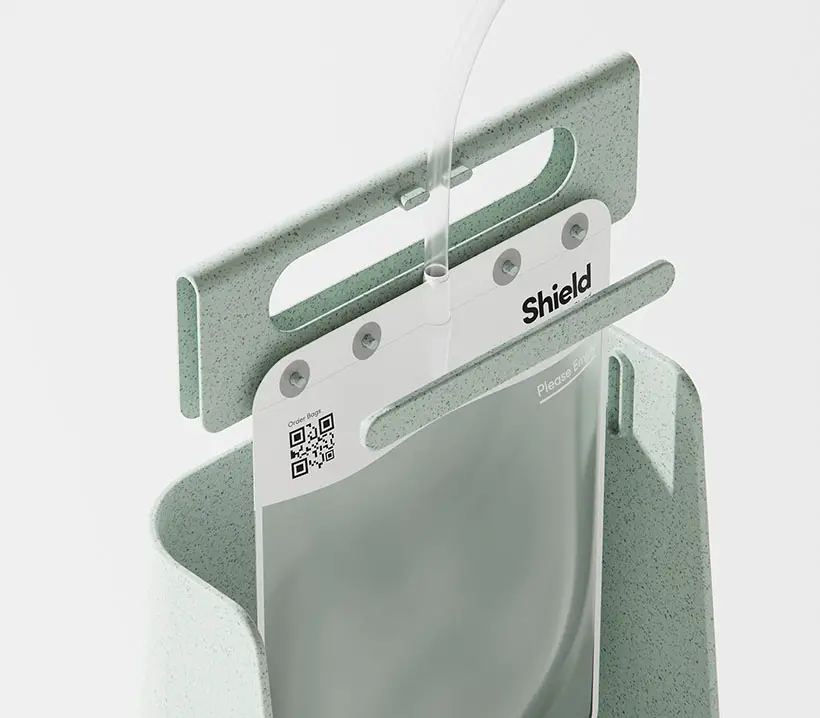 *Some of our stories include affiliate links. If you buy something through one of these links, we may earn an affiliate commission.