KTM Ion has been designed to represents KTM's vision of purity, adventure, performance, and extreme. It's a modern motorbike for new audience. Currently, KTM motorcycles target relatively small audience, mainly professionals and motorcycle enthusiasts. The task here is to develop electric motorcycle to approach new target groups, urban commuters. This concept motorbike has been designed as a homage to traditional road bikes that use fixed frames without suspension, ION offers an extreme driving experience in urban environment. This new bike is hoped to solve issues related to conventional vehicles and become a lifestyle product that fits our way of living.
Designed and developed for city streets, ION features distinctive exo-structural frame that provides this bike with strength and precision while links it aesthetically to the road bike. The core idea of KTM ION is to blend the powers of fixie bike with technology of an electric motorcycle, but the characteristics of these roots should be kept visible. The essential factors are the fixed frame and the motorcycle heritage.
Designer : Daniel Brunsteiner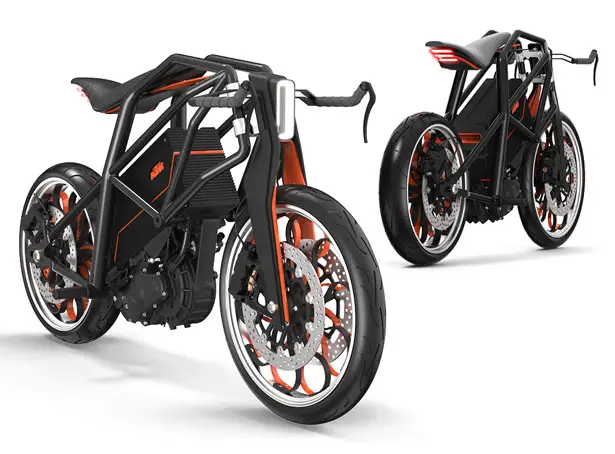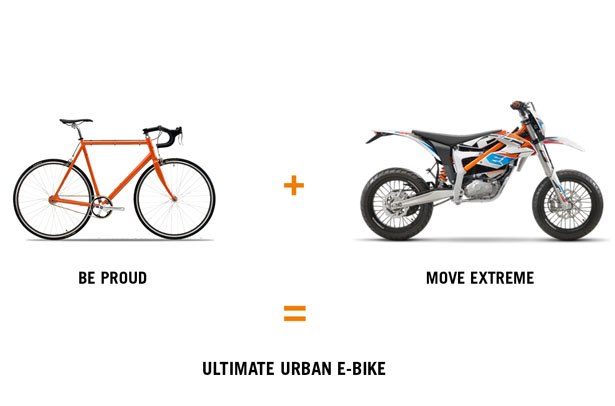 KTM ION gives you the idea of freeride motorcycle with "move extreme" factor. The restriction on using a fixed frame bares a lot of new challenges and requires an innovative suspension solution. The decision to use bullhorn handlebars does not allow for the traditional motorcycle throttle control therefore the acceleration will be done differently as well. The frame will play a major role in the design of KTM ION. It will serve as the chassis and bike body at the same time. All the elements are not covering the frame but serve as contrast design elements and keep the design interesting. Also not having too many styling elements keeps the weight low and the design minimalistic.
This is the kind of motorcycle that stands for crazy jumps, fast speeds, and versatility, it's the ultimate urban transportation.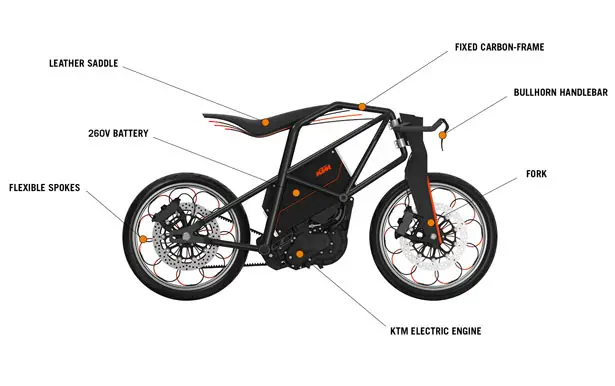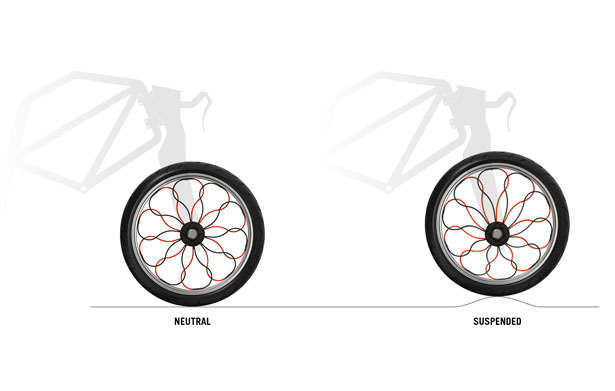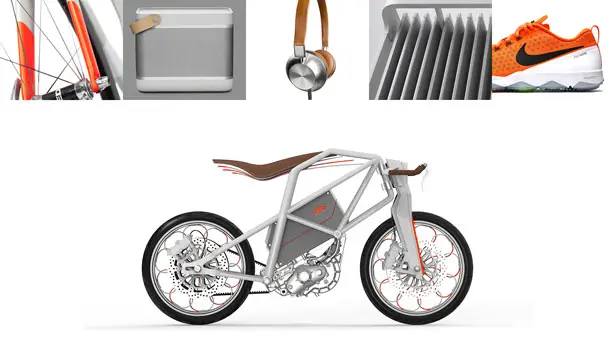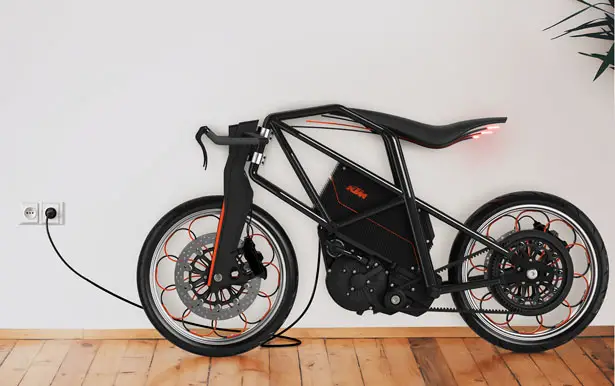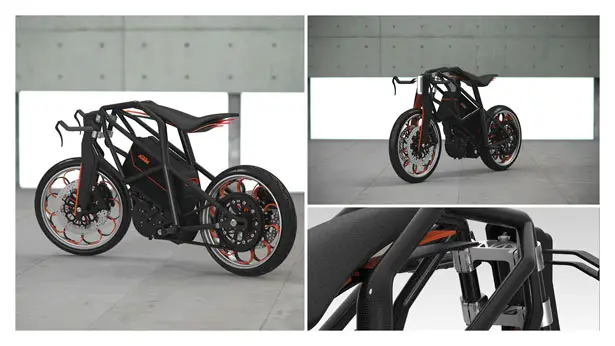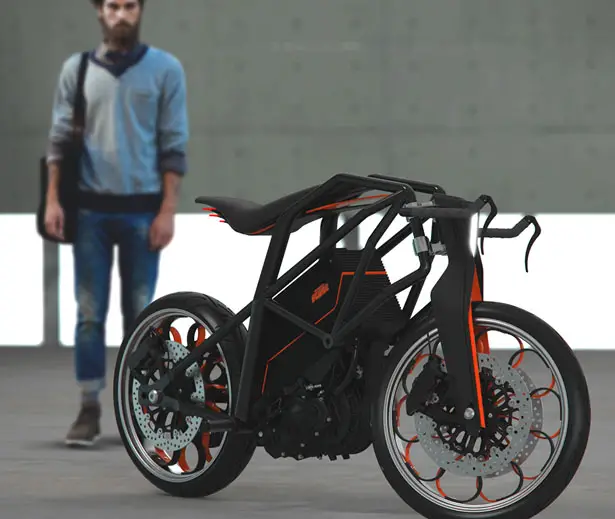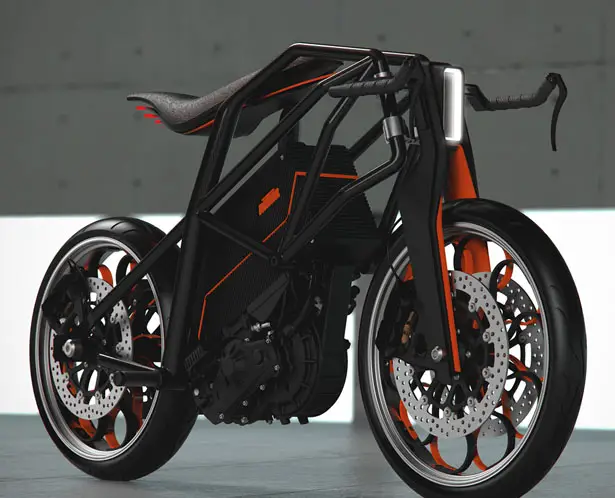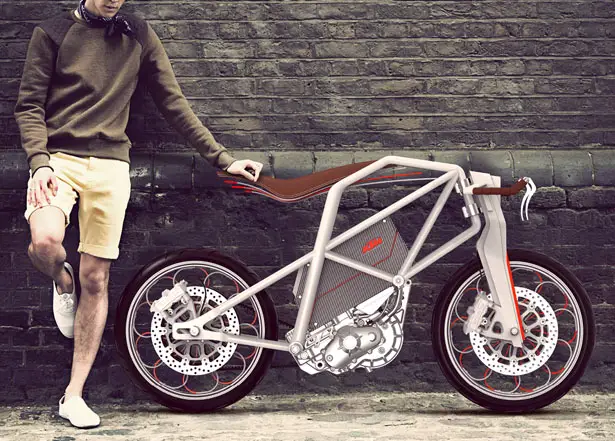 *Some of our stories include affiliate links. If you buy something through one of these links, we may earn an affiliate commission.