A gorgeous wedding chapel spirals up from the ground to bring you magnificent view of the Inland Sea of Japan. Designed by Hiroshi Nakamura & NAP Co., Ribbon Chapel is located at a beautiful place surrounded by trees over 10m high while the top of the chapel provides an observation platform to ocean views. At first, the only place that enjoys picturesque scenery of ocean and islands was the hotels, the design team decided to extended the chapel's form higher using a double spiral formed by two stairways.
Starting from different areas, these stairways slowly spiral upward to become one, it acts as a symbolic path of marriage where the bride and groom become one. The upper portion of 135 meters handrail will look beautiful with cascading plants, as time passes and seasons change, this chapel would present rich appearance and personality. The glass windows between spirals, combined with a beautiful skylight, they create harmony for the interior environment, perfect for a ceremony while minimizing the need for electrical illumination.
Designer : Hiroshi Nakamura & NAP Co.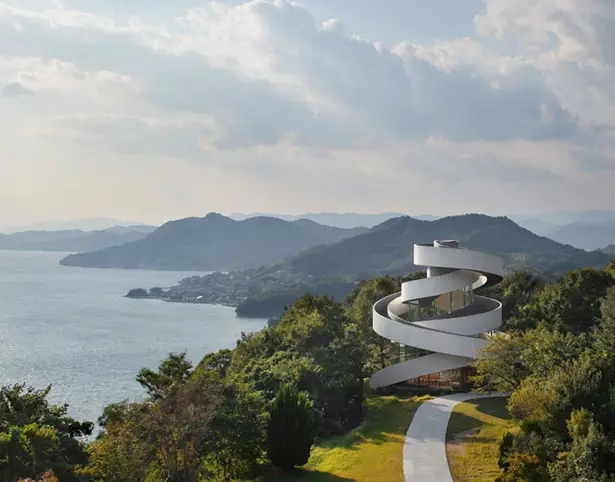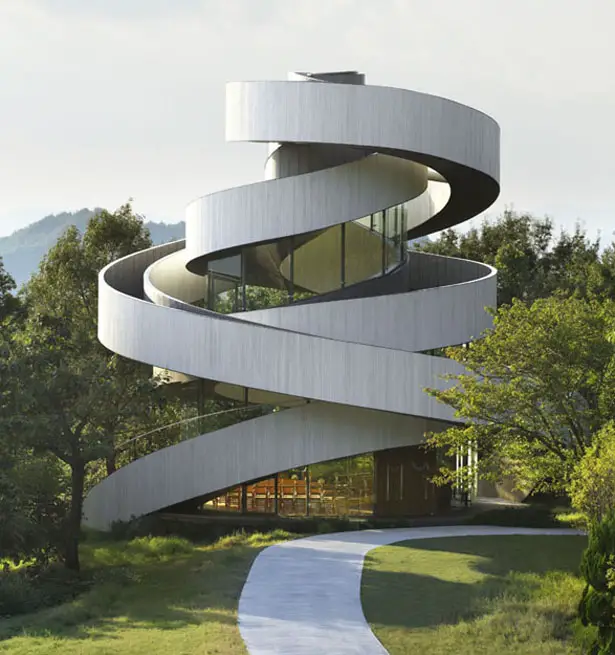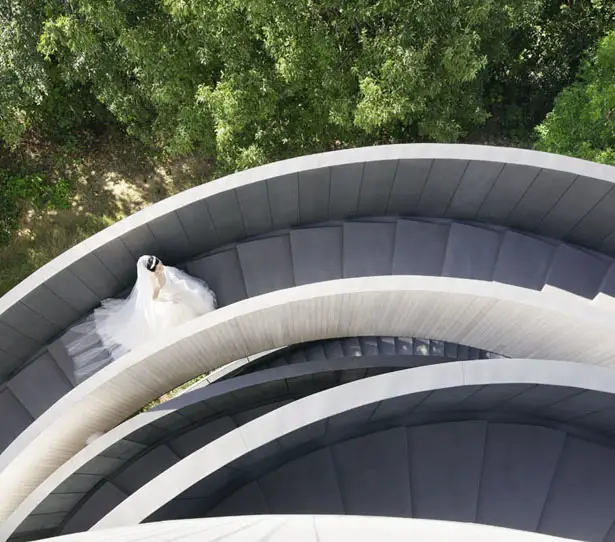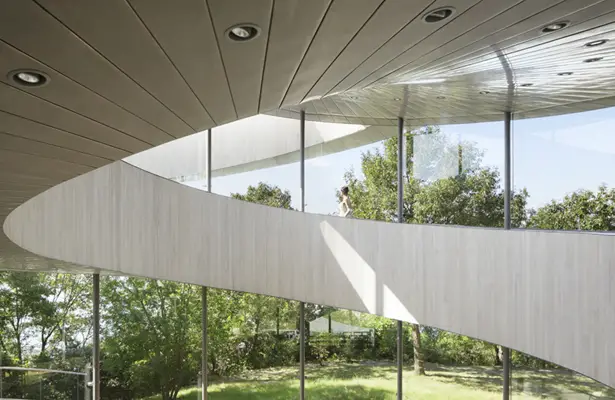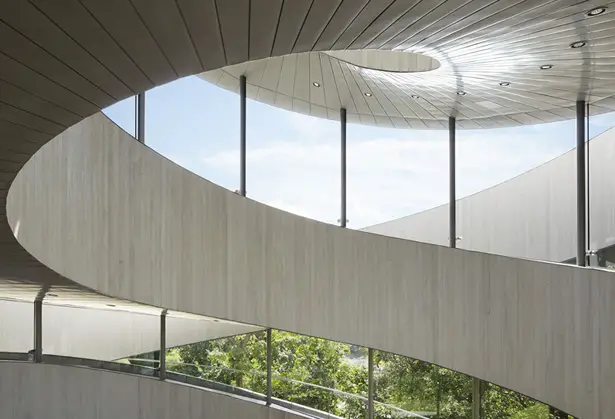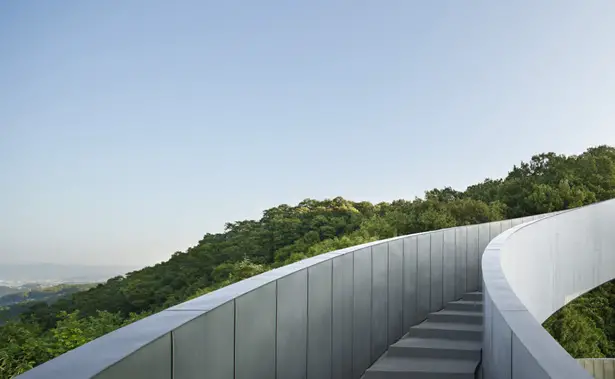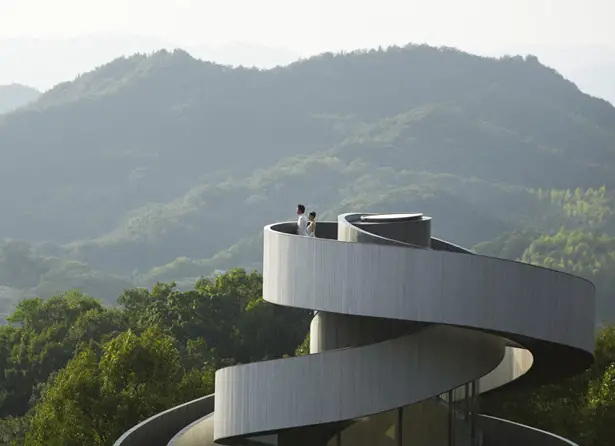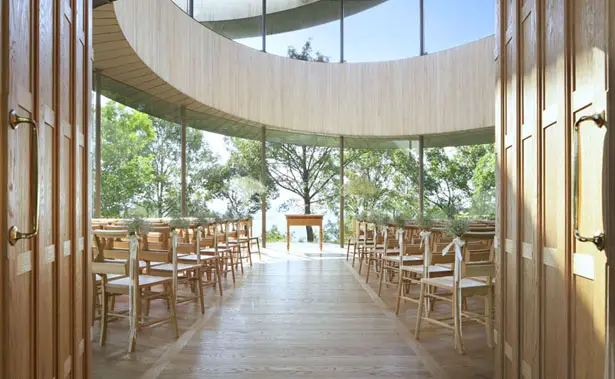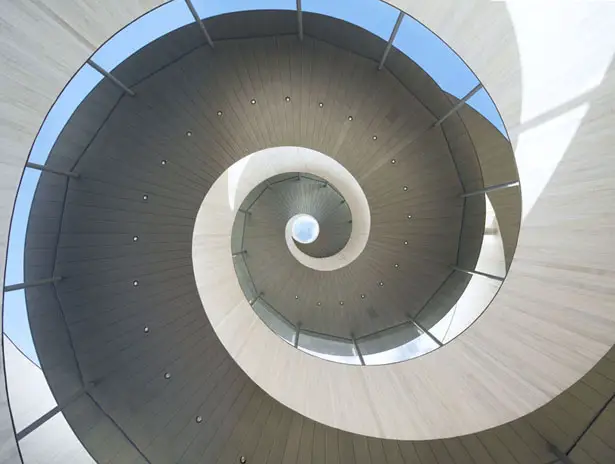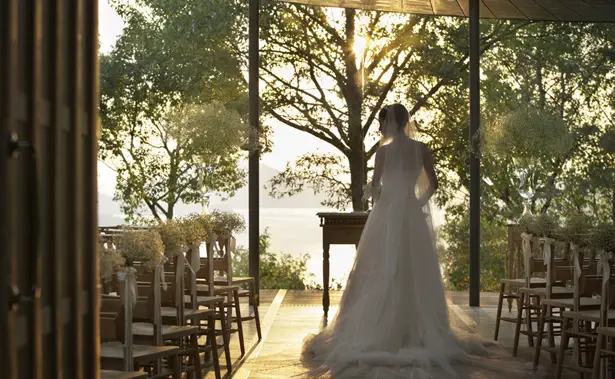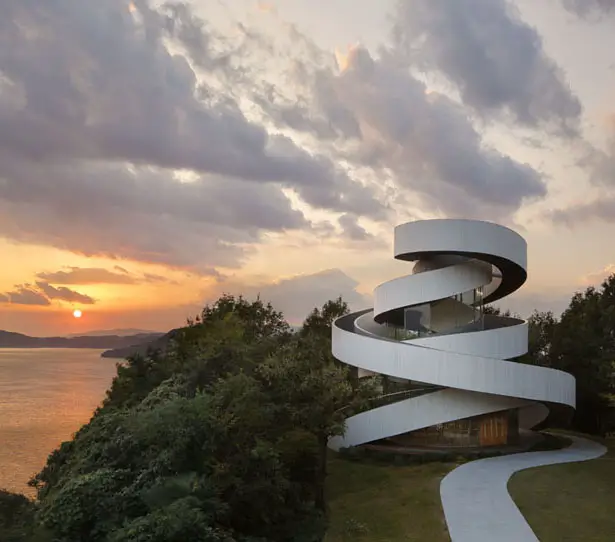 *Some of our stories include affiliate links. If you buy something through one of these links, we may earn an affiliate commission.