It's a watercraft and floating hotel pod in one, Pearlsuit is a unique habitat designed and developed to revolutionize seaside hospitality market by Pierpaolo Lazzarini. This futuristic pod can be said as an emissions-free boat for Jet Capsule, an Italian company that specializes in futuristic and sustainable vessels. Each Pearlsuit measures 23feet in diameter and provides guests with up to 238 square feet of interior space, including that walkable external deck. This futuristic floating pod targets beach resorts to give them a new opportunity to expand their rooms while providing a whole new experience for guests at low implementation cost and zero infrastructures.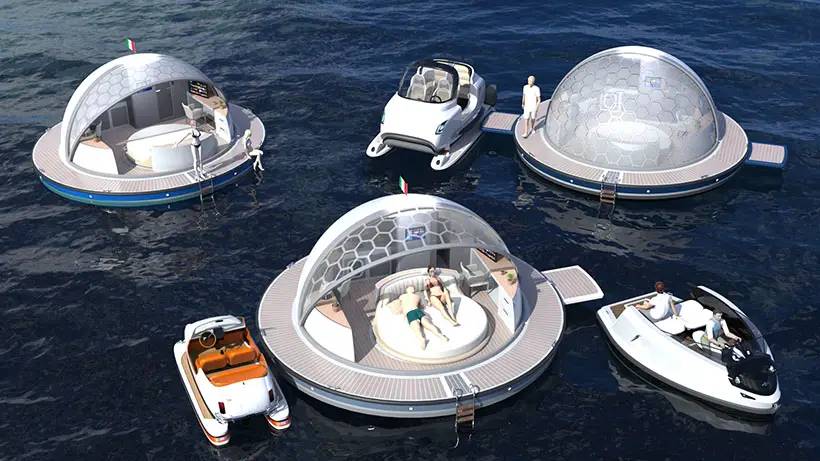 Pearlsuit Floating Pod is available from top-specs version to simplified model for beach clubs. This motorized suite can be assembled very quick and offer customizable units equipped with complete amenities. It's fully autonomous with solar panels that would generate green energy to power the A/C, lighting, or any other appliances. Each unit is built with modern nautical techniques where there's an enforced main shell connected to a circular hull. Furthermore, Pearlsuit can be equipped with extra hydrogen generator placed in the storage space in the hull to produce extra energy onboard to make sure all electricity would work even on rainy days. To ensure smooth sailing, Lazzarini says that it will also come with a gyroscope stabilizer, advanced GPS system, and auto-pilot system.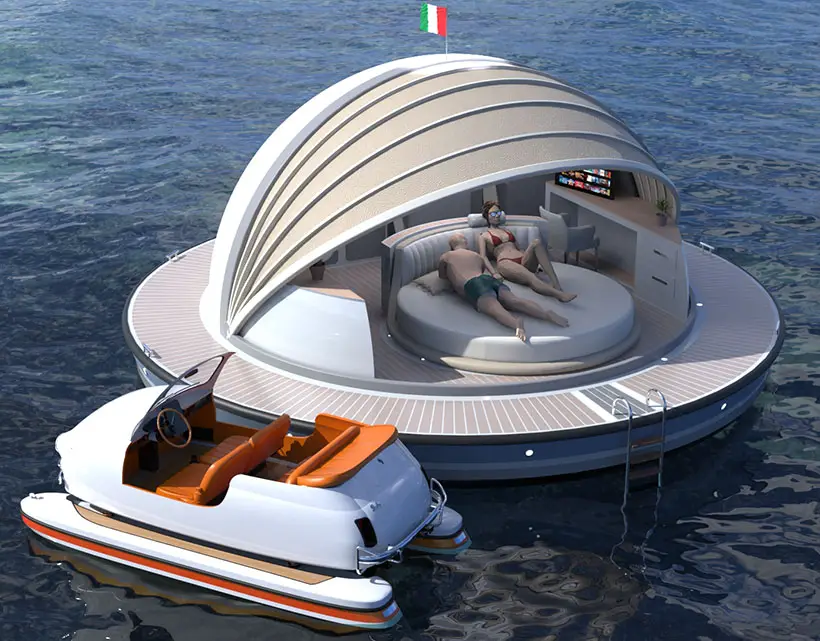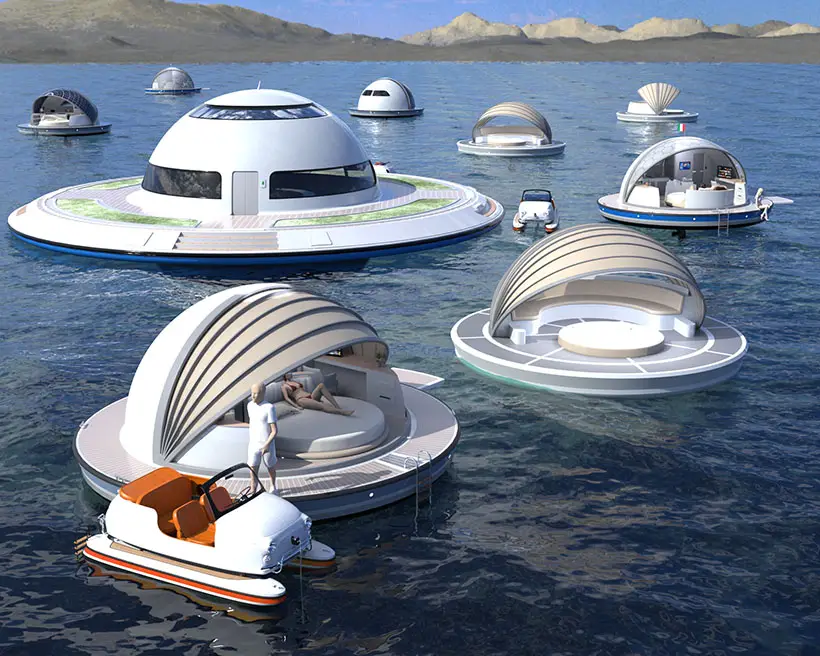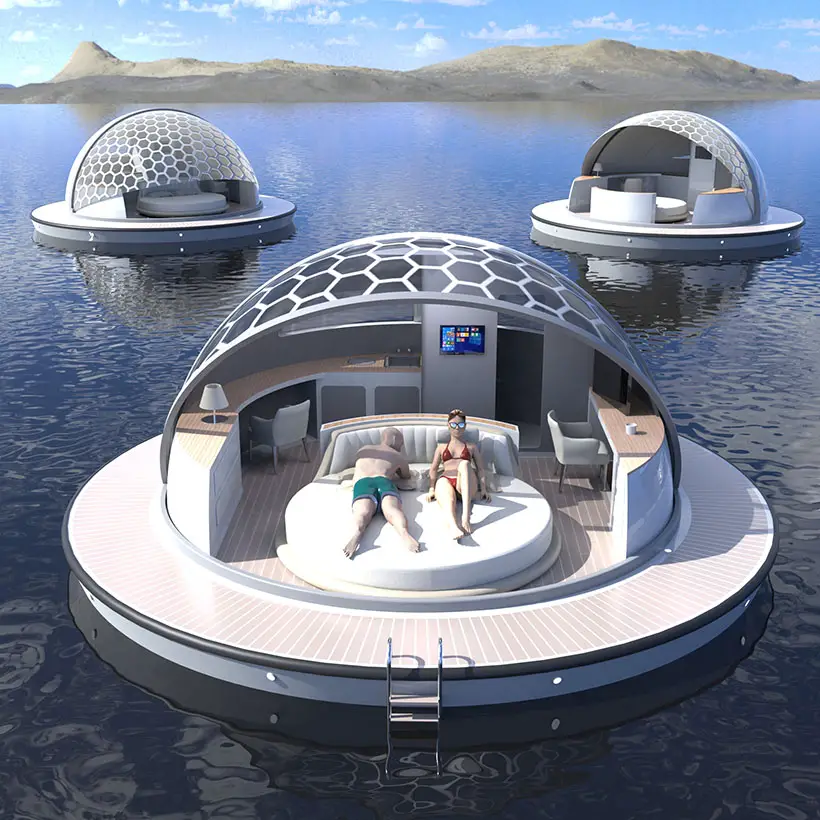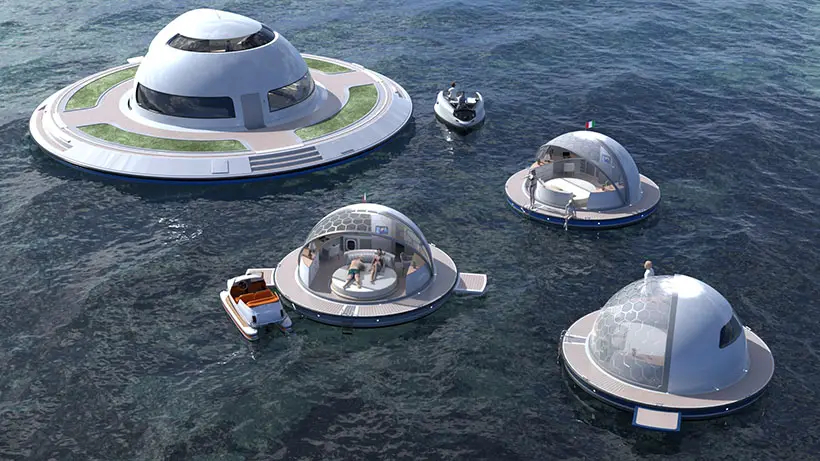 More images of Pearlsuites Mobile Floating Suite Concept: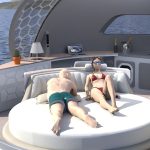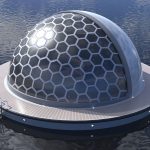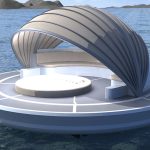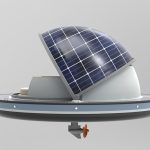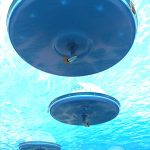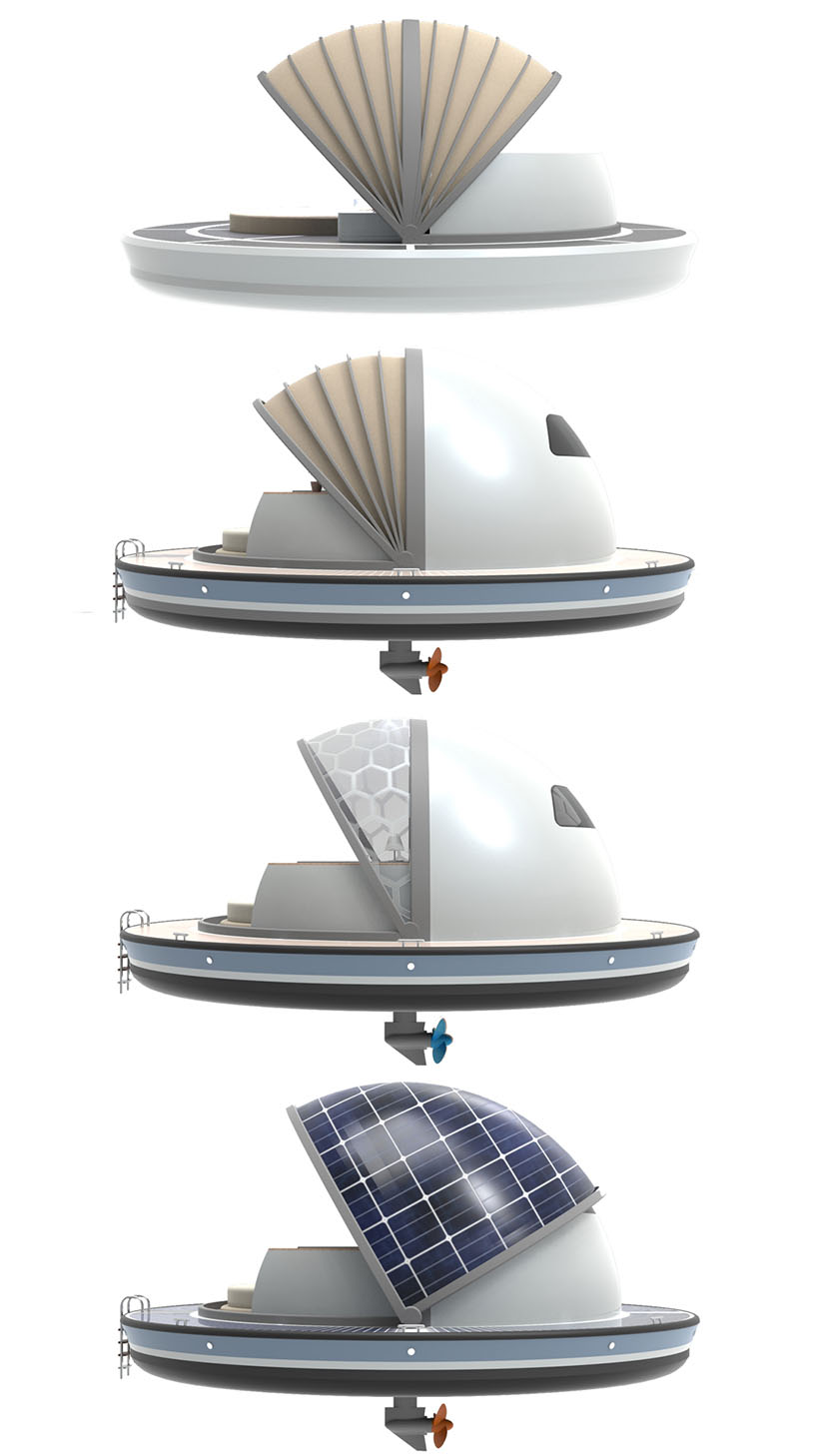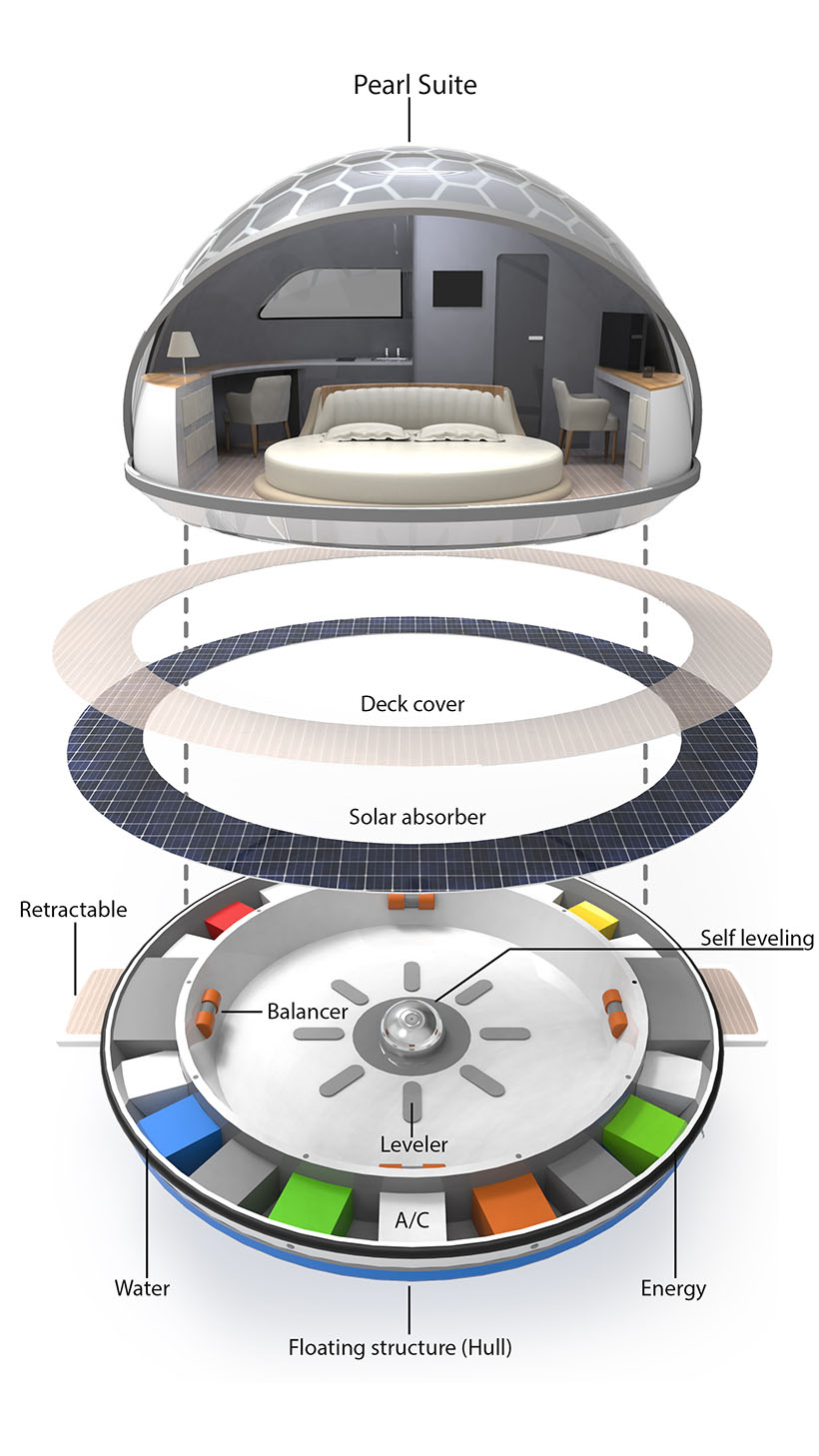 *Some of our stories include affiliate links. If you buy something through one of these links, we may earn an affiliate commission.