Refuge HT is a micro-habitat proposal for fast construction system, it uses pre-fabricated blocks associated with small sections of steel. These blocks would become the main structure just like a large framework that defines a basic module with 40-m square in total. The front face of this habitat features a 45-degree rotated structure from the floor, thus, creating a triangular shape that provides good stability to the building. Keeping in mind for a low cost solution yet solid, Apparent Concrete Block (AAC) was chosen to build lateral closures. It is being seated juxtaposed then tied to the main structure for solid yet welcoming interior and exterior environment.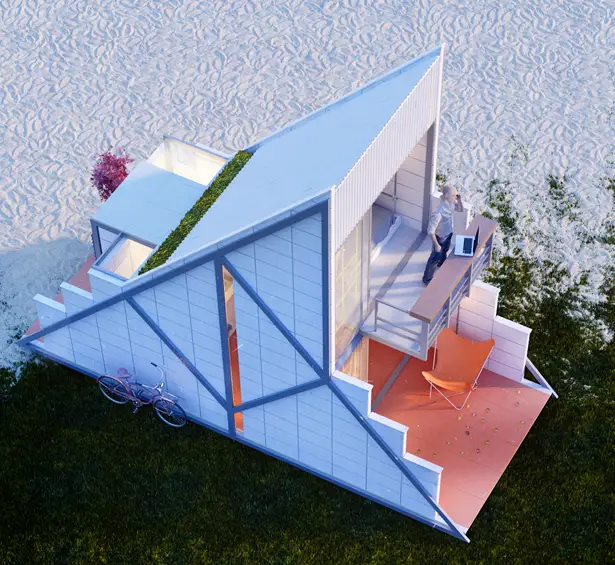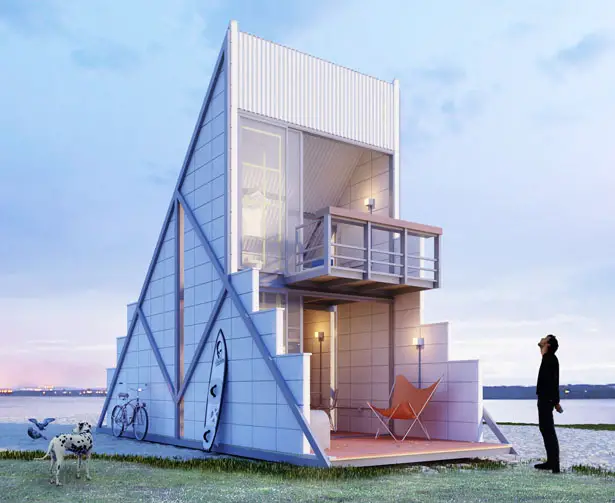 Designed by Felipe Campolina, Refuge HT construction system comes from a mixed use of current technology, industrial processes, and traditional masonry work. It's a micro-habitat that can be constructed to adapt to any region or cultural situation. The basic module occupies around 27-m square in the ground and is divided into two floors connected by a ladder, and executed with 3x3cm steel square tubes. The basic unit is pretty flexible, it can be expanded in both sides for even different configuration sizes. Even though it's only concept at the moment, this design study wants to propose the possibility to create a cozy or affordable refuge, a nice weekend city-escape. It can also be use for other applications such as housing complexes in an urban environment.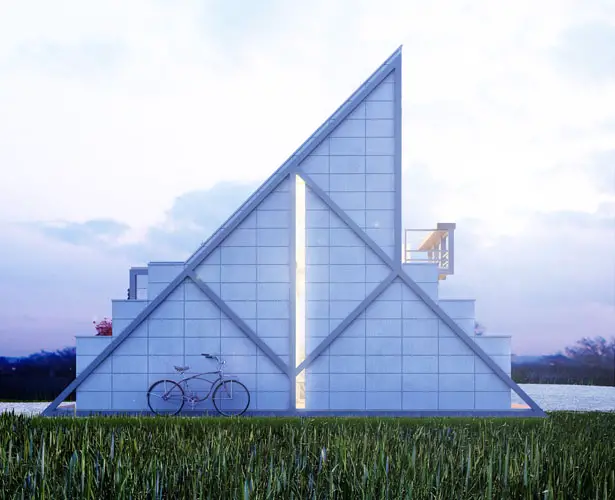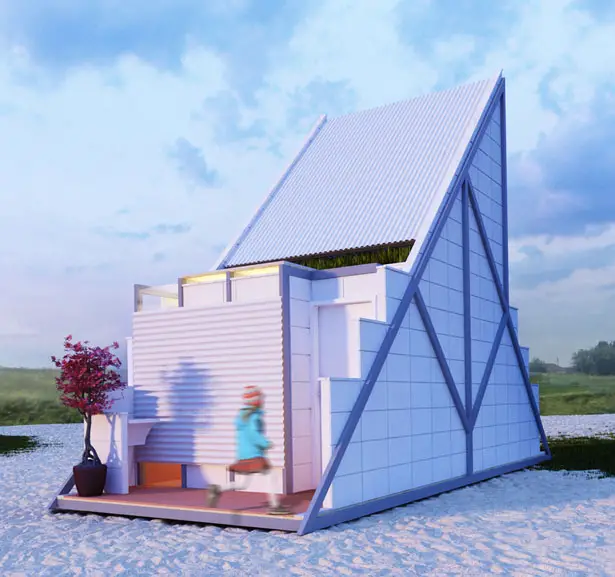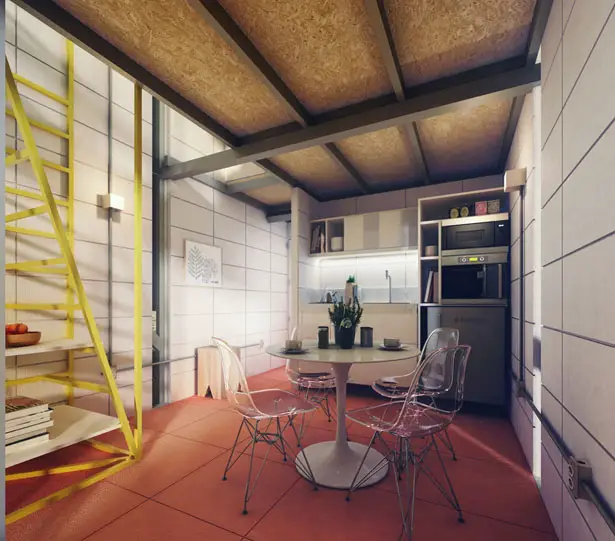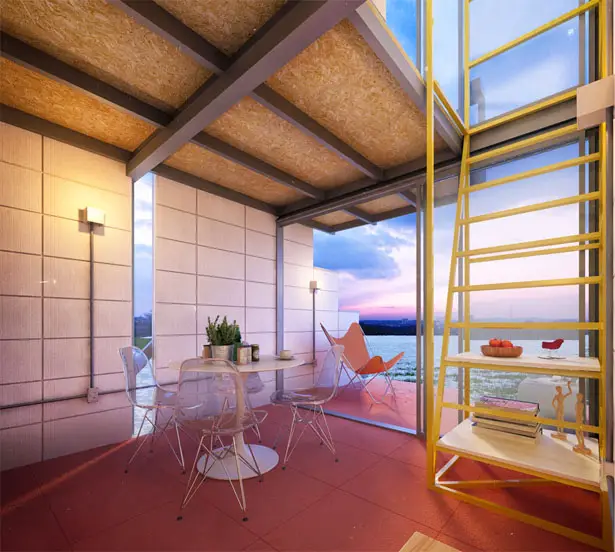 *Some of our stories include affiliate links. If you buy something through one of these links, we may earn an affiliate commission.