Driven by the desire to design mobile beverage unit for every drinking lovers, here's a highly functional drink carts for stylish home bar, Moba. It's a mobility beverage bar trolley to pursue enjoyable bar experiences at the comfort of our home. Through this home bar furniture, the design team explored some space elements of bar and realized that most bar carts were designed for display only instead of satisfying cocktail lovers' perceptions. Moba Beverage Bar Trolley has been designed as a multifunctional station that includes storage, seating, and decoration in an aesthetic and functional way.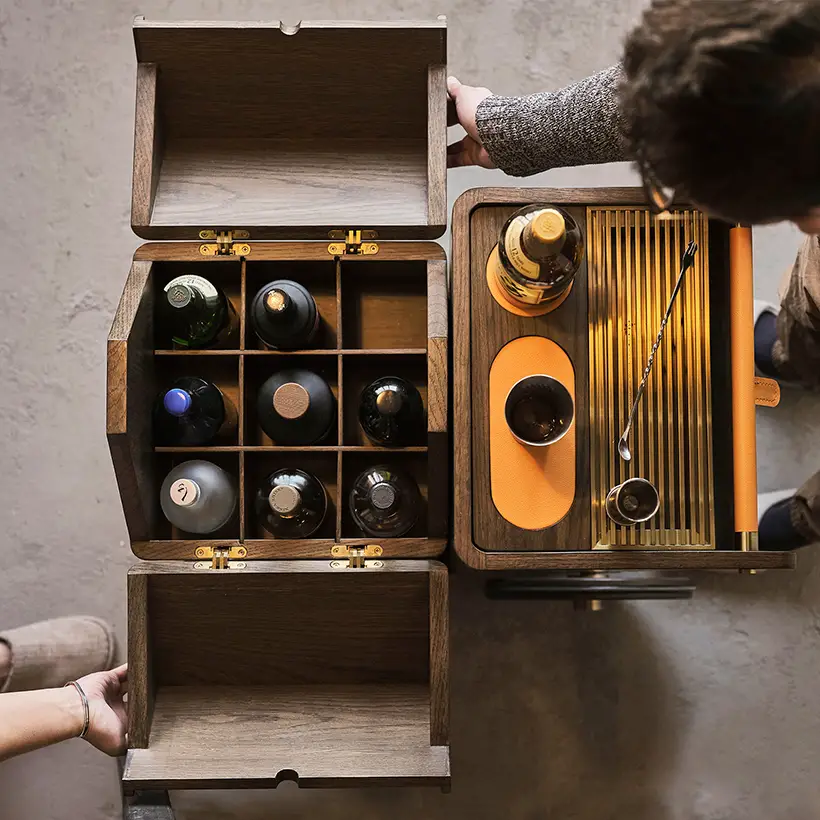 The creative challenge when designing Moba was designing a mini bar that also doubles as a tiny trolley and storage space. Ronnie Chan and Enoch Kwan have used a simple form, material, and proportion dimensions to make sure this home bar furniture is characterized by a smooth and neat profile. Moba would enhance your space through its simple aesthetic language. Moba Bar Trolley has multiple compartments for storage, mixing, and serving. Moreover, it can turn into a casual seating for liquor tasting. The design features round edges, leather handle, spacious interior compartment, every detail is the result of a skillful craftsmanship.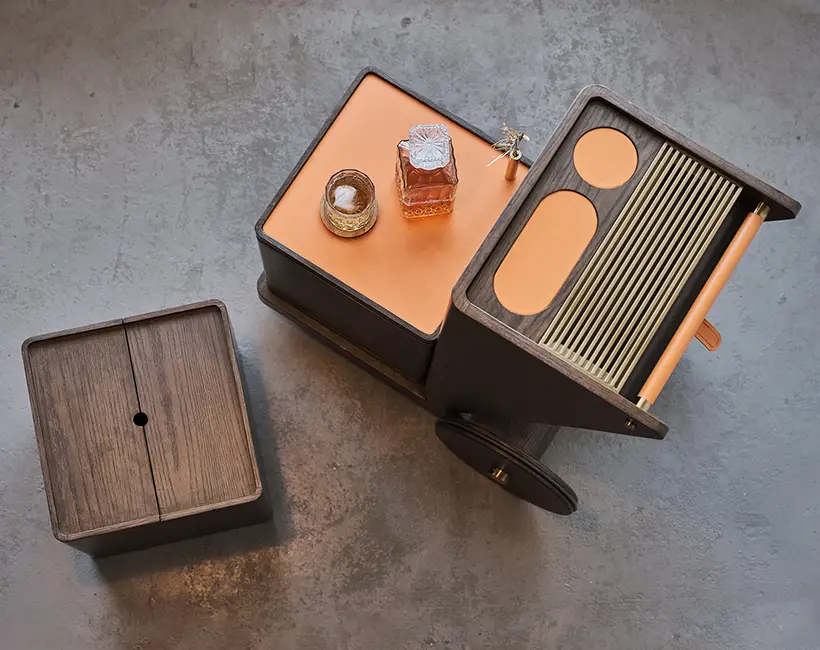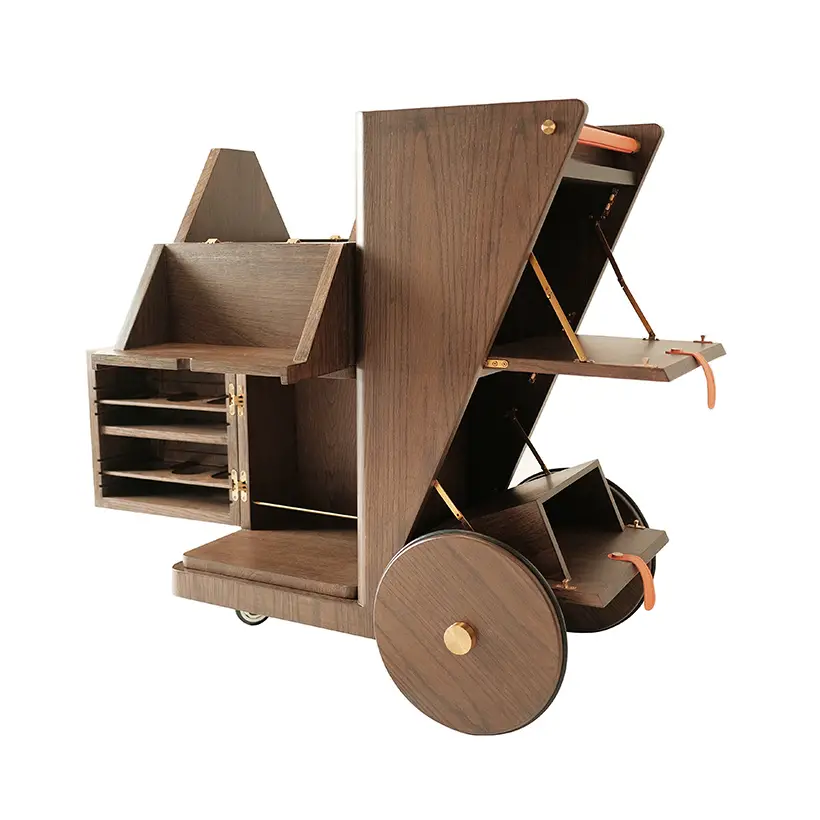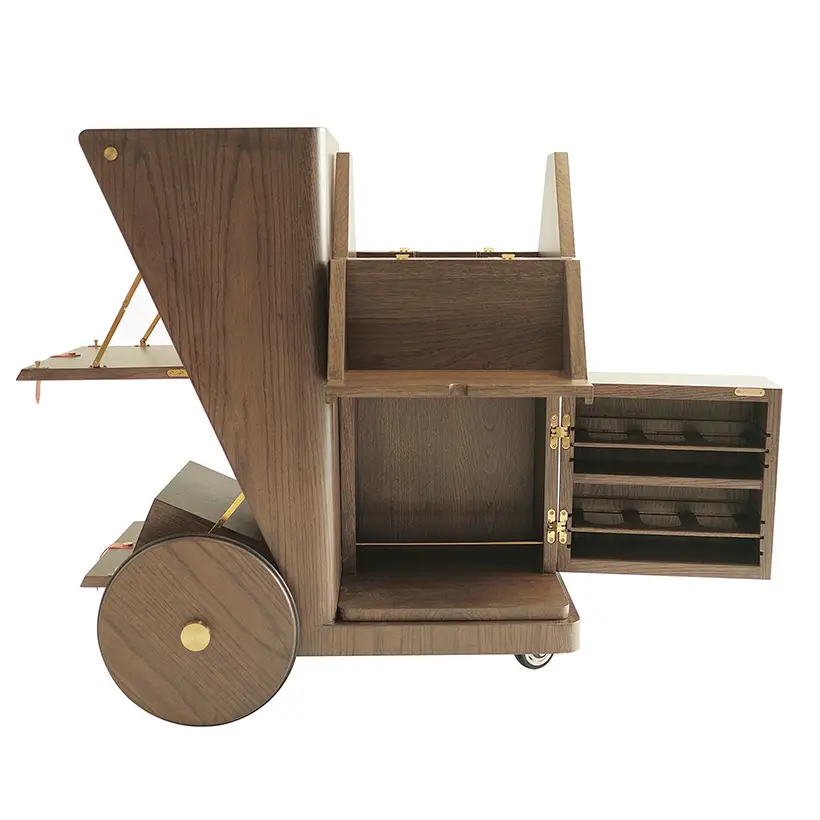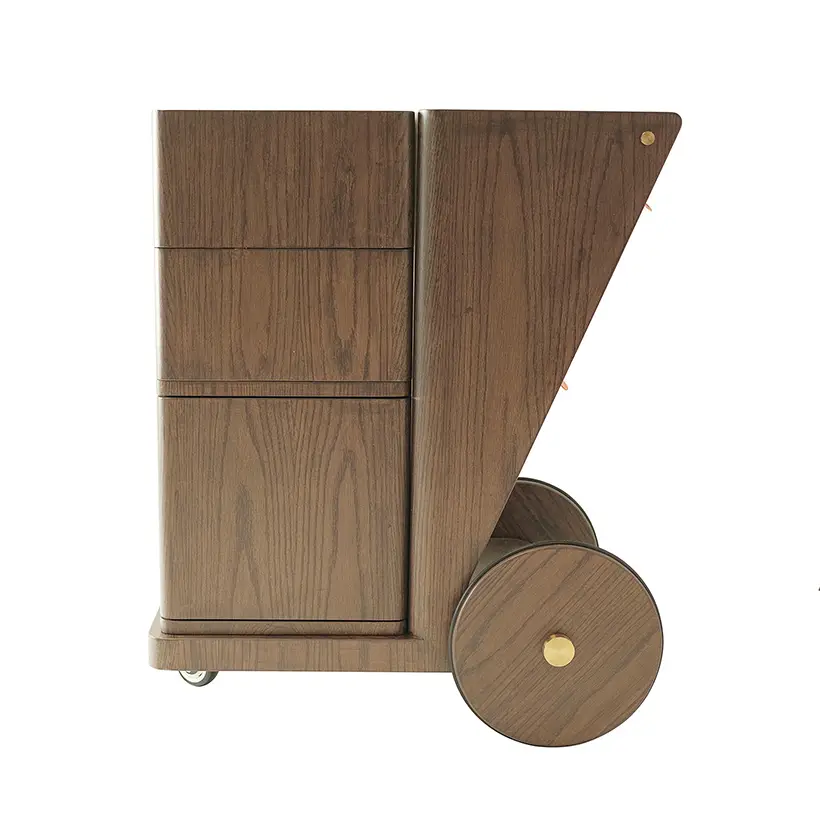 *Some of our stories include affiliate links. If you buy something through one of these links, we may earn an affiliate commission.