Medical Shower is not just your ordinary showerhead. It's been designed with a compartment where you can place traditional Chinese medicine thus enables the water to be infused with herbal remedies before it flows out through your skin. Why Chinese medicine? Well, traditional Chinese herbal medicines have been widely known to have remarkable healing abilities. It is not only meant for consumption; it is also suitable for external applications. Age-old remedies, such as medicinal bath therapies, have been extensively used throughout history. But this practice has been for less common in recent times as traditional baths can be inconvenient in the modern day context. However, it is possible to obtain Chinese herbal medicine in concentrated granules these days. They are usually packed in small bags (similar to tea bags) thus, making the medicinal shower easier nowadays.
Designers : Mang Xia, Xiaoneng Jin, Linghan Liu, Fangtian Ying, Shijian Luo, Ke Li, Fan Yang, Qingyuan Chen, Shiyi Shao, Sisi Yuan, Zhening Luo, Yi Liu, Yiwu Qiu, Xin Sun, and Tian Tan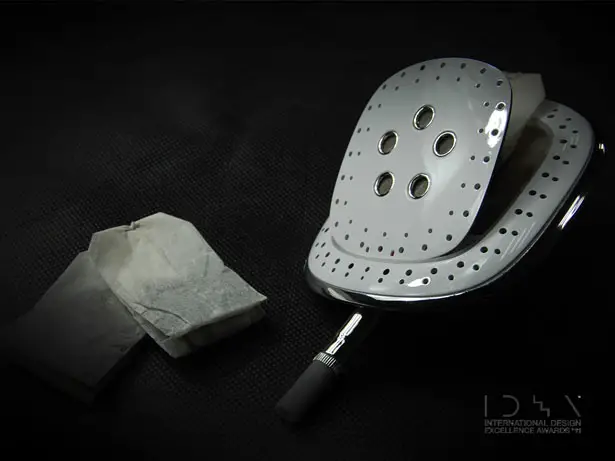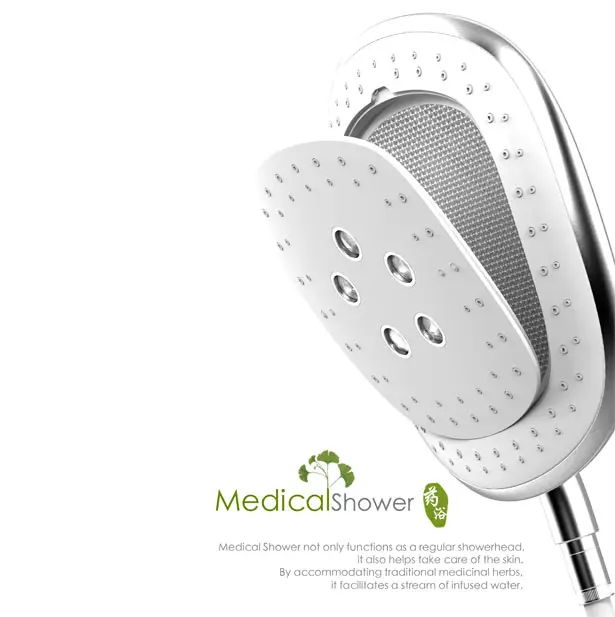 You can open the transparent plastic cover on the front of the
showerhead
and insert the medicinal bag then close the cover. This showerhead has been designed with a rubber belt at the back to make it easy to hold when you detach it from its hose. Now, medicinal shower can be done as easy as
making a cup of tea
using this medical shower.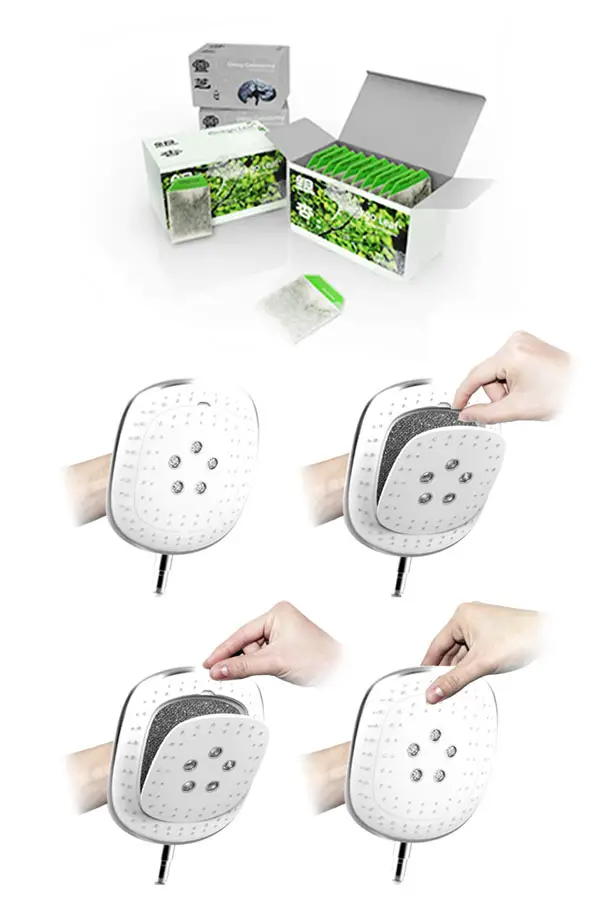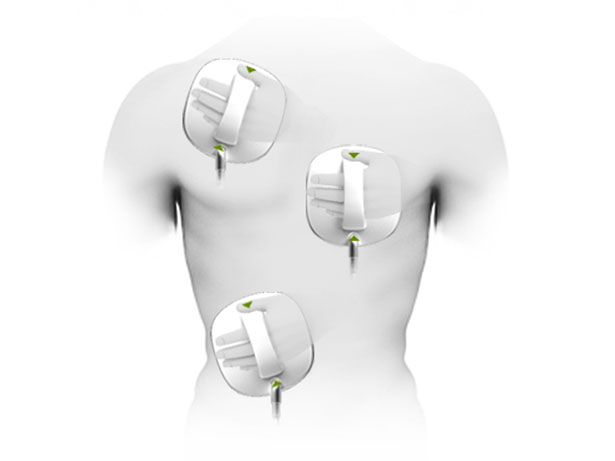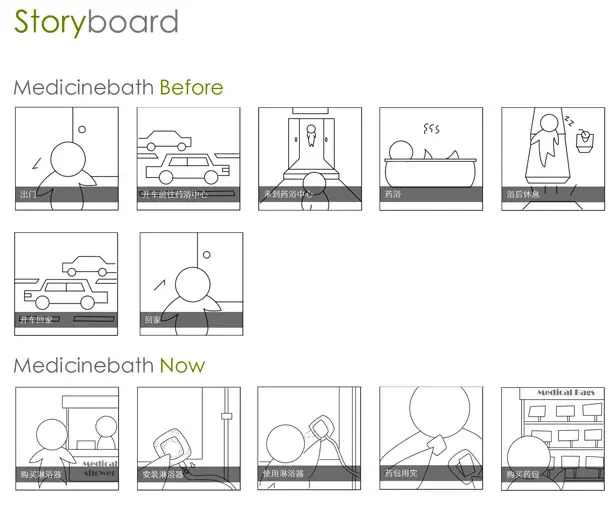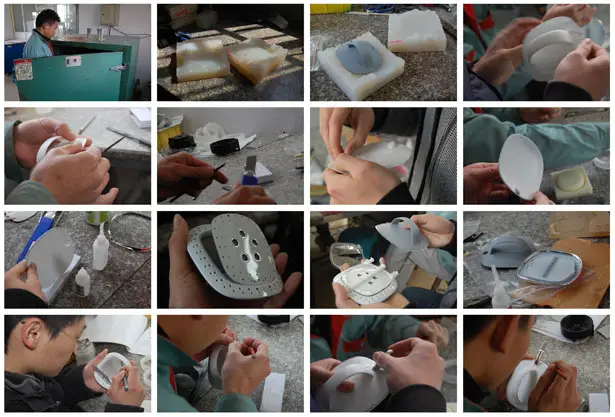 *Some of our stories include affiliate links. If you buy something through one of these links, we may earn an affiliate commission.