The new tea kettle by Juliet Symes brings the fun element to tea while admiring its aesthetics. This design marvel was designed with the idea of making tea as easy as 1 2 3 … without losing the ritual of it. The teapot has a spout through which the water is poured into the kettle when it is placed on top of the stove. The water comes to a boil before being taken off and adding the tea infuser in the spout. After infusing the tea leaves, the scoop comes with a holder and the tea pot can be used as a kettle. Truly a nice thought which will make tea making easy for the whole family!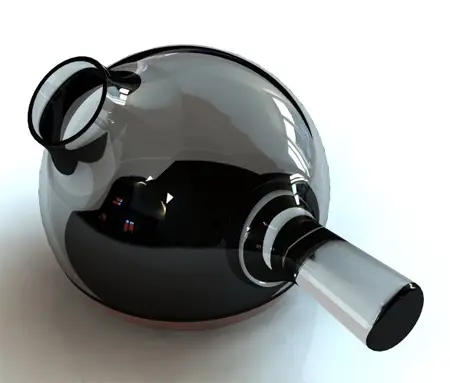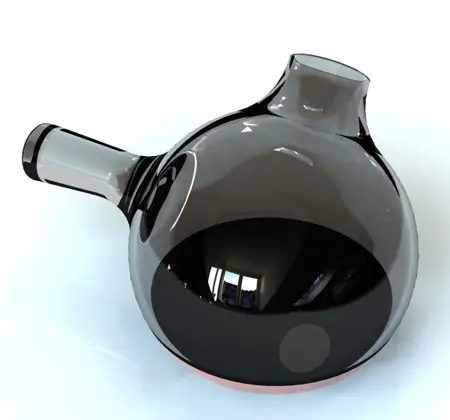 Juliet says :
I wanted to make tea making easier without losing the ritual of it, so having one appliance functioning as two makes it easy to use but keeps the ritual alive.The Dusi tea kettle functions as both a kettle and a teapot. You simply boil water in the Dusi on a stovetop, take it off and insert the tea infuser. The infuser is shaped to scoop out tea leaves from the packet then fit neatly in the kettles spout. The infuser is left in the pot for as long as the user desires then taken out and into its holder provided, while the tea kettle is now used as a teapot to serve. The base is copper – the most conductive material for cookware, while the body is double-walled borosilicate glass, and the tea infuser/scoop and it's holder are both thin stainless steel.From the start of this process I wanted the kettle to look like a teapot while it functioned as both. Its form was inspired by a Bauhaus teapot with a beautiful shape that I came across in my research, and after using a teapot with a side handle I knew I had to have that feature on my kettle. So Dusi is a real mixture of Bauhaus, cottage and 21st century styles but result in a smooth contemporary form.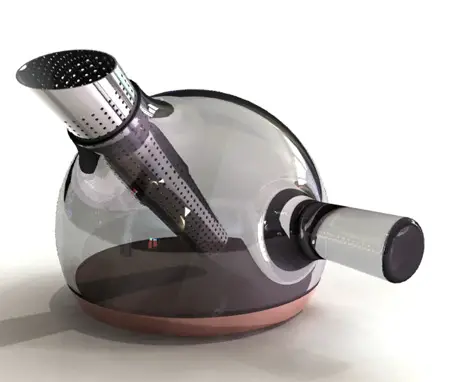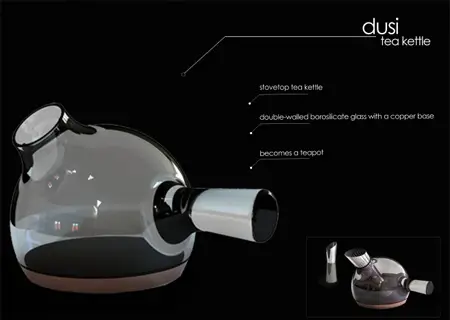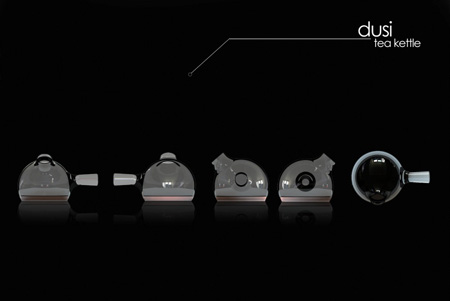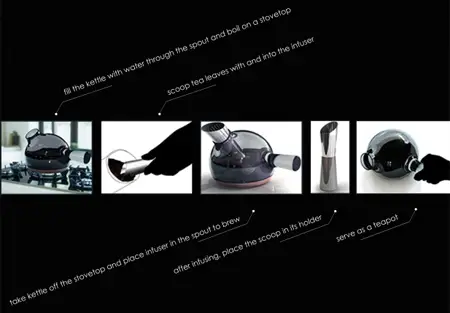 Designer : Juliet Symes
*Some of our stories include affiliate links. If you buy something through one of these links, we may earn an affiliate commission.