What if nature calls when you're on the way to home? Especially when you are drunk, you'd wish there was a tree to pee. And yes, a toilet for drunks is available now: The P-TREE by Aandeboom, a Dutch design studio. P-TREE Temporary Tree-Friendly Urinal can be tied on every tree with the help of straps and lashings, the urinal can be hooked into a central sewage system or connected to a tank with a pump. The P-TREE addresses the peeing on public property crisis afflicting modern society.
Designer : Aandeboom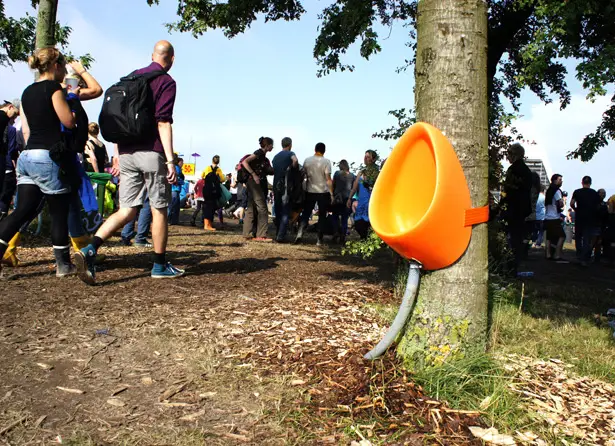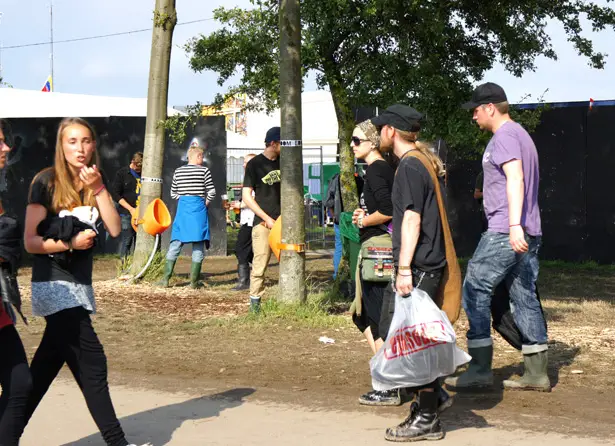 This project is similar to peeing into the wild and offers a sense of freedom during peeing. It has gained great success at the Roskilde Festival 2011 in Denmark where there are more than 100k visitors and many of them using the P-TREE more than ones. For that event, Aandeboom installed 50 P-TREES in the bright orange color and placed on 2 different spots near the main stage.
Each unit is available in several RAL-colors and very much accessible for festivals and public gardens. P-TREE comes with a price tag of €245 inclusive of VAT.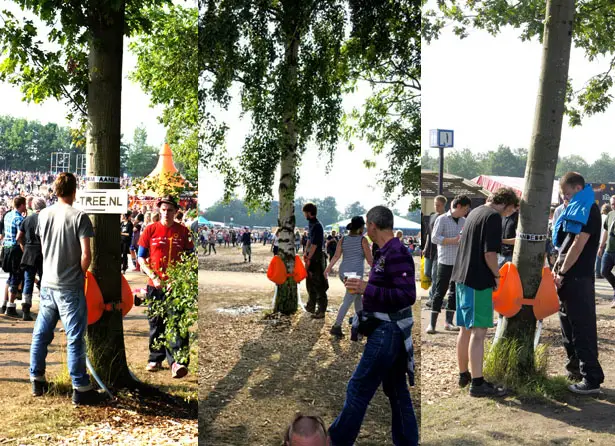 *Some of our stories include affiliate links. If you buy something through one of these links, we may earn an affiliate commission.