McLaren just revealed McLaren Artura, it marks a new chapter in the era in supercar technology and performance of this luxury automotive manufacturer. Artura is McLaren's first series-product of high-performance hybrid supercar that combines ground-breaking technology with pure driving excitement. Following McLaren philosophy of super-lightweight engineering, Artura is designed with every attribute inherent in a McLaren distinctive design, undeniable performance, dynamic excellence, and engineering innovation, including electrification that adds benefits of faster throttle response. This car is able to run in pure EV mode for emissions-free journey of up to 30km.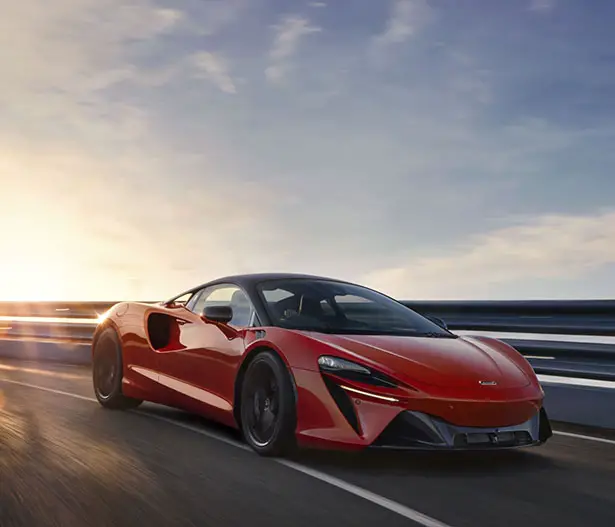 McLaren Artura is designed with demand of weight reduction, therefore, it debuts new McLaren Carbon Lightweight Architecture (MCLA) with compact HPH powertrain system to the weight of cabling used in electrical systems. It is resulted in the Artura having dry weight of just 1,395kg with total weight of hybrid components is just 130kg, resulting in a DIN kerbweight of 1,498kg. It is comparable to supercars that don't have hybrid powertrains.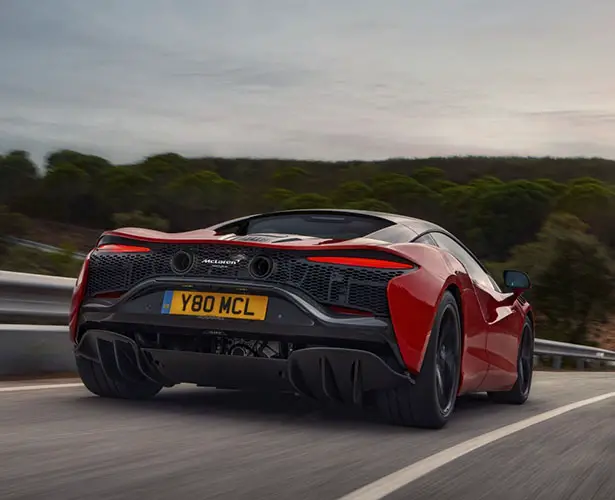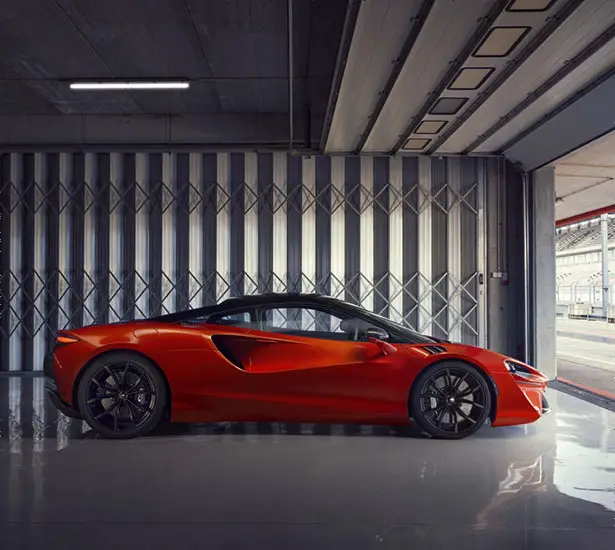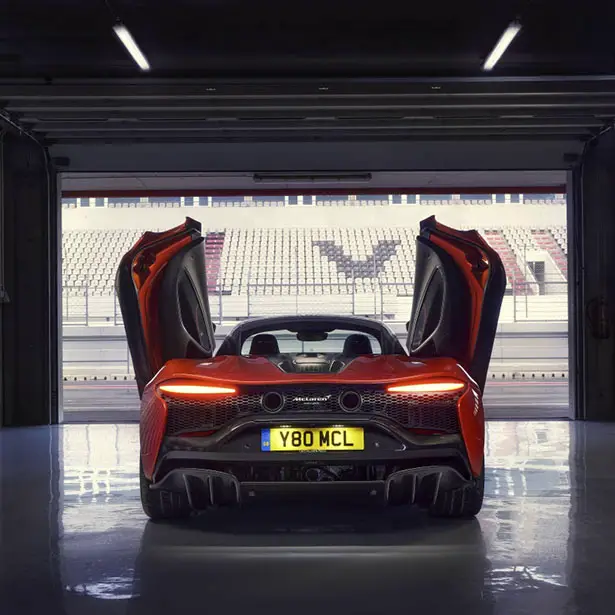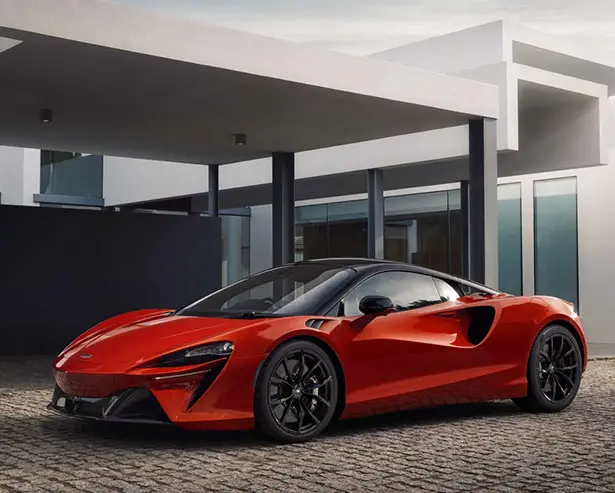 The heart of Artura's powertrain is 2,993cc twin-turbocharged V6 petrol engine. It has power output of 585PS, nearly 200 PS per liter, and 585Nm of torque. The dry-sump aluminum engine is compact and light, it weights 160kg, which means 50kg less than a McLaren V8 and it is significantly shorter for better packaging efficiency. The exterior body is designed with low-nose, cab-forward, and high-tail stance, it purely represents a pure supercar. That signature McLaren dihedral doors open closer to the body and house mirrors that fold in tightly and further enhanced by the short wheelbase and low stance. The sculpted shape of Artura hleps to optimize its performance and manage airflow for aerodynamic performance and cooling.
The interior of McLaren Artura features a futuristic innovation with the cockpit centered more than ever around the driver. That driving mode selection has been moved to the instrument binnacle, mounted to the steering column and adjusted to steering wheel for enhanced driving ergonomics. The steering wheel is kept clear from unnecessary switches, yet, the driver will still be able to adjust driving modes without taking their hands away from the wheel.
More images of McLaren Artura Hybrid Supercar: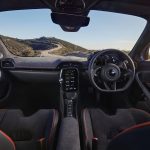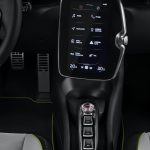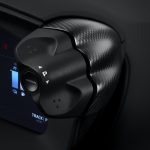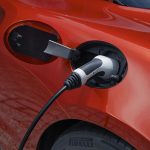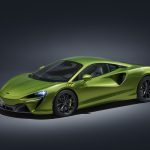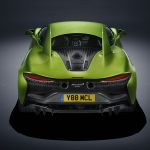 *Some of our stories include affiliate links. If you buy something through one of these links, we may earn an affiliate commission.