KooKit is an innovative MagSafe accessory that cools and charges your phone at the same time. Basically, it's a snap-on phone cooler and wireless charger in one, it helps you to enjoy long-lasting fun of mobile gaming, video call, or streaming.
It helps to tweak your battery life as well as performance, it secures trifecta needed for mobile fun. The design also makes it double as a phone stand for hands-free facetiming. The multiple sensors of KooKit detect and prevent overheating which can cause serious problems to your phone such as shortened battery life, lag, slow charging battery, or even permanent damages to phone's internal components. KooKit device helps to prevent all those problems and extend your phone and battery lifespan while delivering smoother experience. [Pre-Order]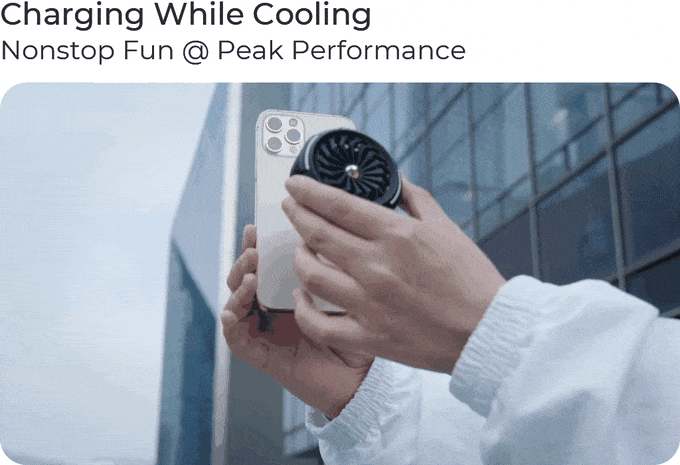 The technology of KooKit cools down your phone pretty quick to 46-degree F (8-degree C) in just three to five minutes. It will maintain the temperature at 46-degree F for about two hours. Unlike other phone coolers, KooKit features a dual-refrigeration technology of fan and TEC cooling for higher heat dissipation efficiency. KooKit also offers max. 10W wireless charging for iPhone, but it also comes with a removable clamp for use on other phones such as Samsung, Huawei, Google, etc.
There are there working modes that you can control with a simple switch: Cooling, Charging, and Cooling+Charging (Auto Adjust). You can set the mode simply by flipping a switch. Even though the fan spins at 6000-9000rpm, yet it remains whisper-quiet at maximum 50dB. You can barely hear an noise or vibration, it allows you to focus on your gaming or video call without being distracted. [Pre-Order]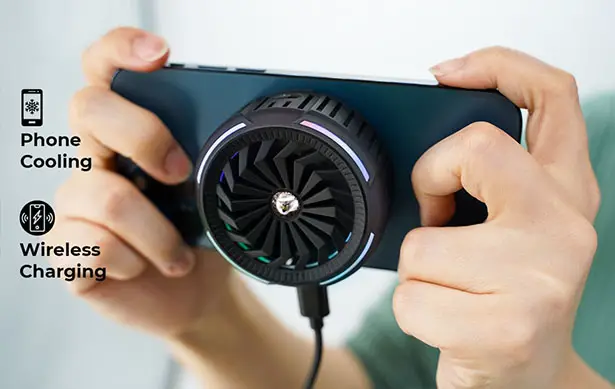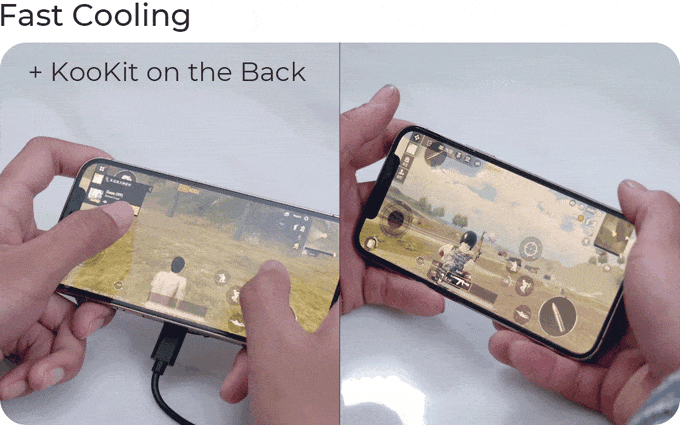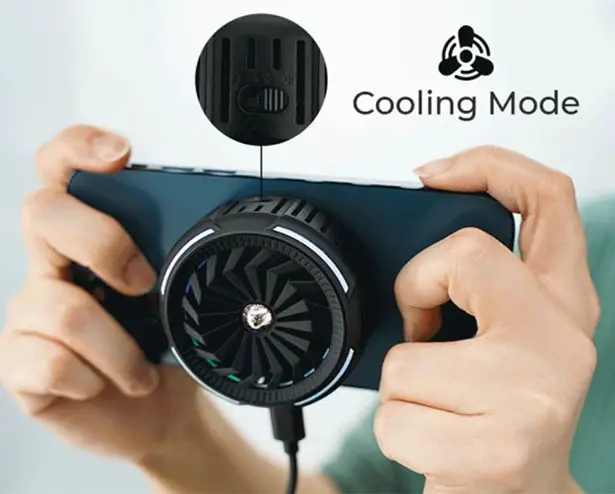 *Some of our stories include affiliate links. If you buy something through one of these links, we may earn an affiliate commission.