Renault Niagara Concept wants to bring Renault brand into the next level of modernity and fresh air. It has strong personality, offering excitement through modern lines, a concept that provides a glimpse of the style of future Renault range to be built on Renault Group modular platform. This concept represents the idea of tough, strong, and sophisticated vehicle filled with technologies, it encourages you to travel without limits.
Renault's Design DNA can be seen through generous curves and chiselled details, they reflect new design language that's emotional as well as technological. The grille is sturdy and at the same time contemporary, it is carved just like a mineral body with a unique 3D effect. Inspired by today's pop culture, those letters shape the Renault name with a "pixel-art" finish. Moreover, that eyebrow-shaped headlight gives lively and expressive expression.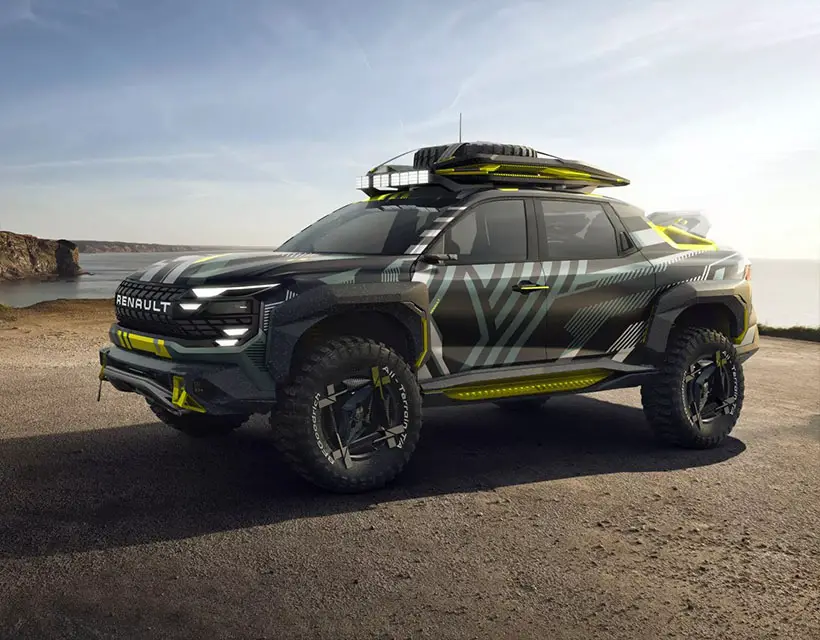 Perfect for your adventure, Renault Niagara Concept has extra-high ground clearance, long-travel suspension, and the ample front and rear breakover angles. This vehicle has been designed for extreme conditions, it's an SUV that also belongs in a pickup category. That broad shoulders around the upper body adds the tough and fierce look. At the rear, you'll fine roofline slope and the stee quarter-window pillar that brings a sporty feel.
Built on the new Renault Group ultra-flexible platform, Renault Niagara Concept comes with efficient powertrain thanks to the E-Tech Hybrid 4WD technology and dual technical adjustment. It is optimized for off-road while the driving comfort is outstanding. It can be your everyday ride in full-electric mode or a weekend adventure ride.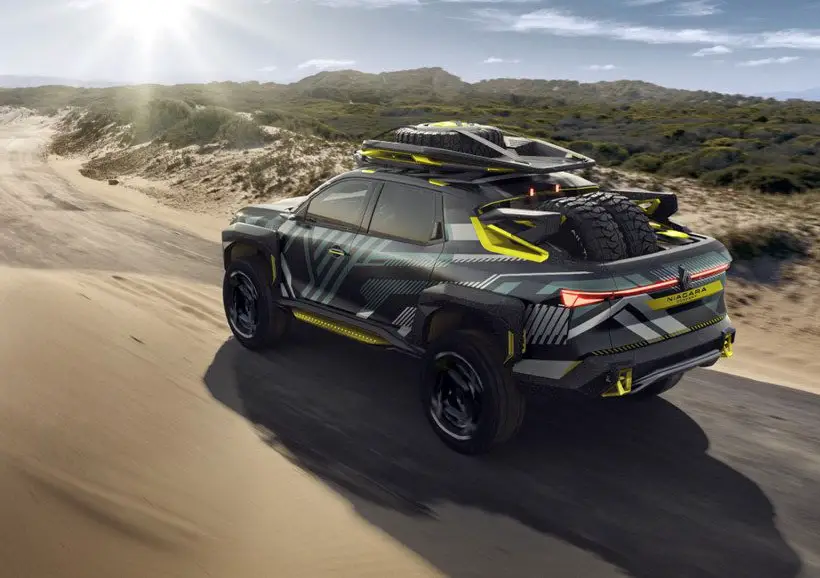 *Some of our stories include affiliate links. If you buy something through one of these links, we may earn an affiliate commission.