Makkina Triumph TR25 Concept EV was inspired by previous Triumph sports cars "Jabbeke" TR2", it is claimed to be the culmination of attention to detail and the breadth of Makkina's design experience. The overall design brings back sense of heritage while placing the modern driver first and foremost. It's stylish and unmistakably British, the new design embraces its TR2 ancestry then redesigned for modern day.
At first sight, the exterior presents pure form of balanced proportions and a purposeful stance. This concept vehicle refines essential features of the original "Jabbeke" up to its core elements, it combines multiple attributes into a compelling sculptural design statement.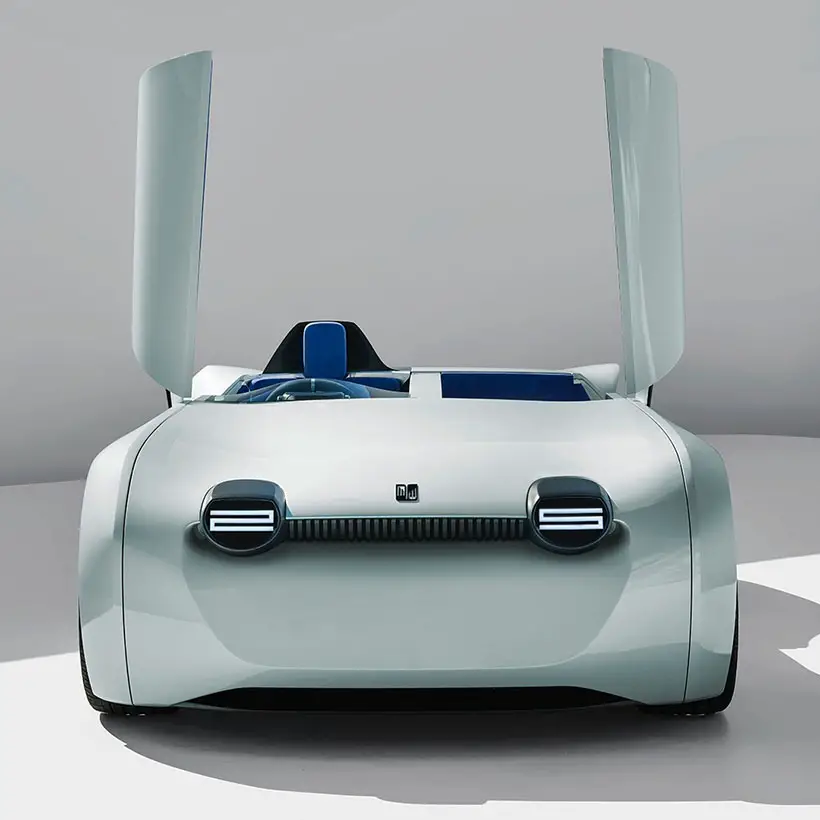 Exclusively designed for Makkina Triumph TR25 Concept EV, the exterior color still pays tribute to the original vehicle, it highlights and shadows on its undulating exterior form. The interior celebrates the essence of automotive design, bring back an era before enlarged touchscreens dominated our vehicle dashboard. Makkina has a vision where technology would dramatically enhance your driving experience, yet discreet enough not to distract driver from the minimalist interior design. The driver would become the center of the experience. TR25 has single driver's seat with an optional flip-out jump seat for a passenger.
The central spine of TR25 provides structural rigidity in the cockpit, this is crucial in an open-top roadster. Crafted from F1-grade composite materials, it runs from the front to the rear then extended into the structural frame of the driver's seat and flip-out jump seat. The cockpit reminds of TR2, it is embellished with contemporary, driver-focused details. The Union Jack-inspired steering wheel comes with a self-centering dial, there's a central binnacle that holds retro-futuristic display to inform driver about road speed, level of charge and range. This EV demonstrates Makkina's vision of futuristic vehicle without losing its heritage elements.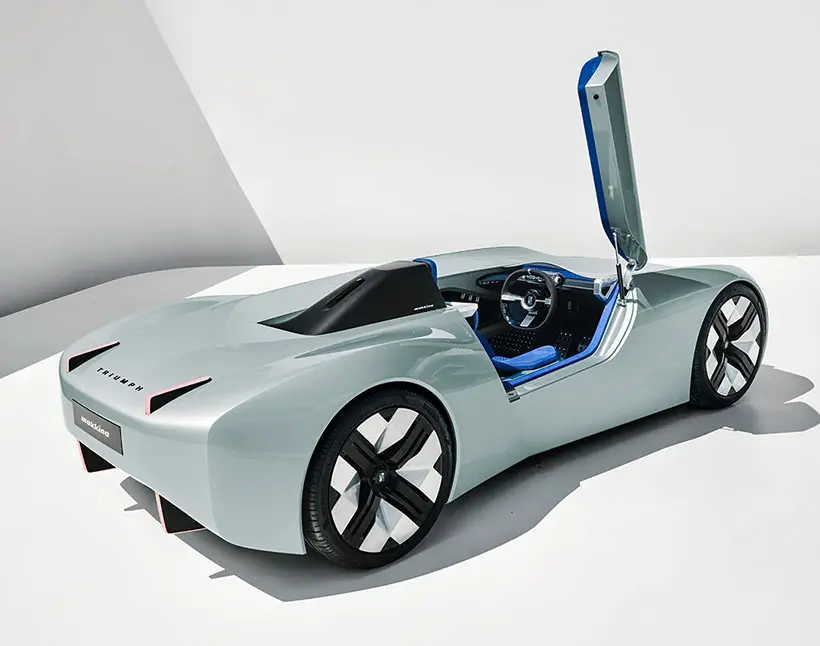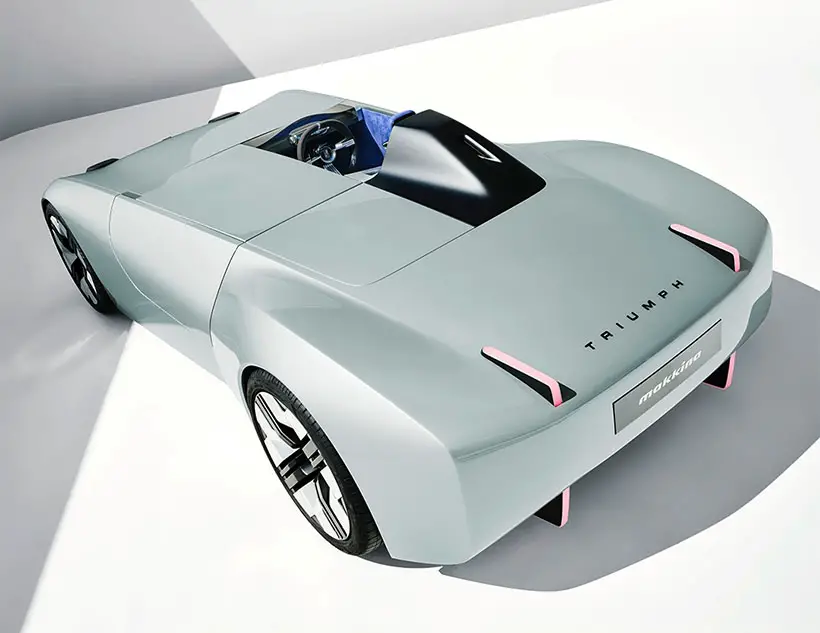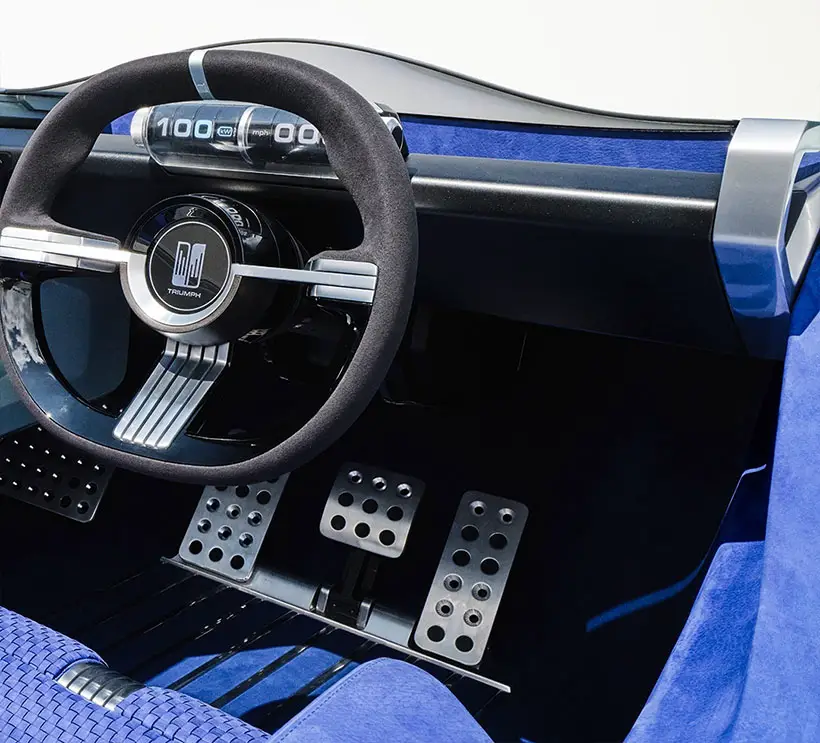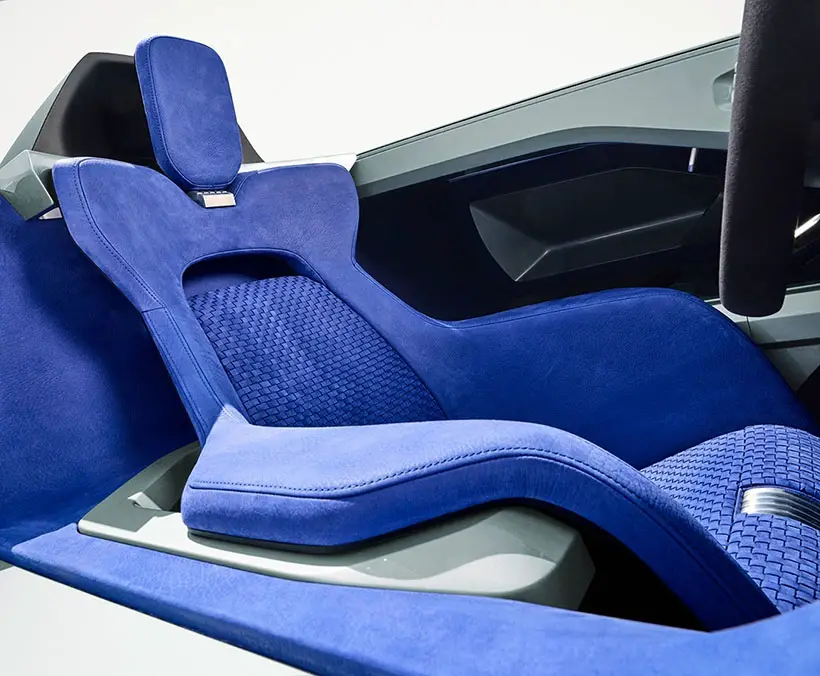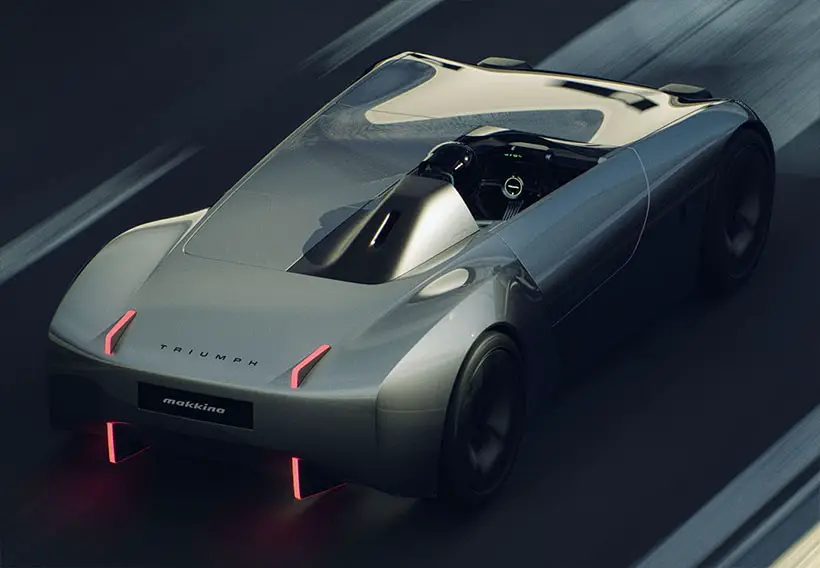 *Some of our stories include affiliate links. If you buy something through one of these links, we may earn an affiliate commission.