Nowadays, we can see major use of "barrier mask" to protect others from our droplets, vice versa. Unfortunately, this single use masks also cause enormous waste, they are not eco-friendly and you can see people just throw them away recklessly. M-101 is a concept modular and eco-friendly protective mask, the design allows user to create more than 600 combinations to suit each and everyone of you. This mask has ability to adapt to most professions thanks to its modularity and durability, it is easy to customize as well as easy to use.
Each mask is tailored made through a 3D scan of user's face via M-101 mobile app, there are wide choice of colors and patterns available, including logos, so that each company can create masks for their workers.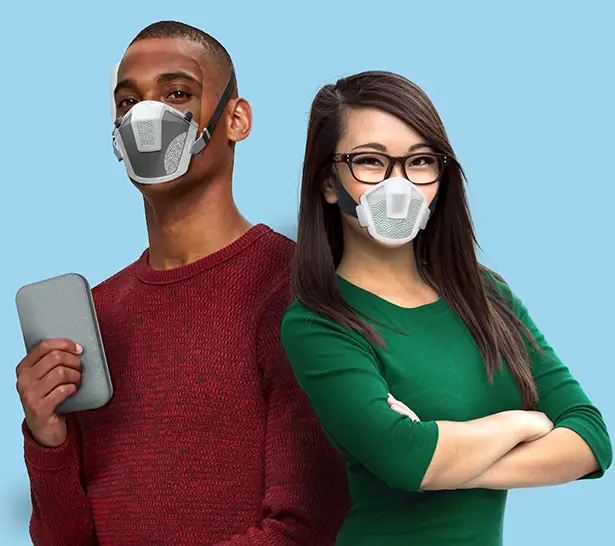 M-101 Modular Protective Mask comes with UV-C decontamination case, it helps sterilize object in just 5 minutes. The USB connection starts disinfection process when the box is closed to protect user from radiation, but the portable battery also makes it possible to operate anywhere with you. The modular design of this mask allows it to fit different shape of faces. M-101 is a project by Dorian Etienne, Manon Baste, Alexandre Chotteau, Anton Blondeau, and Julie Tarrade. It will be built with different comfort points on nose, cheekbones, ears, depending on user options. The bio-based materials produced locally in France allows this protective face mask to have low impact on environment. Each part can be easily replaced, recycled, or biodegraded.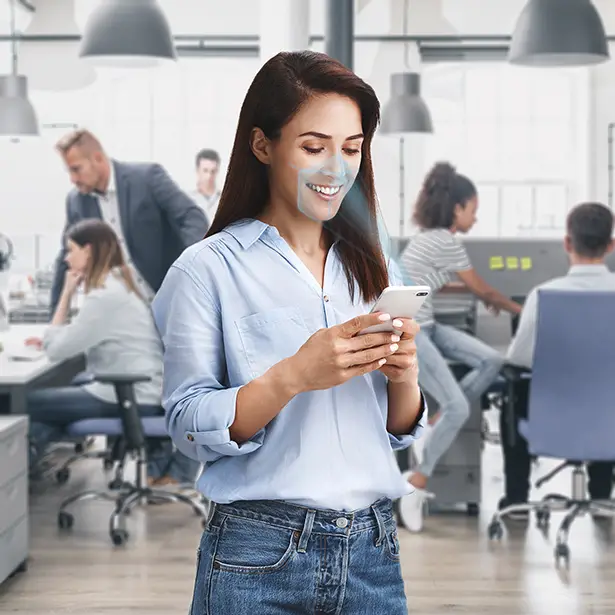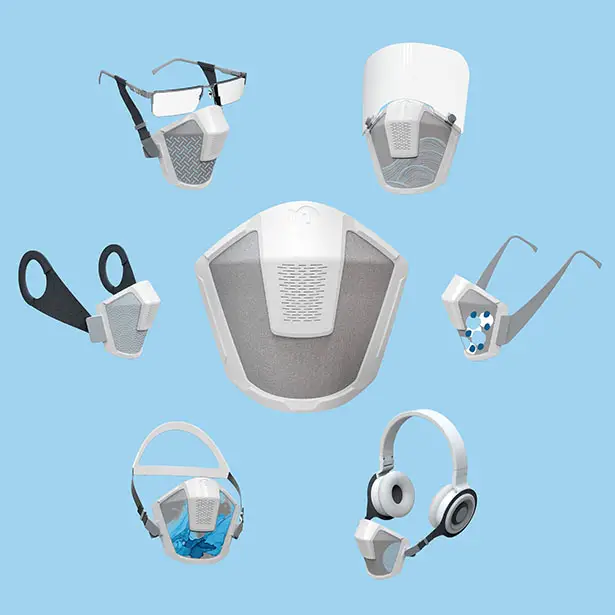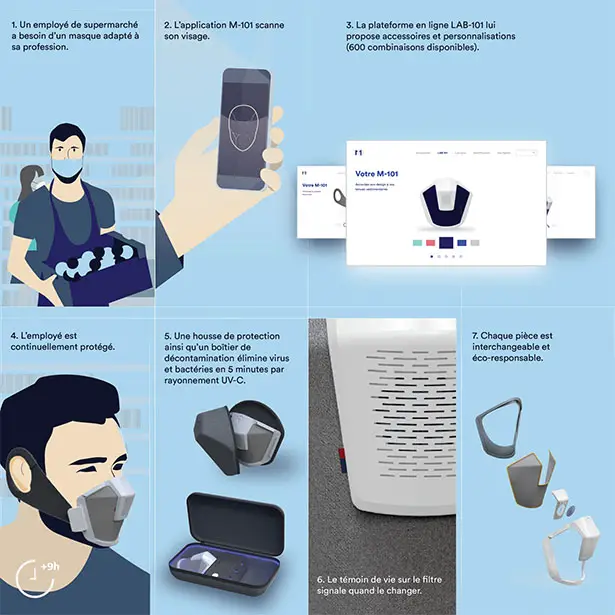 *Some of our stories include affiliate links. If you buy something through one of these links, we may earn an affiliate commission.