The concept turns around a luxury way of thinking accessories. Integrating white or yellow gold for the main structure, exotic and premium leather, and for some, digital clock and mechanical clocks. De Garilhe decided to put a lock and a key to specialize and symbolize the fact that you keep your informations secret with it. It's an ironic detail. He always like the fact to melt high consumers products with luxury. And this concept goes directly in this direction.There are 4 different versions: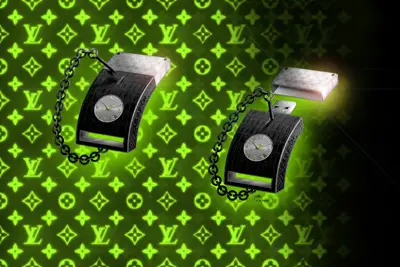 – White gold and LV logos with digital clock, yellow diamond on white gold key.
– White gold,ostrich leather, yellow gold chain and key, blue saphir diamond.
– White gold satin polished finition, white gold chain and key, pink saphir diamond.
– White gold, black alligator leather, black PVD treatment on white gold (chemical pulverize on it), mechanical clock that you can arm behind the USBijou, and a green saphir diamond.
All USbijoux have 40Gb memories.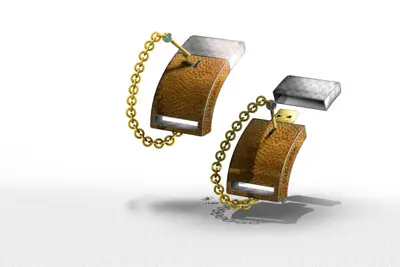 Designer : Fred de Garilhe
*Some of our stories include affiliate links. If you buy something through one of these links, we may earn an affiliate commission.