The idea of new prosthetic started from people's perception of prosthetic legs; both the amputees and "spectators: which is a sad reality but true". Prosthetic has been developed based on the understanding of body anatomy and movement, but since it neglects the lifestyle, satisfaction, or personality of the amputee, this vital device for human activity still remains in a stage of "a landing gear", or sometimes C3PO or Robo-cop.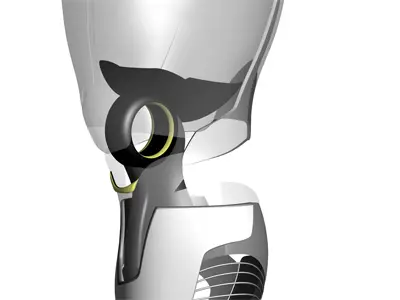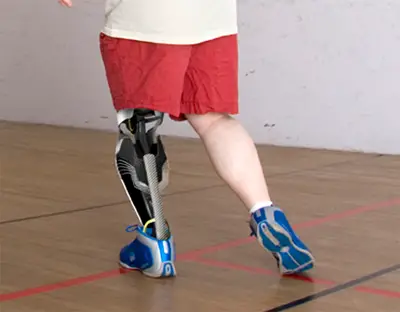 The social acceptance is based on how much the prosthetic resembles human leg, but there hasn't been any active movement to bring prosthetic leg from a utilitarian gear to a highly fashionable accessory that reflects the amputee's taste, possibly a prosthetic that he/she want to show off, and don't have to bear with people looking at them pathetically anymore.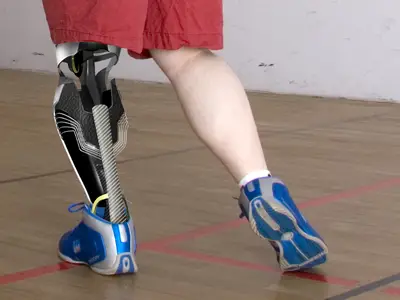 The demand of prosthetic leg could go higher due to accidents, wars, and mostly, aggressive increase of type 2 Child diabetes, which is unfortunate but opens more possibilities to enable personalized mass manufacturing. Therefore, this prosthetic concept is designed around the 3D scanned data of the real person's leg; Once the real leg is scanned, the data can be modified according to the condition of the limb, which makes the prosthetic "my leg".Tag Heuer, co-brand company of this prosthetic design which has sporty, bold but elegant high-end products, has a long history of preciseness and accuracy, and has been a great sponsor for various sports activities. The design follows how we see a watch; usually hidden behind the sleeves but reveals and shines occasionally when he/she moves. This prosthetic Tag Heuer's bold taste, but still hides the complex detail mechanism.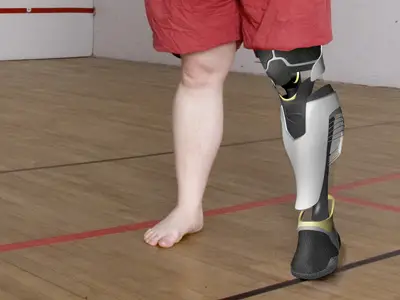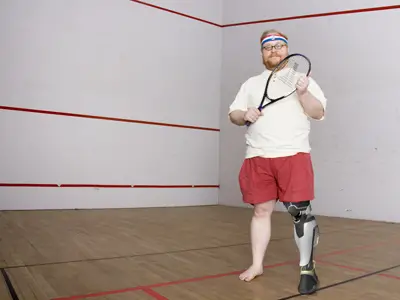 Designer : Koo Ho Shin
*Some of our stories include affiliate links. If you buy something through one of these links, we may earn an affiliate commission.