Modern technology and retro design have been merged to create Azio Industry Luxury Vintage Keyboard. This gorgeous device features vintage typewriter mechanical keyboard, combined with metal alloy, genuine leather, and backlit keycaps. It looks and feels like the good ol' typewriter, the top plate is made from leather, framed with a zinc aluminum alloy, which even though it is corrosion free, but through time and use, it would have weathering marks, adding more characters to the overall look. Just like those classic typewriters, the key switches are pretty clicky. The LED in the center makes this keyboard looks pretty cool for nighttime illumination.
There are three color options where each one is also available in wired USB or wireless Bluetooth. The natural materials are used to create higher quality build, it also brings back nostalgia of vintage goods where you can feel and sense physical touch, a specific tangibility that you can feel and connect with.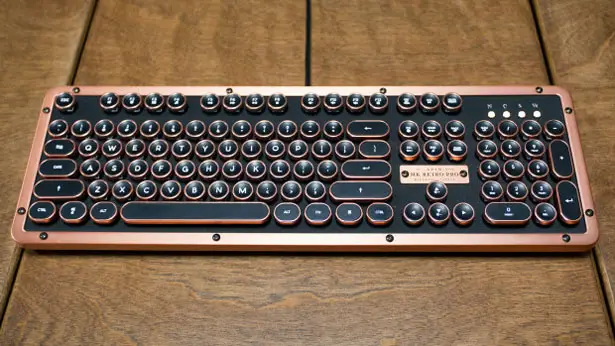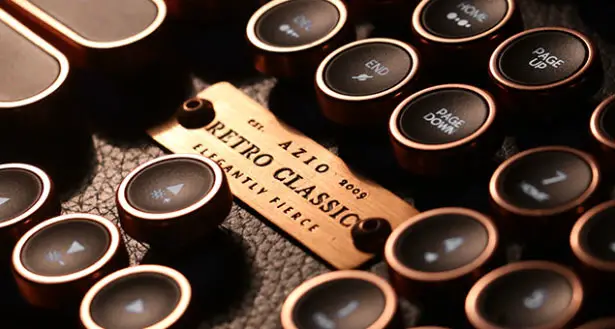 After going through countless different materials, Azio Corp's design team decided to use genuine leather for the top plate, because leather has always been associated with luxury customized goods and exclusiveness. It represents good craftsmanship and a unique charm, while the keyboard frame is forged with zinc aluminum alloy, polished and plated in a black chrome or satin copper. The use of hex bolts add industrial vintage touch to the keyboard. Each Azio Industry Luxury Vintage Keyboard is completed with a custom logo plaque made of premium grade brushed anodized aluminum.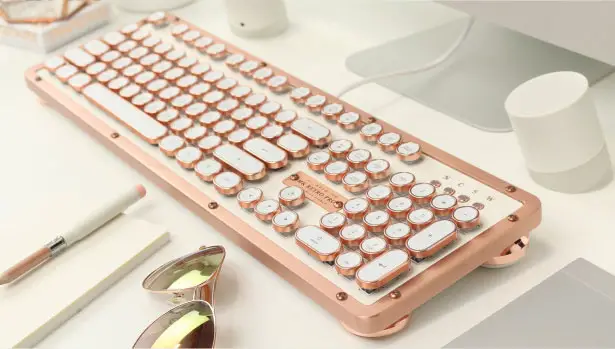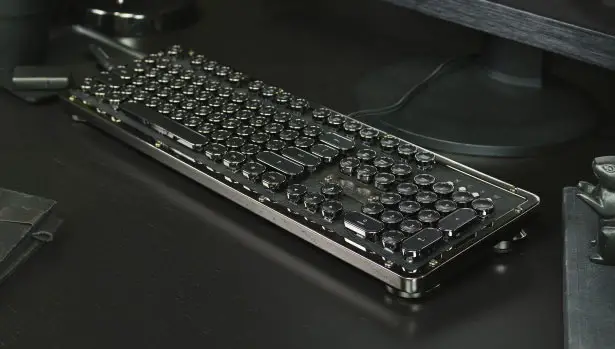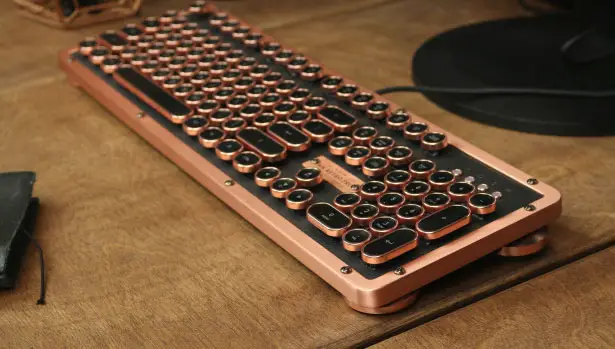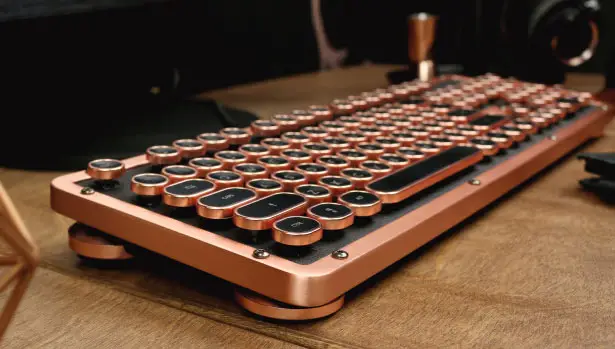 *Some of our stories include affiliate links. If you buy something through one of these links, we may earn an affiliate commission.