After spending a lot of time reading the forums about hydroplane pilots, Max Zhivov found out that there's lack of mobile water parking for planes. Keeping this in mind, he started to design HydroHouse, a combination of a houseboat, a wharf for boats, a garage, and water parking for a hydroplane. The pilot would be able to locate their HydroHouse in any water area. Made from prefabricated modules, it would be very easy to transport this house, it requires only two trucks. The architecture style of the house offers industrial features.
HydroHouse features kitchen with living room, two guest bedrooms, master bedroom, bathroom with WC and garage part. The total area for the house is 76m2, the roof equipped with solar panels that cover 65m2 area. Powered by two electric engines, this floating house is perfect for Hydroplane pilot to go home and park their plane next to the house.
Designer : Max Zhivov
Hydroplane Illustration : Alexander Shapin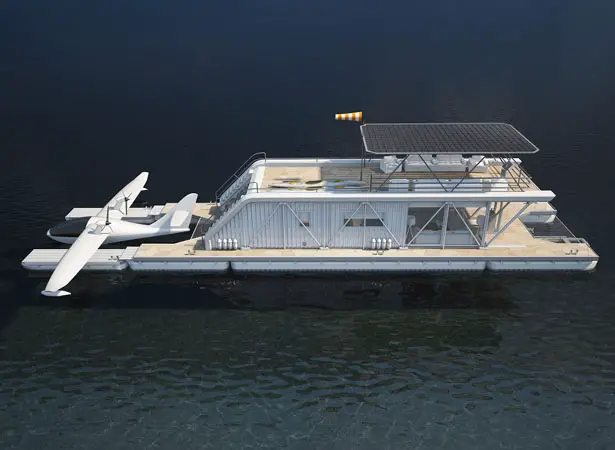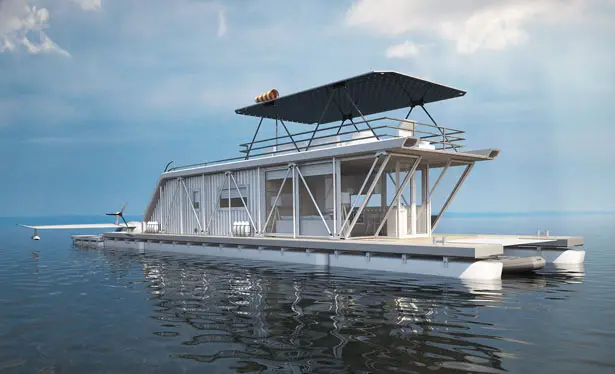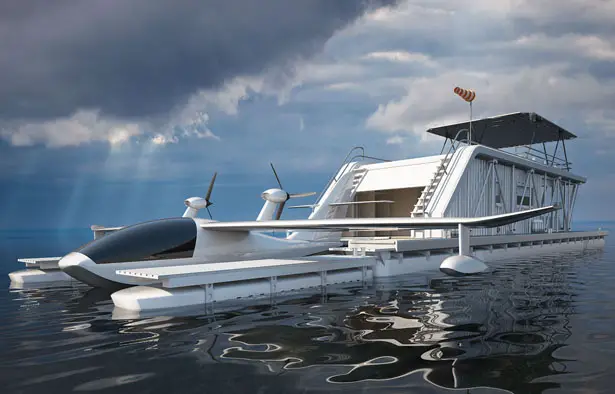 More images of HydroHouse for a Pilot of Hydroplane: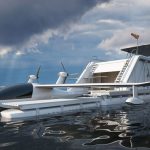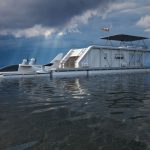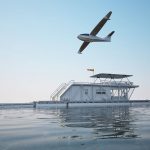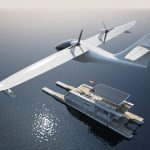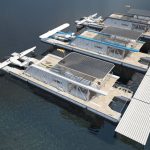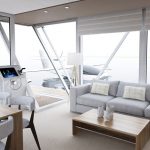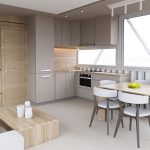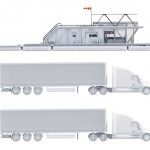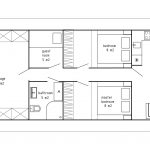 *Some of our stories include affiliate links. If you buy something through one of these links, we may earn an affiliate commission.