Planned to be built next to 30 St Mary Axe, The Tulip design proposal has been submitted to the City of London Corporation on November 13, 2018. This futuristic building by Foster + Partners would be the new public cultural and tourist attraction that enhances The Gherkin, one of London's most recognizable buildings. The Tulip wants to offer state-of-the-art cultural and educational resource for Londoners and also tourists. Since the turn of Millennium, London's skyline has matured with new high-rise buildings, this progress reflects London's growth as a global financial hub.
City of London Corporation has been driving proposals to make the Square Mile even more interesting by creating a Culture Mile with world-class tourist facilities. The Tulip is a proposal of futuristic 305.3 meter high visitor attraction that reflects a desire to build public engagement within the city.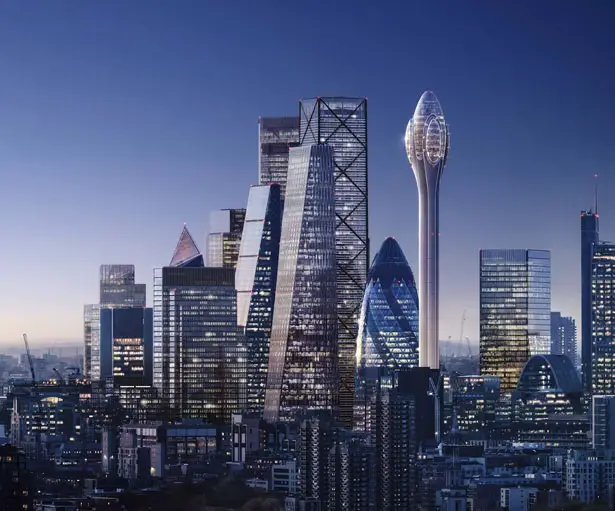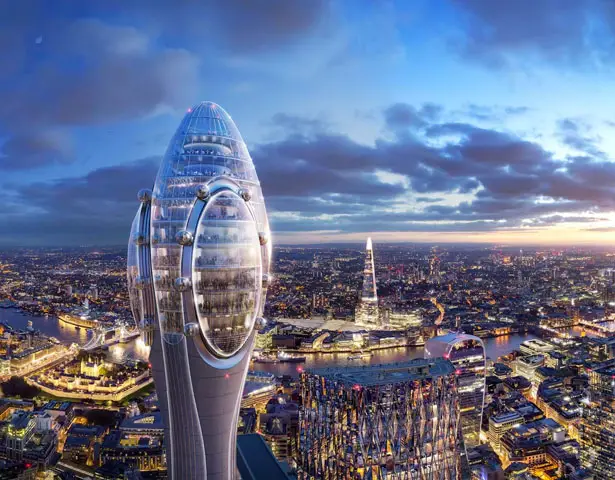 Designed and proposed by J. Safra Group and Foster + Partners, The Tulip features nature-inspired form that would become a classroom in the sky. The main key would be education facility at the top of The Tulip. It offers 20,000 free places per year for London's state school children. The educational resource will be provided by J. Safra Group, it'll deliver national curriculum topics through innovative tools that bring to life the city's history.
The Tulip provides an unparalleled vantage point to view the city of London, there are viewing galleries that offer visitors an engaging experience through sky bridges, internal glass slides, and gondola pod rides on building's façade. To complement the experience, there will be a sky bar and restaurants where visitors can also enjoy 360-degree views of the city.
Featuring soft bud-like form, The Tulip has minimal building footprint that reflects its reduced resource use. It uses high performance glass with optimized building systems to reduce its energy consumption. Heating and cooling system is provided by zero combustion technology while integrating photovoltaic cells to generate energy on site.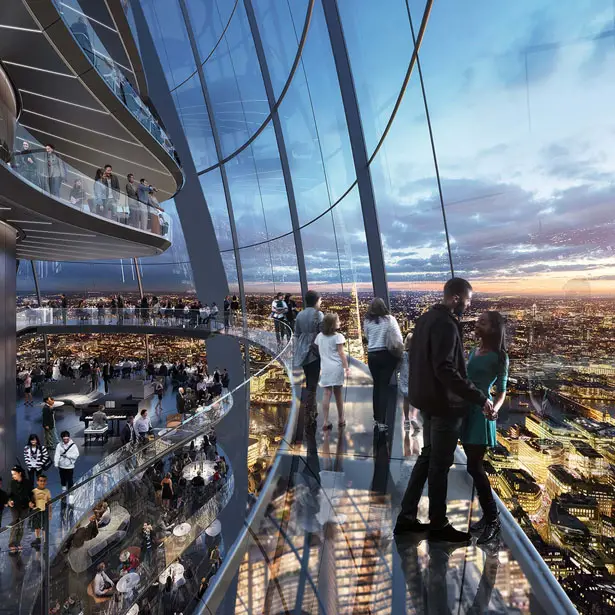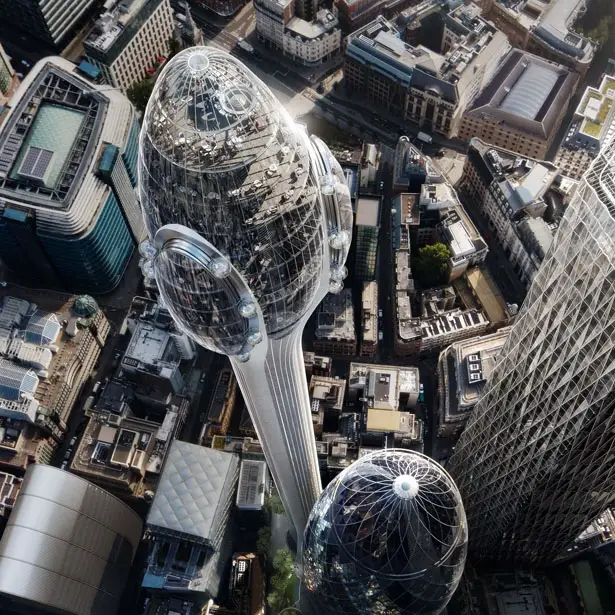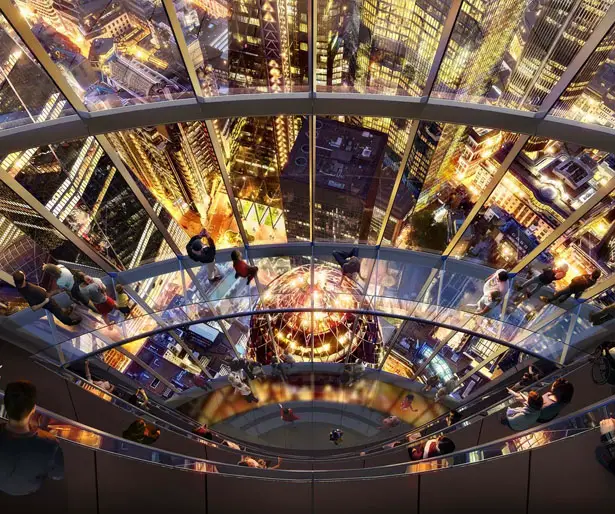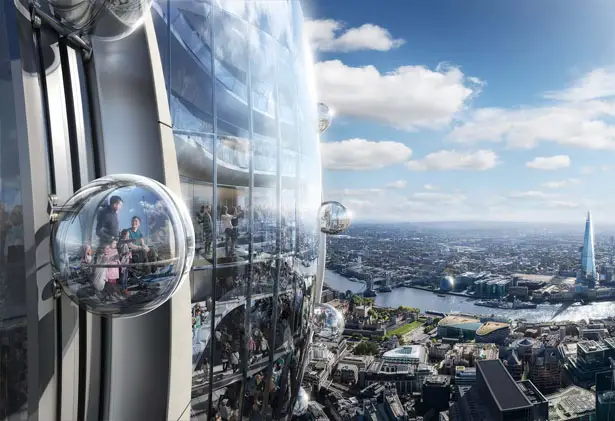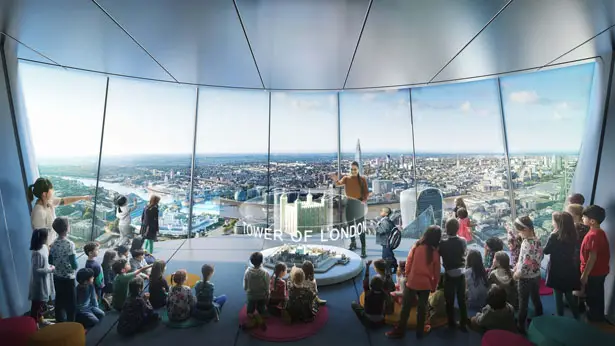 *Some of our stories include affiliate links. If you buy something through one of these links, we may earn an affiliate commission.