Pierre Terblanche is the project leader behind this awesome BST HyperTEK Electric Motorcycle. Just in case you've never heard of him, this is the person that's responsible for several iconic motorcycles, he was once the Director of Design for Ducati. BST and Terblanche share the same vision to build an iconic electric motorcycle with excellent performance without sacrificing its beautiful futuristic style.
Applying only purest intentions to generate purest of thoughts, it's possible to create ultimate masterpiece. Starting from scratch, brainstorming into endless possibilities of what the future can offer, BST HyperTEK Electric Motorcycle was born out of the desire to design artistic motorcycle to perfection.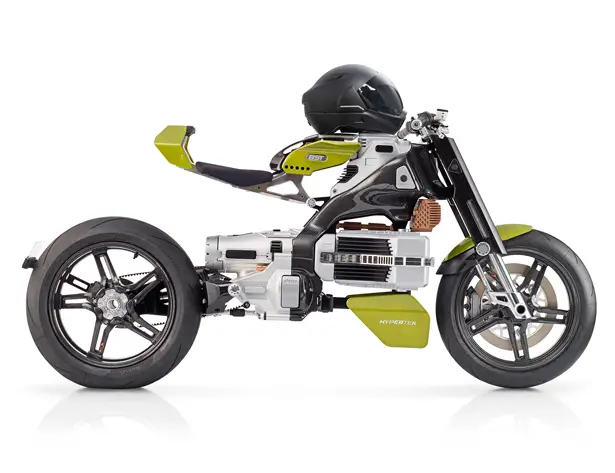 BST HyperTEK Electric Motorcycle is the result of union between vision of the Master designer and the skill set of the Master craftsman. Featuring "high power density" radial flux motor with 80kw and 120nm of torque, this futuristic motorcycle offers not just beautiful visual presentation but also awesome performance. All electro-mechanical parts are housed into a compact and sleek body.
Strive for the better, BST promises you to deliver this motorcycle in limited numbers where each unit will be hand-built using best materials and technology, of course, including passion of the human touch.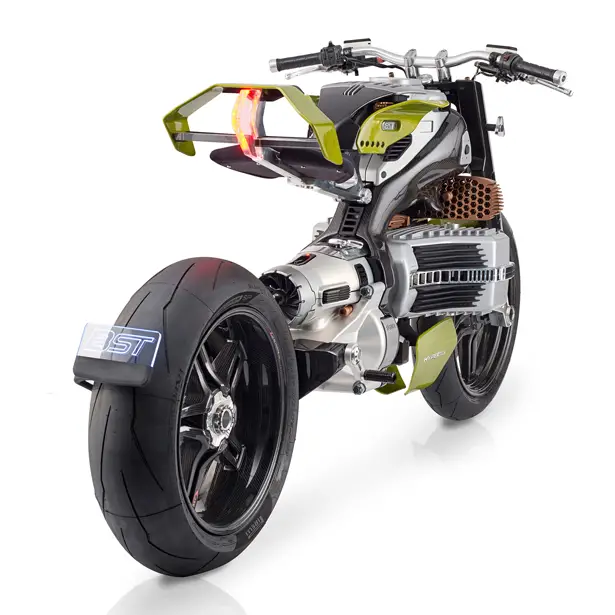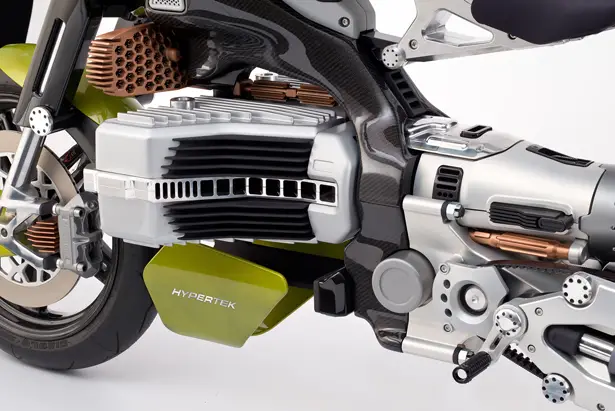 More images of BST HyperTEK Electric Motorcycle: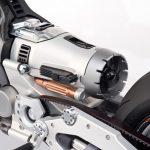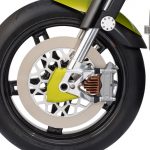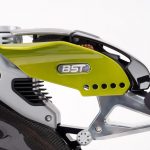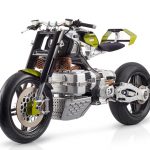 Technical Specification
Motor: DHX Hawk water-cooled PMS motor
Power: 80kw
Torque: 120nm
Charge: DC/DC quick charge 30min
Distance: 300 km
Clutch: Non slipper/regen clutch
Wheelbase: 1480mm
Wheels: BST Carbon Fiber 17 inch
Wheel travel: Front 130mm – Rear 140mm
Tires: Front 120/55-17 – Rear 180/60-17
Seat Height : 790/800/820mm adjustable
Weight: 205kg
Frame: Carbon fiber monocoque
Front fork: Carbon fiber integrated structure with down tubes and triple clamps in one piece
Single front disc brake: 330mm aluminum ceramic-infused ventilated disc brake
Rear brake: Combination aluminum sprocket/disc brake (aluminum ceramic-infused ventilated)
Instrumentation integrated in Heads Up Display helmet by Cross of Japan
Burnouts and wheelies standard features with Wheelie & Traction Control
Sound: Built-in sound generator
Bike will idle when switched on
Rider can rev when using clutch
Cruise Control & Hill Stop feature
*Some of our stories include affiliate links. If you buy something through one of these links, we may earn an affiliate commission.