Honda has envisioned Highway Patrol Vehicle for 2025 with its latest concept Honda CHP Drone Squad as response to LA AUTO Design challenge. It's a futuristic vehicle system with advanced technology for 2025 to work efficiently and effortlessly through out harsh environment of California highways. It's been carefully designed so that the highway doesn't have to build new infrastructure.
Honda CHP Drone Squad consists of a 2 vehicle system: Auto-Drone and Moto-Drones. Auto-Drone can be operated as a manned or un-manned mission control vehicle, it deploys Moto-Drones, un-manned motorcycles which can be used for wide variety response or rescue missions.
Designers : Jason Wilbur, Eddie Birtulescu and Raj Rihal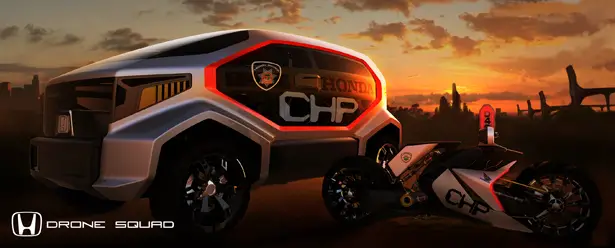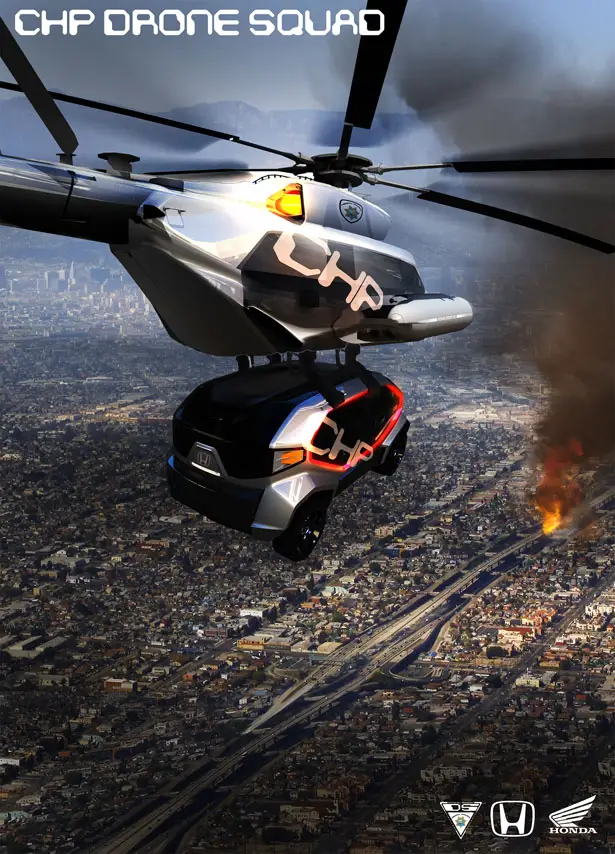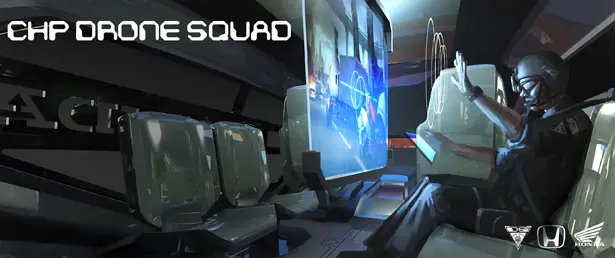 *Some of our stories include affiliate links. If you buy something through one of these links, we may earn an affiliate commission.