As a multipurpose concept cooker Chefbox incorporates a pressure cooker and a pizza oven in one device. As a smart pressure cooker, Chefbox promises to generate high-temperature and high-pressure gasses to help you bake your pizza. The hybrid heating system allows it to bake a perfect pizza every single time, it is evenly heated while retaining its moisture in the bread portion for juicer product.
Having multiple stoves and ovens is inconvenient, no? It can cost you a lot of money as well as space. It's a good thing that nowadays we can easily find multifunctional stoves on the market without sacrificing its main function.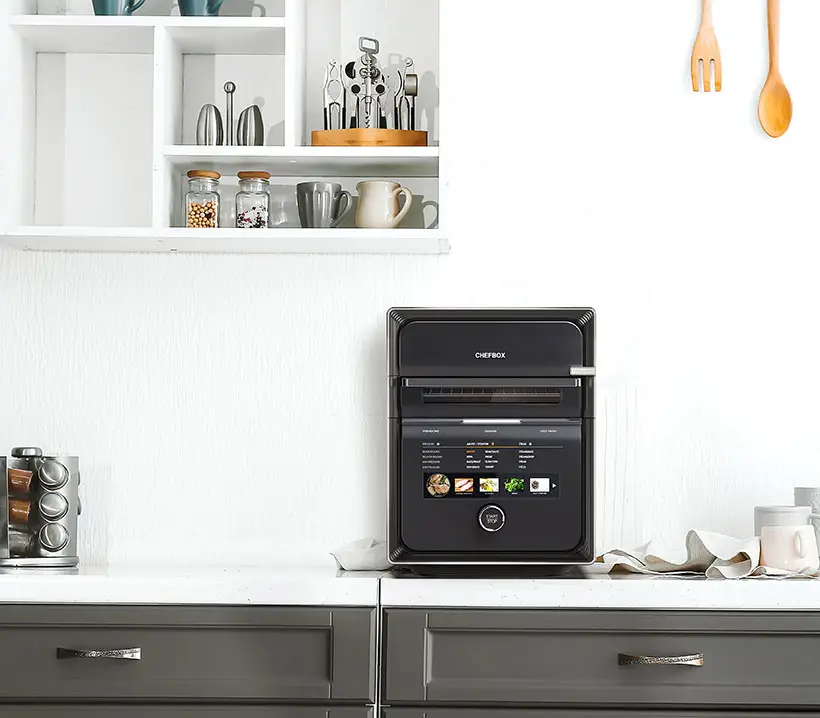 Chefbox concept is designed to replace multiple cooking appliances and aimed at young people who live in small spaces. There's a large knob that you can use to control multiple features that you can confirm via its integrated OLED display. ChenChen Fan, a New York based product designer, says that Chefbox also comes with an app that allows user to give step-by-step instructions for hundreds of recipes that require steam cooker, air fryer, pressure cooker, and oven. Chefbox can handle them all, it's a compact cooking appliance that provides user with a simple yet satisfying lifestyle.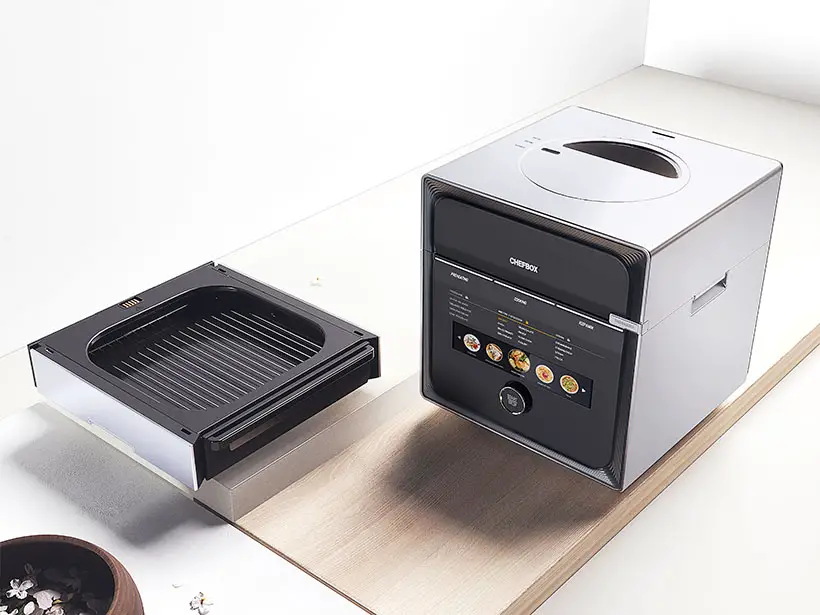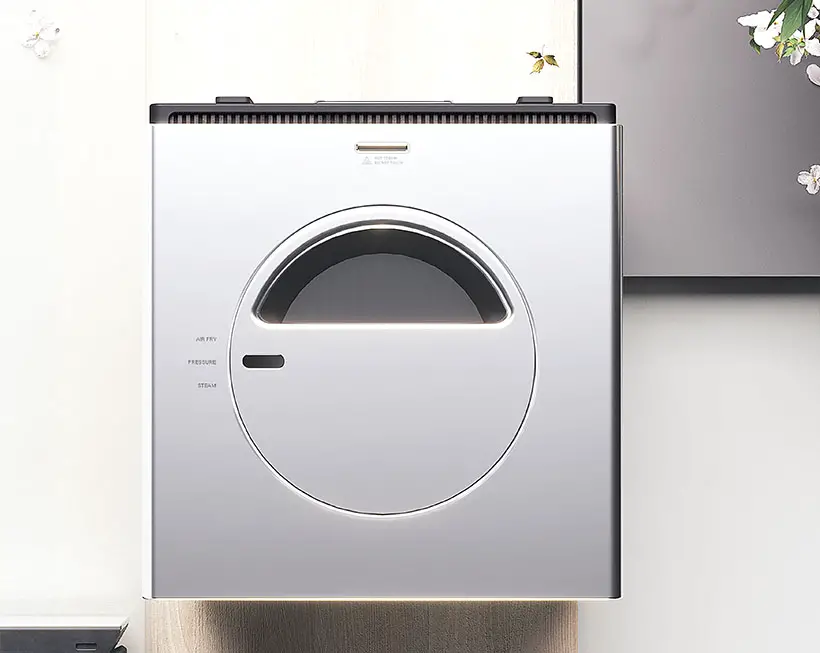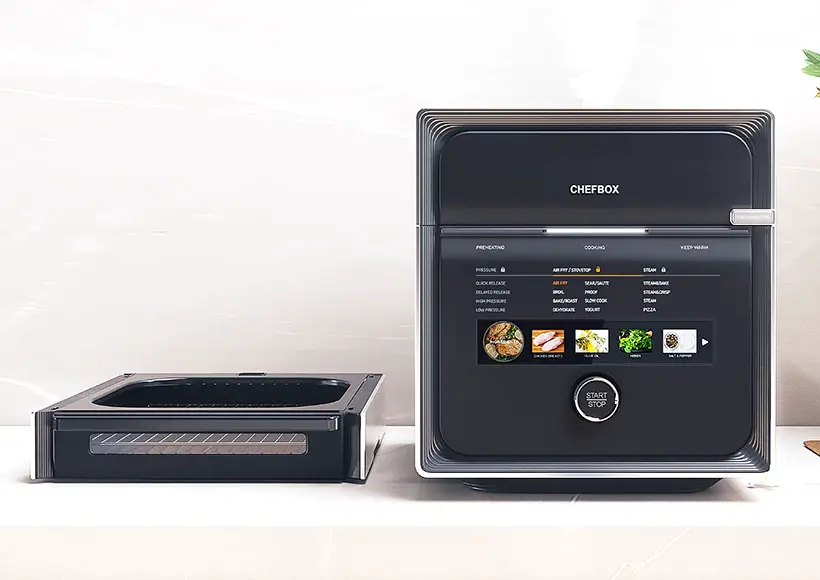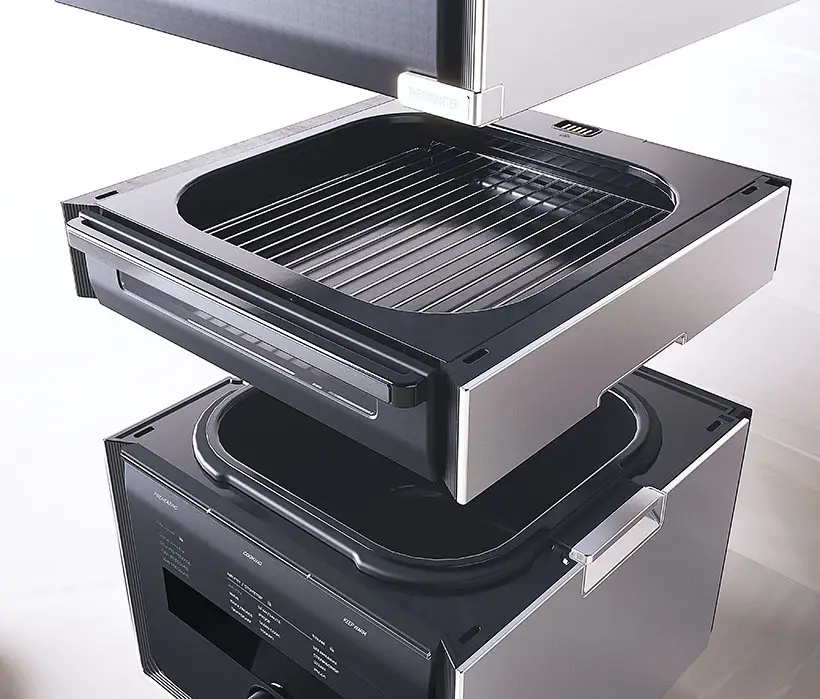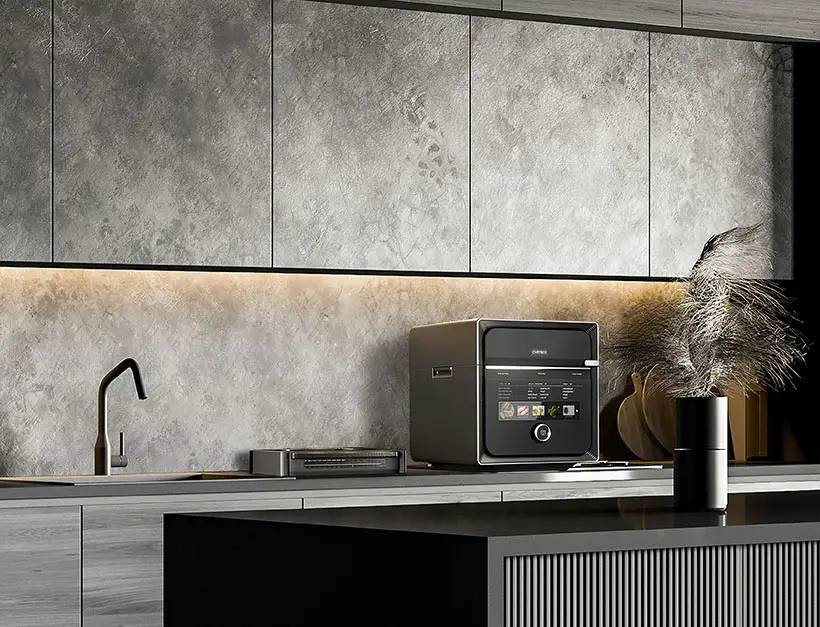 *Some of our stories include affiliate links. If you buy something through one of these links, we may earn an affiliate commission.