Buick Electra Concept Car has made its global premiere in Shanghai, it's an all-electric crossover that gives you a glimpse of Buick's future vision for intelligent electric future. Electra demonstrates Buick's innovative thinking and intelligent mobility have reached the next level, it is believed that aesthetics and technology reflected from this concept will help reset customer's expectations from all previous Buick concepts.
By adopting new "potential energy" design language, Buick Electra features clean and bold styling with seamless integrated technology. It promises a new generation electric propulsion system with advanced Ultium battery, along with other intelligent driving technologies, thus showing off Buick's evolution and strong desire toward the future or personal mobility. The body design features athletic look of four-seat crossover with Gran Turismo aesthetics, it adopts a pure design philosophy with minimalist styling, spacious glass interior pod where glass canopy extends from the front of the hood to the rear. The overall look was inspired by a space capsule.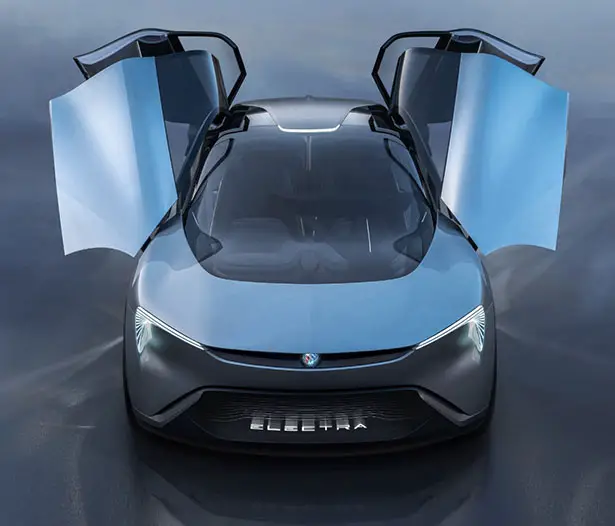 The design of Buick Electra Concept Car is characterized by sculptural surface front, sides, all the way to its wheels and lamps. It looks like an arrow being released, so elegant, so powerful, this shape is also supported by gradient light silver exterior tone in the front and then progressively transitions to dark silver in back. The 23-inch wheels help to optimize the design and enhance its aerodynamics, it also contribute to Electra's futuristic look.
That butterfly wing doors support facial recognition, they provide a robust opening for convenient access. There's a hidden floating skateboard, which is integrated with the stoplight under the rear bumper, it helps to expand user's personal mobility options.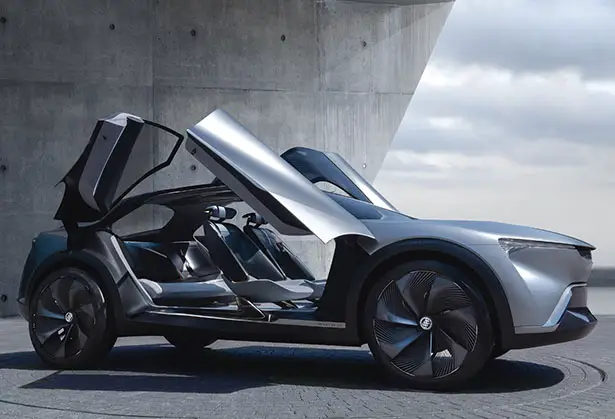 The interior features space-ship like cradle, there's no traditional instrument panel. This four-seat interior uses large curved display as a central feature, it takes full advantage of all-new electric vehicle architecture developed by GM. It is equipped with retractable wheel, suspended seats, all-new light-weighted armature structure. Of course, it comes with next generation of Buick's intelligent AI Voice Assistant.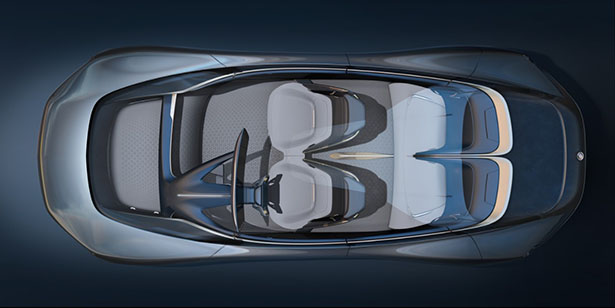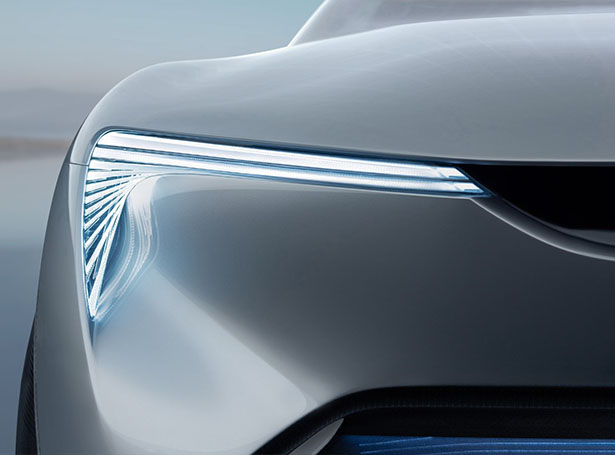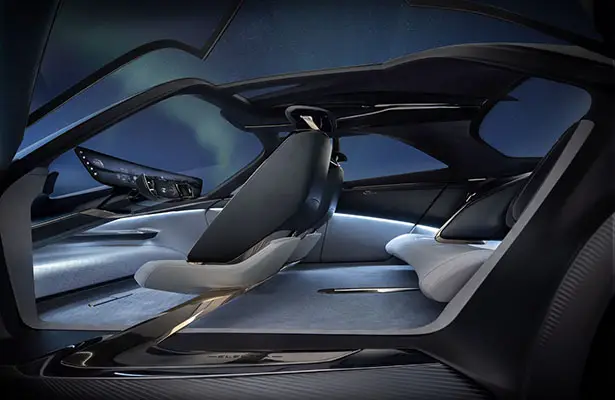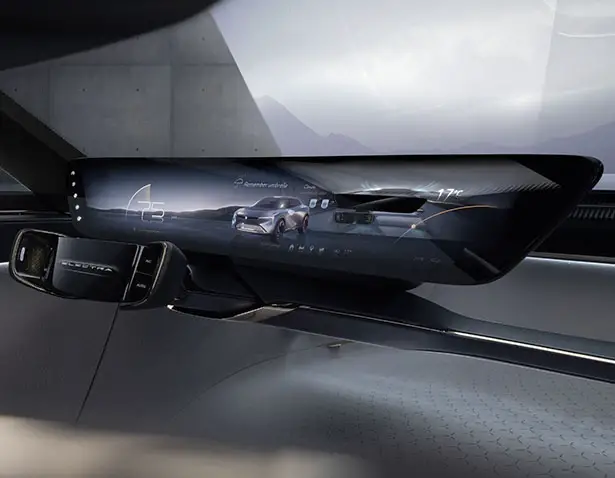 *Some of our stories include affiliate links. If you buy something through one of these links, we may earn an affiliate commission.