Oil spills always creates problems all over the world, the impact on the ecosystem area could be severe. BIO-CLEANER is a device with unique mechanism that prevents deterioration of our ocean environment from these issues. It functions as oil biodegradation, biosensor, and acoustic wave.
The features of BIO-CLEANER are analyzed as follows:
1. First, the oil spills are inhaled into the bacteria tank, and then utilize the bacteria to break down the pollutants. This process can prevent the ocean from lacking of oxygen which would not cause the secondary pollution.
2. The installed biosensor helps instantly detect and track the pollutants, which reduce cleaning time and manpower depletion. Therefore, it will be able to prevent the pollution from spreading.
3. During cleaning process, the acoustic wave device is used to expel the animals from the pollutants. This can achieve the goal of preventing a vicious cycle of marine food chain.
4. Utilize the H2O battery to convert seawater into the electric power for products.
5. With the GPS&LED, it will be easy for users to understand the cleaning progress and the best time to take BIO-CLEANER back.
Protecting the sea is made more efficient and easier than ever with this eco-friendly and innovative design.
Designer : Hsiang-Han Hsu and Yih-Wenn Luo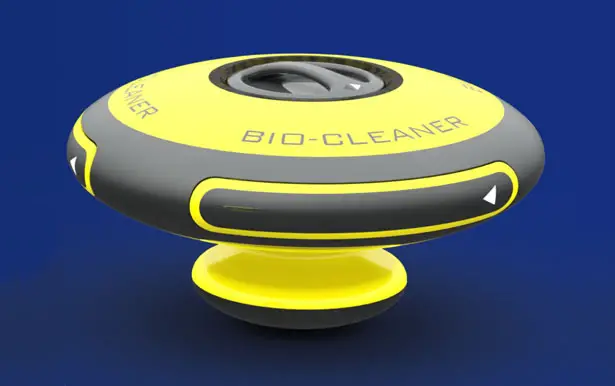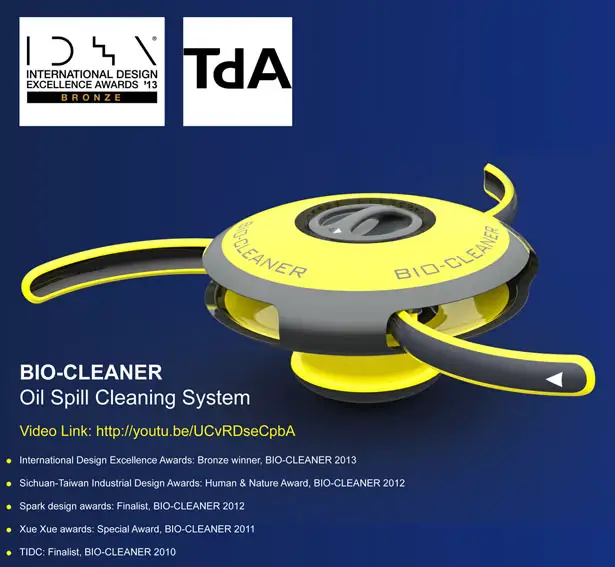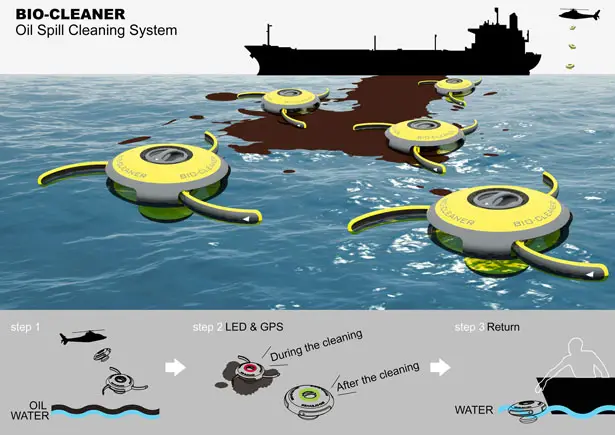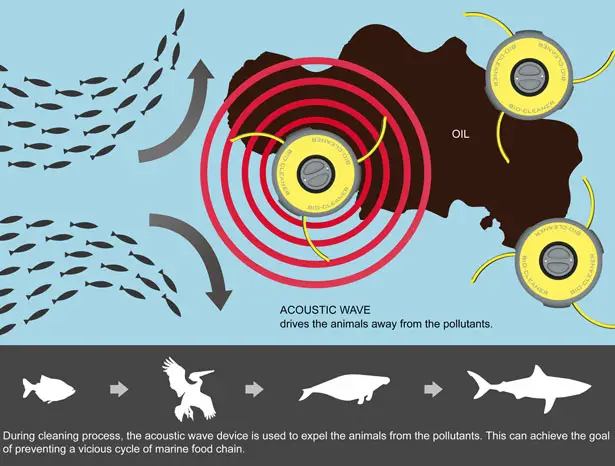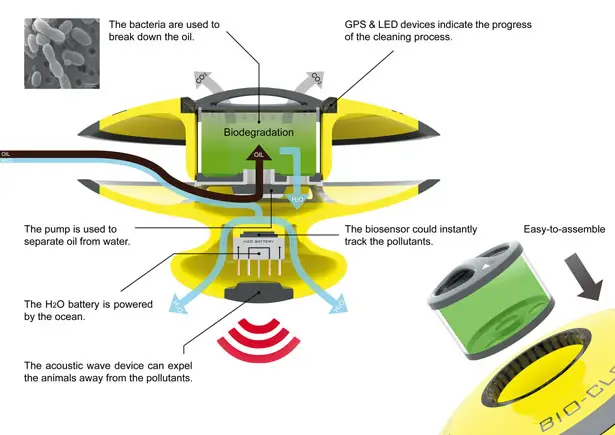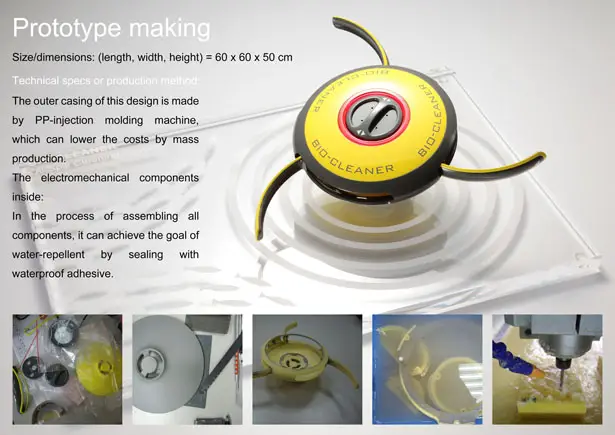 *Some of our stories include affiliate links. If you buy something through one of these links, we may earn an affiliate commission.