Developed with one goal only, AIR Helmet provides safer and more comfortable travel. Yes, the new world is not ideal, but we have to consider following new normal standards to be safe, not just for ourselves, but also for our family and other people. When it comes to our health and safety, nothing is too extreme, and when it comes to air travel, comfort is king.
AIR helmet has been developed for everyday use, therefore it is designed from scratch to make sure it provides not just better air to breathe but also ultimate comfort. It uses HEPA filters for both inlet air and outlet air, it's the same filters used by airline in their planes. HEPA is capable to filter 99.97% of particles as small as 0.03 microns, therefore, you can relax and assure that the air that you breathe inside this helmet is clean and safe.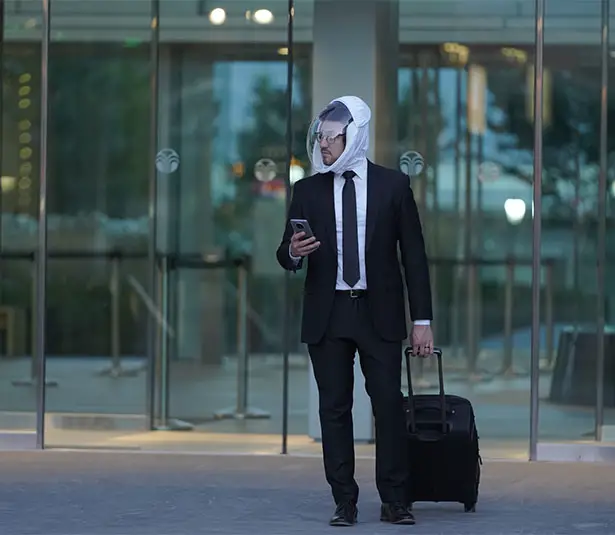 The main problem with face shield is the fogged shield from our breath. AIR by MicroClimate is equipped with patent pending ventilation, it features two high powered fans to pull air through HEPA filters in the mask, keeping the transparent shield fresh and fog free. The running fan noise levels don't exceed 37.5 decibels.
With seals around your neck instead of face, AIR Helmet provides better personal protection. That impermeable fabric forces all incoming and outgoing air flows through the filtration system. The clear acrylic visor aims to get us back to most basic forms of human connection, our expression. Btw, you can also wear glasses without any issues. The HEPA filters usually last from four to six weeks of regular use, the filter replacement system is currently under development. Using two lithium polymer battery with capacity of 28wh each (under the TSA's 100wh), the filtration system can last about five hours of continuous use.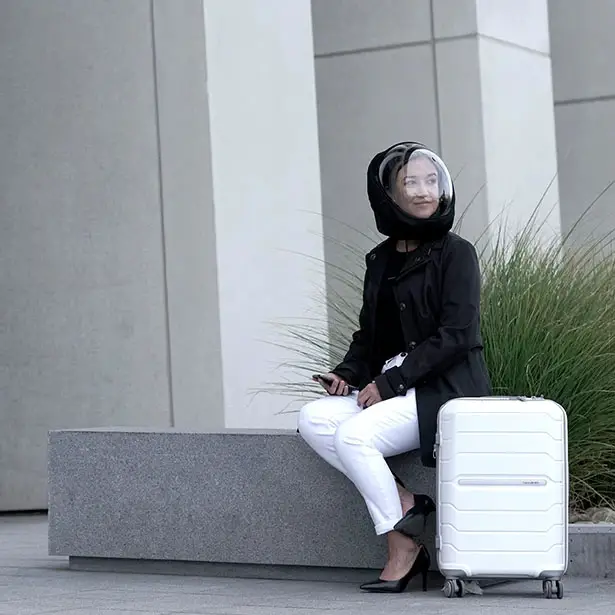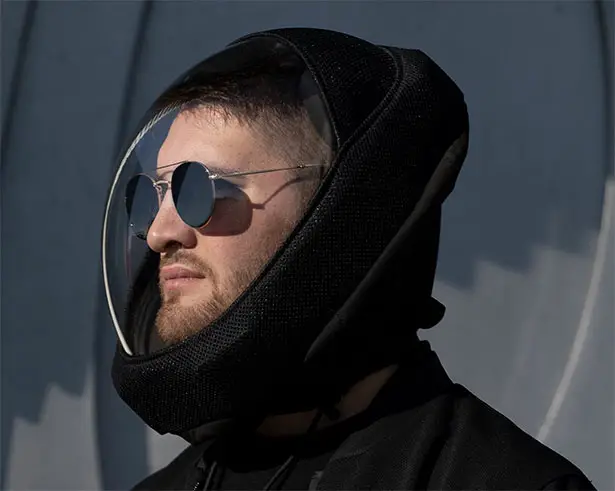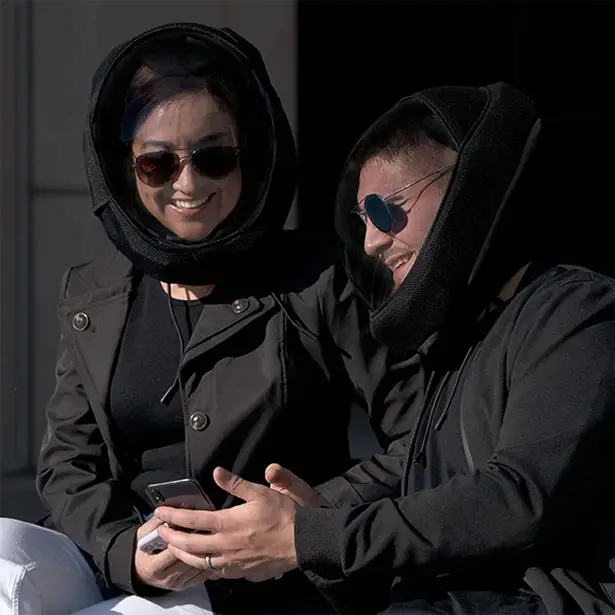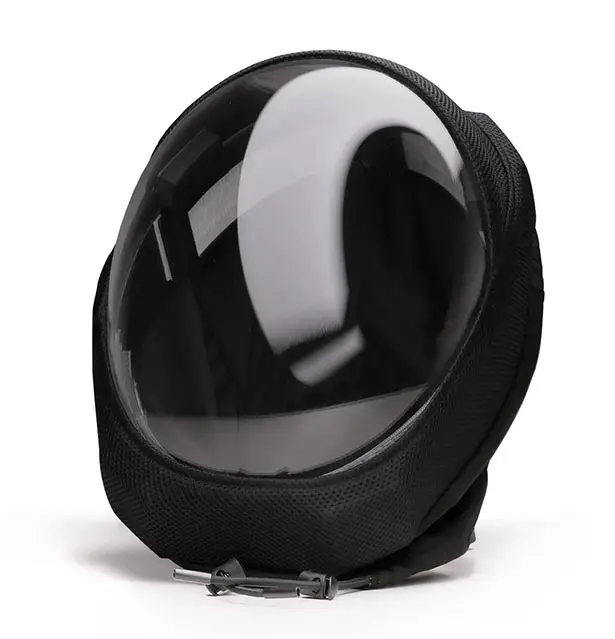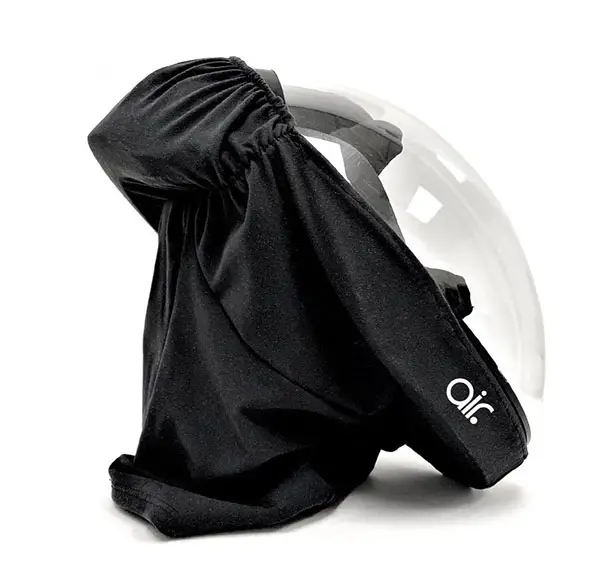 *Some of our stories include affiliate links. If you buy something through one of these links, we may earn an affiliate commission.