Kitchen Hub futuristic device aims to manage your food consumption properly. Based on United Nations, food waste is one of great challenges we face in 21th century. The main engine of this device lies within the apps, it's been designed to be user friendly, a helping hand, and a nice companion in your kitchen. The form is pretty subtle, these high tech elements are constructed inside a round shape and soft material.
Kitchen Hub functions as nutritional plate, food stock status, smart shopping, and recipes. The electronic plate splits into 4 sections: fruit, vegetable, grains, and protein. There are 2 smaller circles that you can use for dairy products and healthy oils, it will show you alimentation to fit your diet. Using this device, you can also check your whole family members nutritional status.
Designer : Francisco Barboza Grasa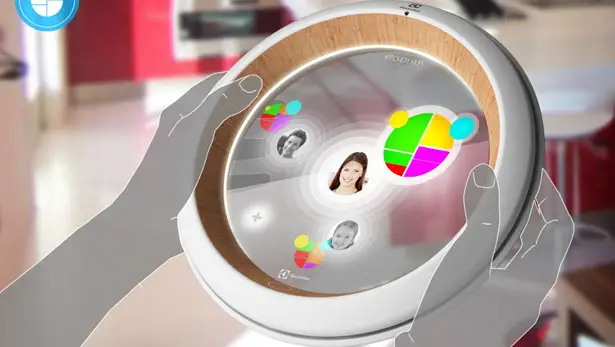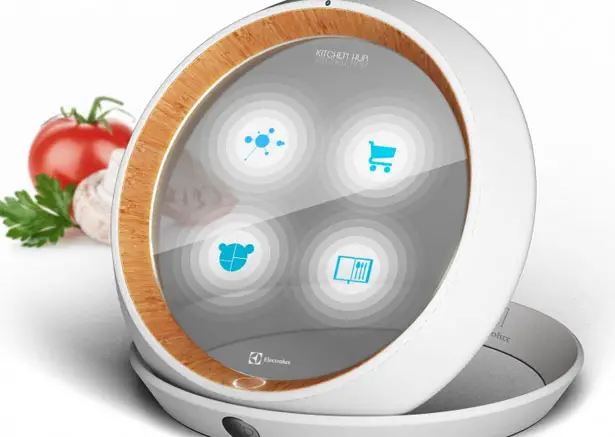 Checking your food stock status at home is easy, it'll show you everything in real time, the center of the circle is "Today" and each ring represents one day more in the coming 7 days. Different food has different color, when a circle is close to the center, it's an alarm that the food is closer to the expiration date. The size of the circle also represents the amount of items left.
Smart Shopping. You can shop online directly from your kitchen, it advises you to buy the things you need for a certain recipe or diet, in fact, you can also check your food status by connecting from different gadgets. Cooking with Kitchen Hub provides great experience, it will offer recipes based on your available ingredients, especially those food which close to the expiration to avoid food waste.
The smart stand ring allows you to place Kitchen Hub over your worktop, a nice and proper view angle. The ring has 4 buttons, each one for one function. All elements are washable, simply detach the handle and wash it to remove any fat, smoke, or liquids.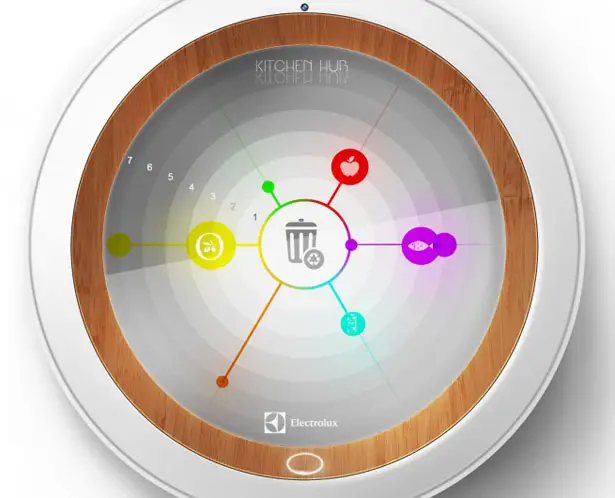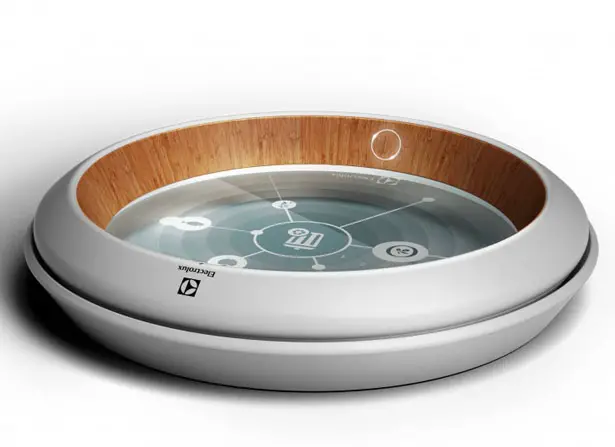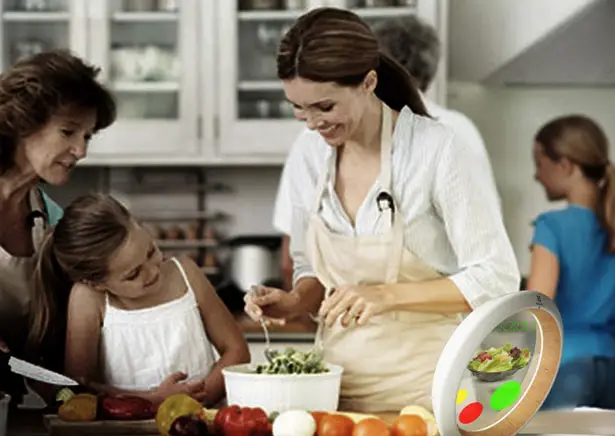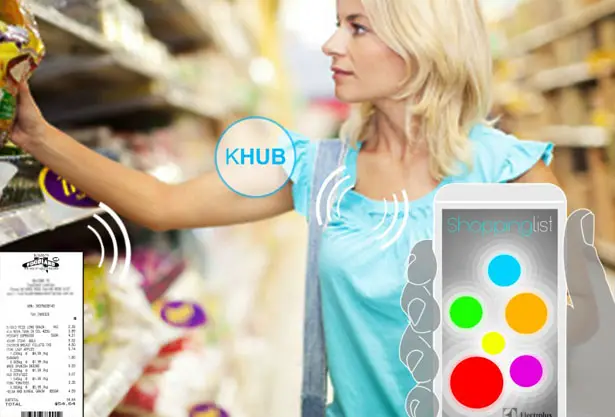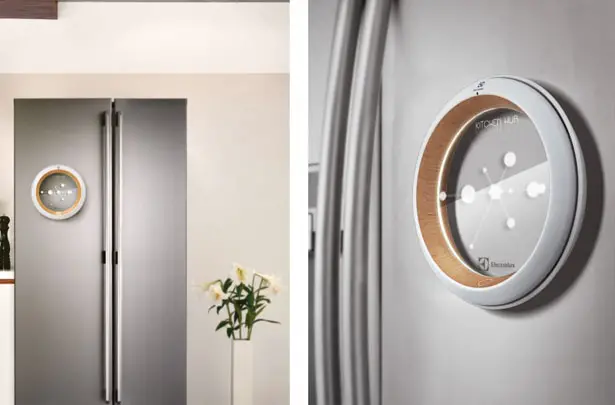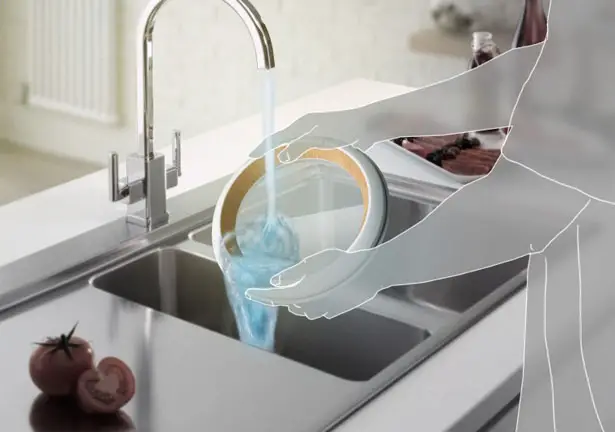 *Some of our stories include affiliate links. If you buy something through one of these links, we may earn an affiliate commission.