Military Ambulance is a specially designed ambulance for treatment and transportation of wounded in battlefields. The cylindrical structure in middle frame provides excellent adaption to field conditions and smooth environment for patients, moreover, rear housing has been designed to mitigate shaking. Disc shaped moveable stretcher system increases stability by consisting of litters with circular motion capability. Independently moving wheels of the vehicle creates the most suitable environment for the patients by decreasing shaking. Each of the independent wheels consist an electric motor and excited by diesel engines.
This ambulance is equipped with Photovoltaics system as an alternative energy supply for inner lighting, medical equipment, and air conditioner as well as the battery charging of drone. This ambulance also has a drone helicopter, equipped with thermal imaging system and robot arms, it can reach higher altitudes before the vehicle to spot wounded and enemy. Furthermore, it can carry medical equipment to field beforehand. The vehicle generally is covered by 3 to 10 times of Kevlar carbon fiber and skin depth can reach up to 3 cm at certain areas.
Designers : Tamer YÜKSEK, Kürsat Kemal Kul, and Mehmet Mehmetalioglu​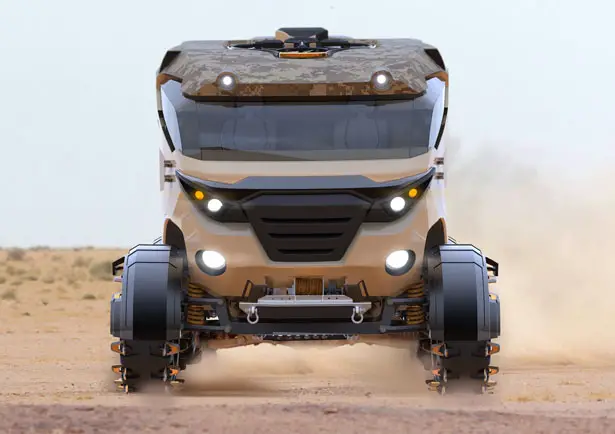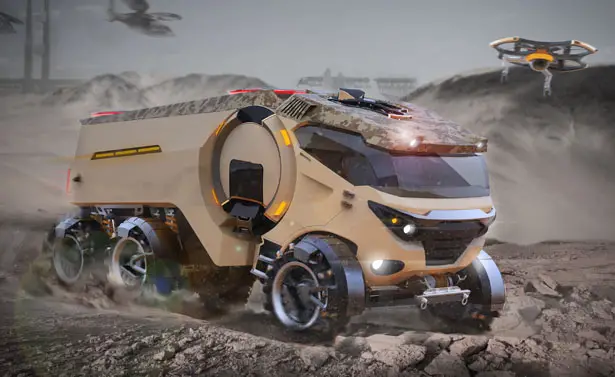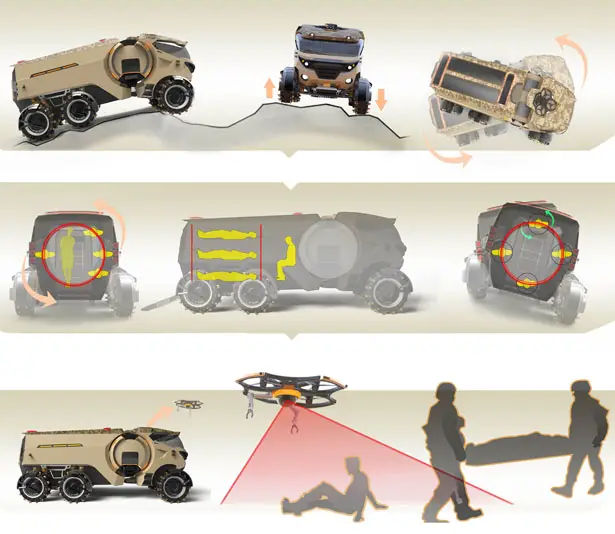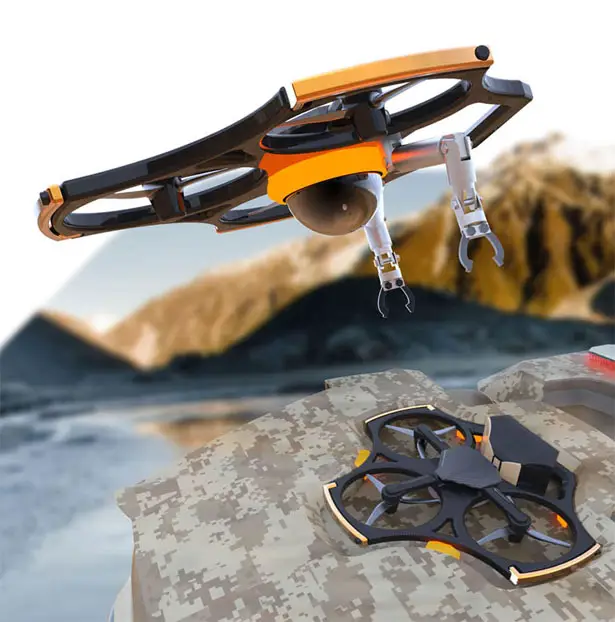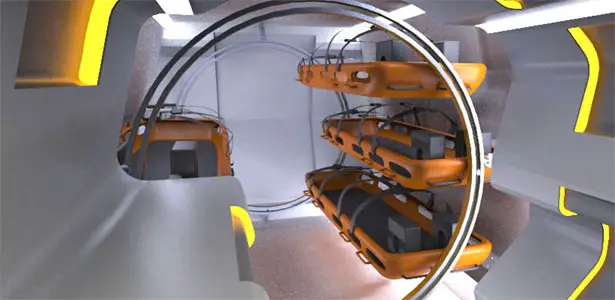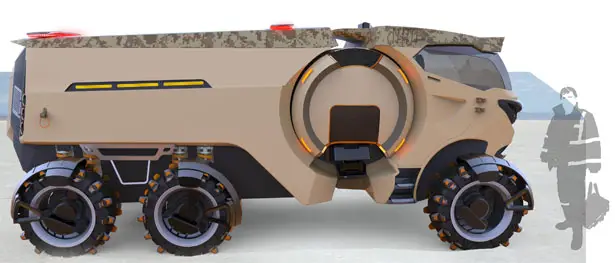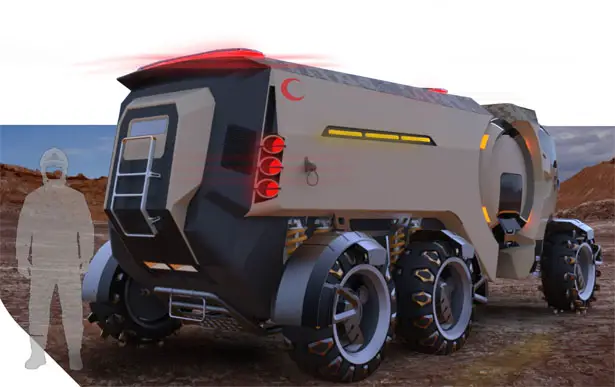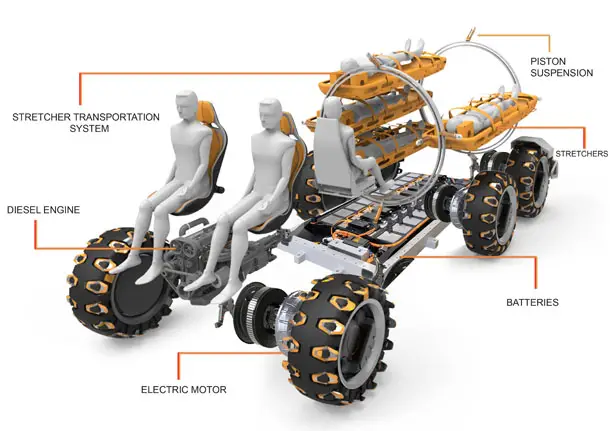 *Some of our stories include affiliate links. If you buy something through one of these links, we may earn an affiliate commission.