Having all the surprises in the world on the face, my friend yelled, "You are sacrificing the sleekness of your iPod touch with this big fat ugly cover? Are you out of your mind?!" I replied with a pleasant smile, "The sacrifice surely worth it".
Though most of you would react just same as my friend, Arkhippo iPod cover surely have some vital positive aspects that you would never want to ignore, unless you want to compromise with the safety and ease of use of your cherished iPod.
First of all, it gives me a secured feeling for my iPod, doesn't matter if my three years old kid is watching movie, playing games on it or even doing some throw and catch activities. Being bulky in size, Arkhippo gives me great comfort when doing some cooking and talking on the phone at the same time holding it to the ear with my neck. Playing games have become even more fun with this comfortable to grip cover which gives better control too.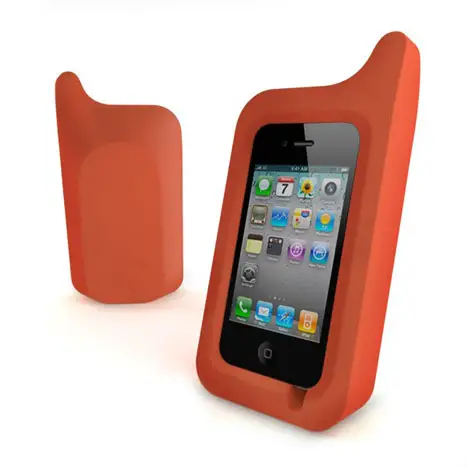 The bottom part contains the speaker and mic opening and volume can be adjusted through pushing on the case, another nice feature to make my friend convinced I guess. Flexible and durable EVA materials have been used to give the iPod cover a shape that can give stand alone position both vertically and horizontally.
My personal opinion about Arkhippo iPod cover is, it is made to be used at home only. I can't even think of taking my iPod out with this cover due to not being so pocket-friendly. But yeah it surely changed the way I was using my iPod before.
From : Ark [Buy it here for $24]
Tuvie has received this product from our 'Ask for A Review' feature, where we receive test unit/product sample for a review.
*Some of our stories include affiliate links. If you buy something through one of these links, we may earn an affiliate commission.