Many of the best ideas, songs and pieces of art of this world were thought while their developers and creators were just gaping and wondering. Many times those moments are accompanied with a drink that helps to find the inspiration. The designer David Jost combined creative thinking and drinking, the result is the Moire Coaster.
He created the Moire Coasters as self contained artworks that help to find ideas to those introspective drinkers. The hipnotic effect caused by the circular interlaced patterns in movement is beautiful. It also produce a sense of depth inside the coaster making it a nice gift and a excellent prop to start conversation or just leave your imagination fly.
From: Kikkerland [Buy it here $12]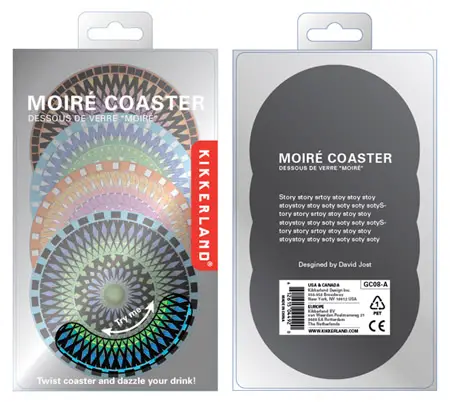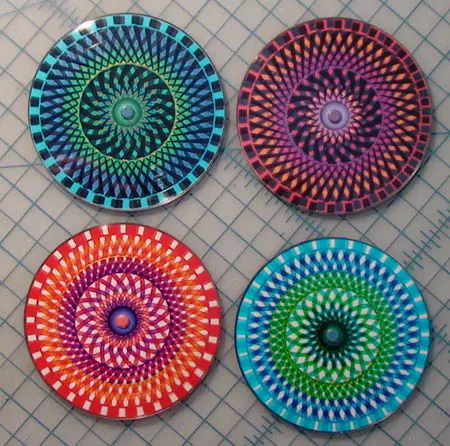 The top of the coasters is made of transparent polycarb, while the bottom is black ABS, both are injection molded, recyclable plastics. One part design is printed directly on the backside of the top plastic while the other par of the design is printed on an adhesive white paper stock glued to the bottom part. The bottom part has also 4 silicon pads to adhere the coasters to different surface.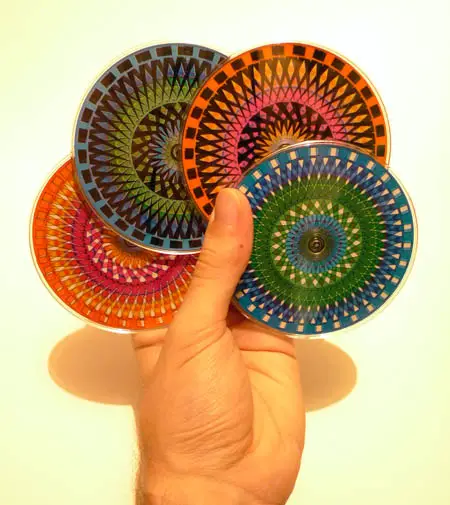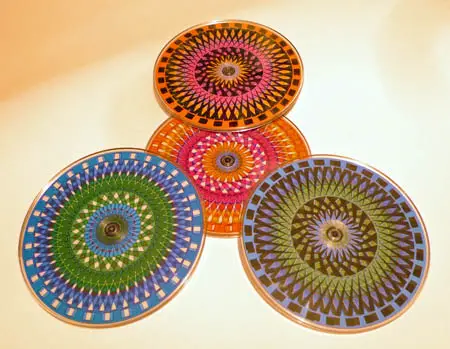 You can buy these creative Moire Coasters directly from the New York Design Studio Kikkerland for just $12 the set of four, or you can buy them from any of their numerous retailers.
The Pros
·Silicon pads allow to rotate the coasters and support them firmly on many surfaces.
·Simple but surprisingly addictive.
The Cons
·Heavy cups or glasses block the rotation.
·Tall glasses could fall if you rotate the coasters while using them.
·Letting liquids inside the coasters could make the rotation harder.
The Verdict
Well, they are relatively cheap, visually attractive, durable and even interactive, what else could you ask to a coaster? If you like to gape while drinking or eating these coasters are for you and if you look for those tiny details that make your meetings special I'm sure that your guests will notice them.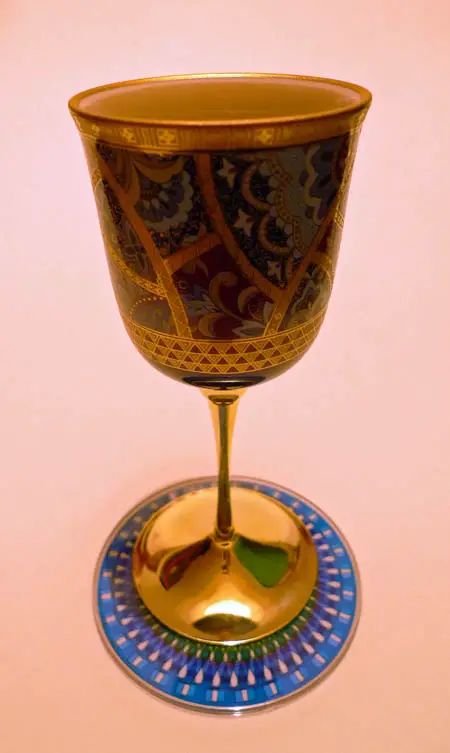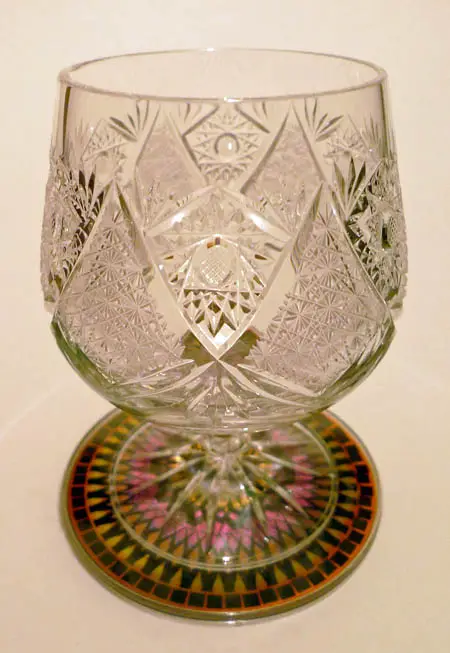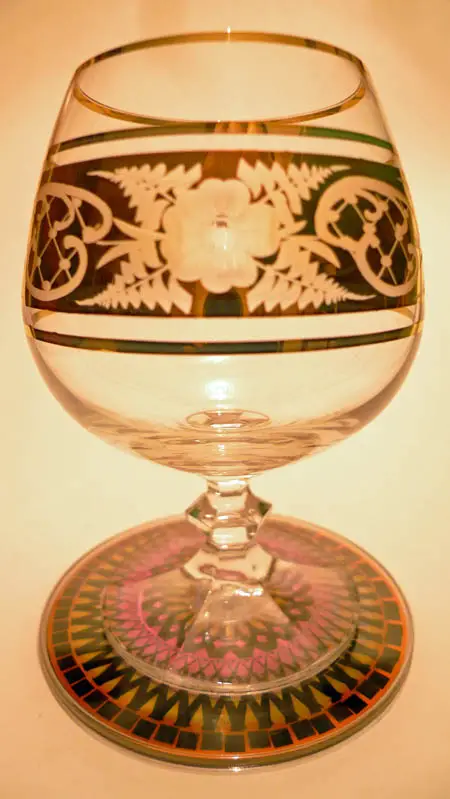 *Some of our stories include affiliate links. If you buy something through one of these links, we may earn an affiliate commission.