Winnergear has sent us a Montar Air Qi Wireless Charging Car Mount Holder for hands-on review. Made in Korea, this phone holder doesn't look like those cheap, flimsy holders, it feels pretty solid and durable, the weight is just nice. Designed especially for quick and easy charging, you can enjoy mess free charging in your car, no need for multiple charging cables thanks to the induction technology. This device would charge your phone as soon as you place it into the holder.
It comes with 3M adhesive that you can use to stick its round, standard suction cup base on any surface whether it's on the windshield or the dashboard. The patented suction cup system on the base can also help to keep this holder stick on less ideal surface. [Buy It Here]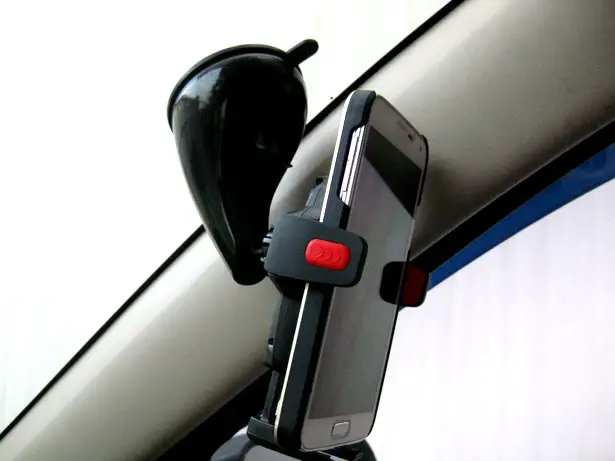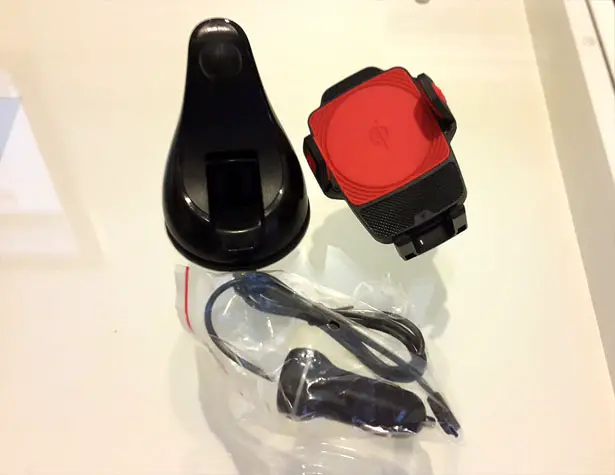 Each set consists of 3 components: the dock, holder, and micro USB cable. Connect the holder to the dock by turning the back knob counterclockwise (but don't pull the knob), then snap it onto the dock. Rotate the knob clockwise to tighten it.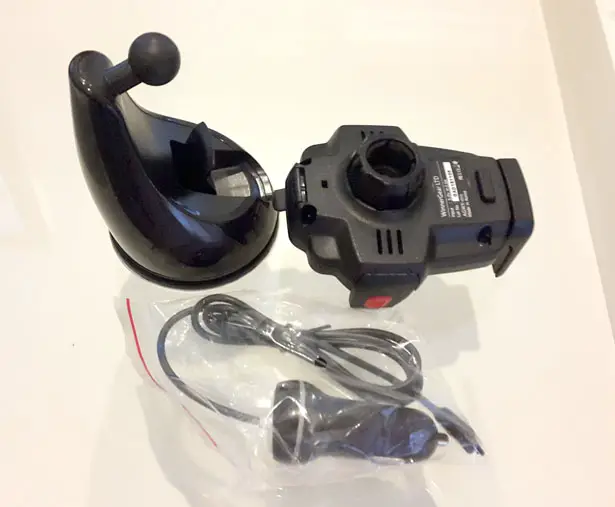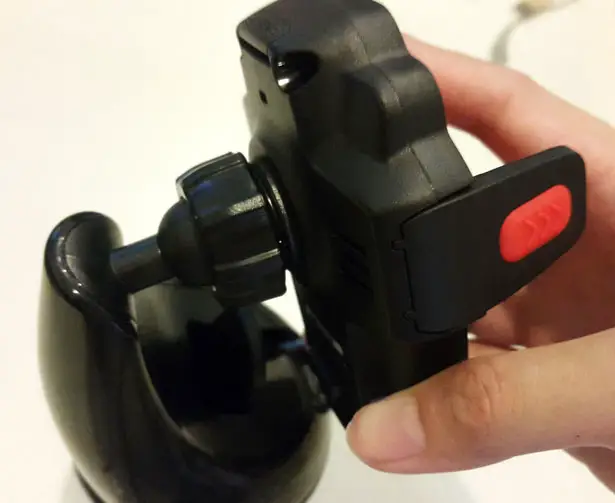 The component that grips your phone features retractable hands, it can support up to 6-inch phone. At first, I didn't know how to adjust those hands, I tried to manually pull them, but it didn't work, until I noticed a little button with world "push" at the top, and voila … those grips expanded. Simply squeeze them slowly to fit your smartphone size, there's red rubber protection on each hand as well as on the main area where your phone is parked to protect your phone from scratch. You can also rotate it for up to 360-degree for landscape or portrait orientations, the adjustable feet are also helpful to position your phone for wireless charging.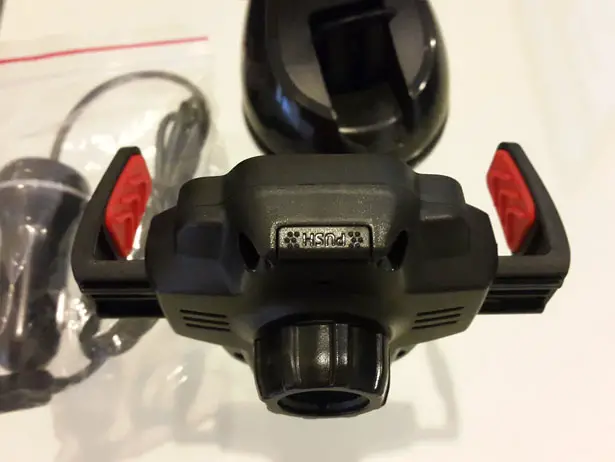 Again, to expand the feet, there's a button at the back, under the information label, press it while pulling the feet, they won't automatically expand like the grips. Plug the micro USB cable to power Montar Qi wireless charger. Just in case your smartphone is not wireless charging compatible, you can also purchase wireless charging receiver through any gadget store.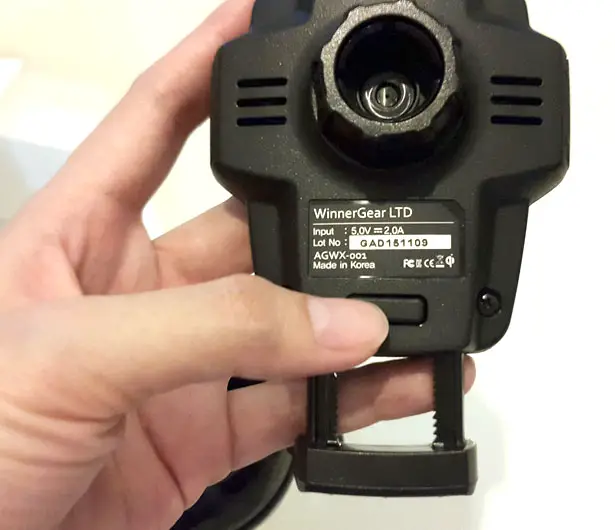 The size is pretty compact, but I think it could be slimmer though, making it less bulky. I really love the "push" button, it makes you easy to grab your phone when you're out of the car. Montar Air Qi supports 2A fast charging, even though the company claims it would charge your phone pretty quick compared to other brands, I still think current technology of wireless charging is slow, but the positive note, it is more convenient. This device is compatible with all Qi supported device. For worldwide buyers, this device is available at WinnerGear and you know what? They offer free worldwide on all orders. [Buy It Here]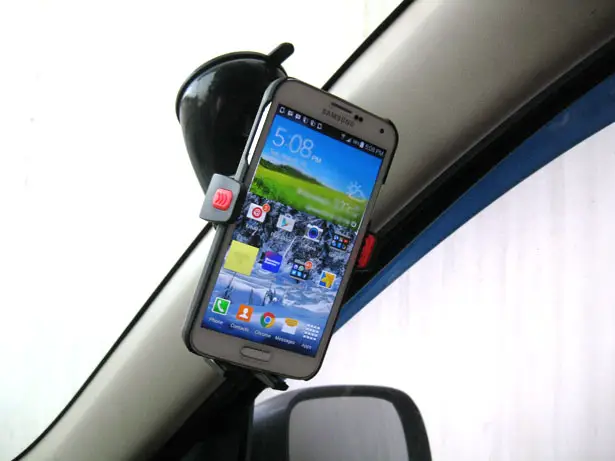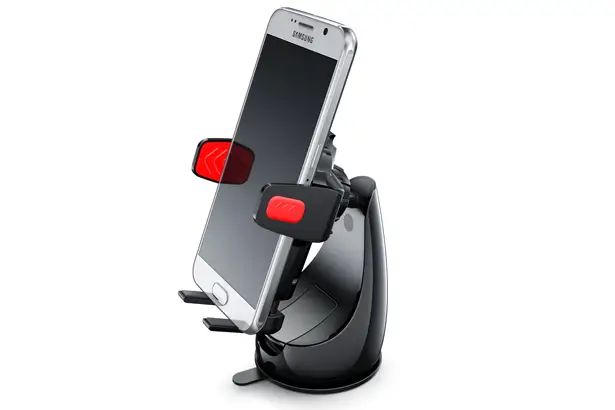 Tuvie has received this product from our 'Ask for A Review' feature, where we receive test unit/product sample for a review.
*Some of our stories include affiliate links. If you buy something through one of these links, we may earn an affiliate commission.