Arctic Saver Tower is a futuristic concept tower that aims to prolong melting period in Antarctica. Due to climate change, we can notice number of differences of sea ice is larger than predicted in stimulation experiments. Global warming has caused disappearance of Arctic sea ice at alarming rate, in September 2007, Arctic sea ice decreased by 39% and this thinning process continues. According to National Oceanic and Atmospheric Administration's annual Arctic Report Card in 2018, the oldest and thickest ice in the Arctic has declined by a stunning 95%. Ice is the key survival for Polar Bears, their diet is made up of seals that live on and around the edge of the sea ice. Polar bears usually stalk seals as they lounge on icebergs, it means that when ice melts, polar bears have to rely on the fat stored during previous winter as they would struggle to find enough food.
This tower wants to slow down the melting of Arctic ice during summer, allowing Polar bears to find food or giving more time for them to migrate across icy landscape. This tower can be activated in April as ice begins to thaw, it helps freezing sea water in critical locations, thus, offering a foothold for polar bears to continue their migrations.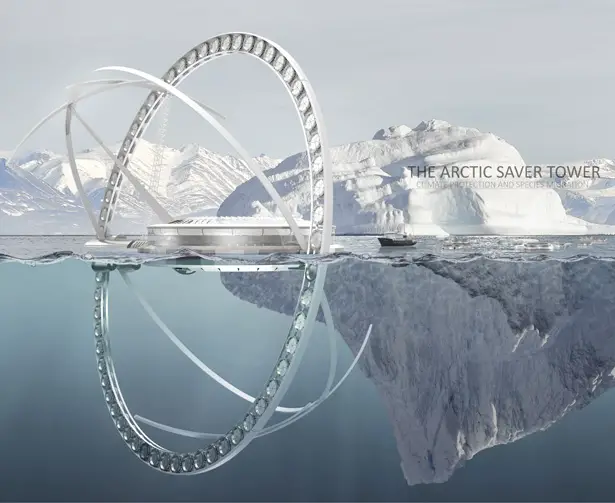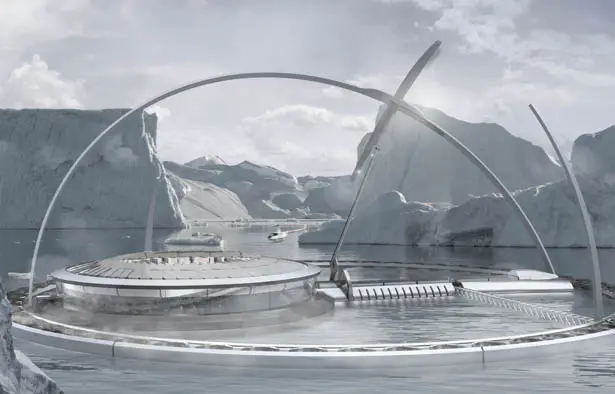 Arctic Saver Tower by Yiyang Xu and Jingyi Ye has one main purpose, that is to slow down Arctic ice melting. In April, when this tower is activated, the outer part begins to rotate. The unit under water surface starts storing water while the internal seawater begins to freeze again once the units above water surface are exposed to cold air during rotation. The ice storage unit is placed outside when the outer frame rotates to sea level, then the ice would melt by absorbing the heat in the atmosphere and slow down the rise of temperature, thus, prolonging melting period.
Meanwhile, the external units of Arctic Saver Tower would move to a certain location, providing a foothold for a small number of polar bears, which usually migrate from May to June. In October where freezing period of Arctic begins, this tower will move to the vicinity where has just iced up. It sprays treated seawater to the ice to make ice layer thick. The outer frame is equipped with sprinkler that will spray treated seawater to the ice. By controlling the spraying direction and distance through water pressure and rotation of the outer frame, that ice layer can be thickened, resulting in prolonged melting period.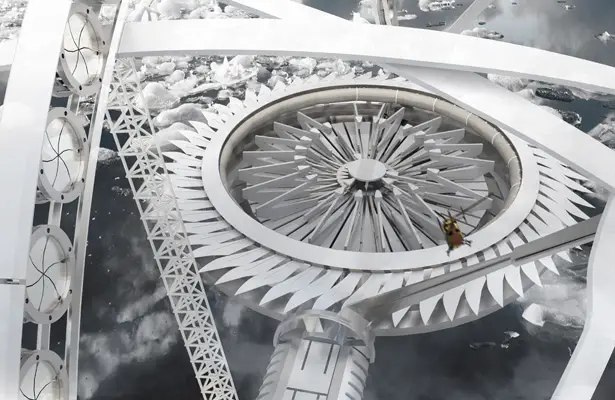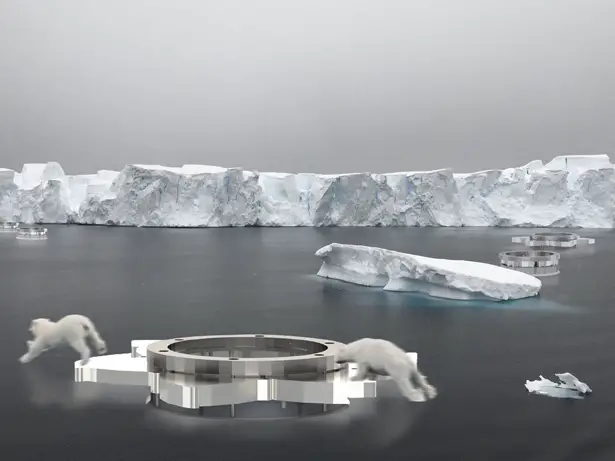 More images of Arctic Saver Tower: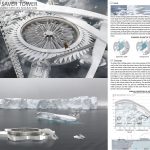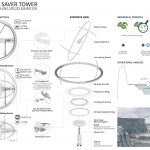 *Some of our stories include affiliate links. If you buy something through one of these links, we may earn an affiliate commission.