Everyone enjoys the warmth of the sun, however there are times when the sun is just too hot that you have to use the curtain to block the heat. Designed by Lim Wan Xuan and Jane Tang Xueling, Eco.Leaf is an innovative solar curtain or solar light that you can use to block the heat from entering the room while at the same time use light energy to generate electricity. By having the curtain down, the room will be dark that you should use indoor lighting. This is where Eco.Leaf can help you save the electricity.
Designers : Lim Wan Xuan and Jane Tang Xueling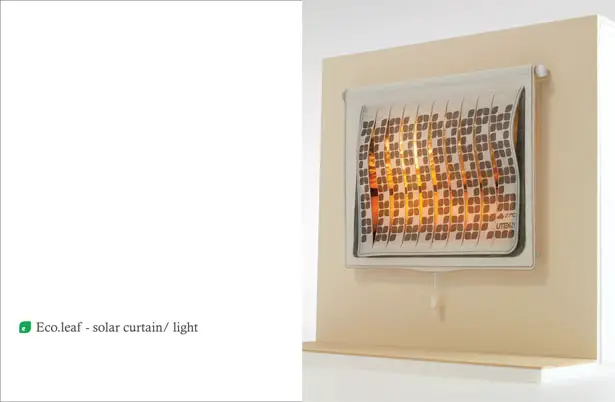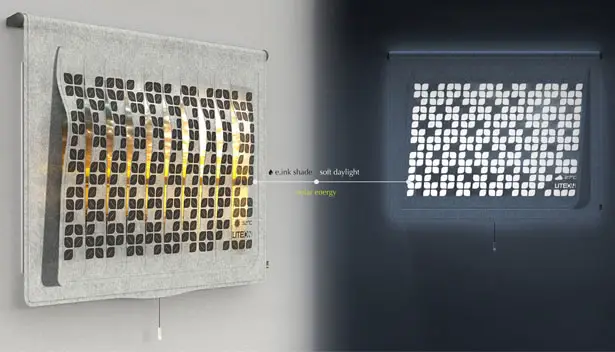 Aside from providing shade, Eco.Leaf can also provide soft light and ventilation in environmentally friendly way. By taking advantage of the sunlight, this solar curtain acts as natural window light that you can use to light the room. The design of this curtain is also simple and pretty intuitive, it promotes mass adoption of green energy in your home. Since this concept is based on proven technologies such as OLEDs and solar cells , therefore we are pretty optimistic about the chance of Eco.Leaf to become reality.
It's not going to be your other typical bulky solar panels, Eco.Leaf simplifies the complicated technology of solar panels and incorporate functional shade and lighting into functional home device for everyday use. Eco.Leaf solar curtain is a simple, smart and green technology to enhance your life.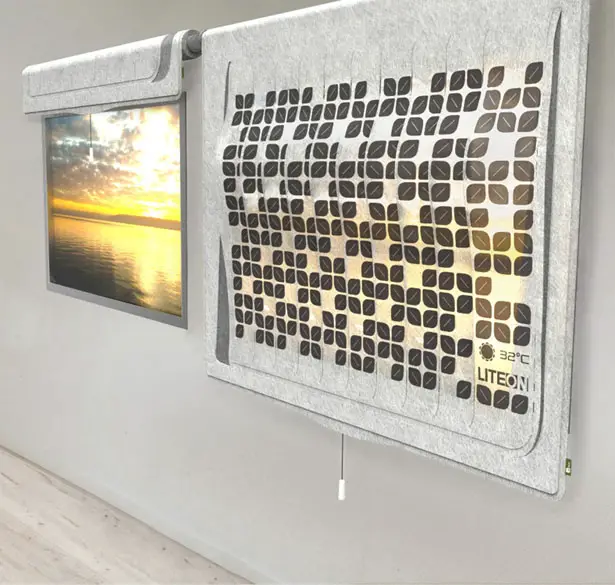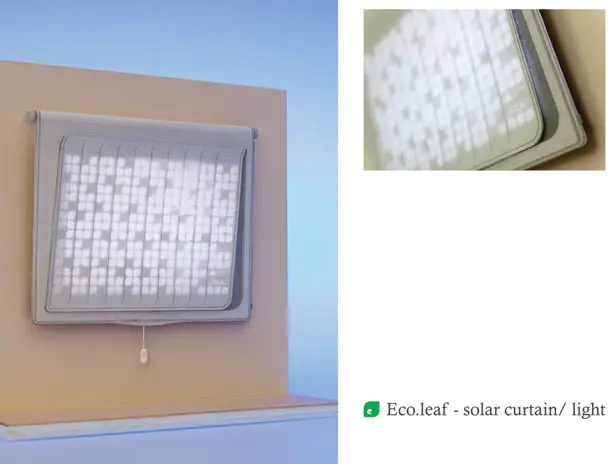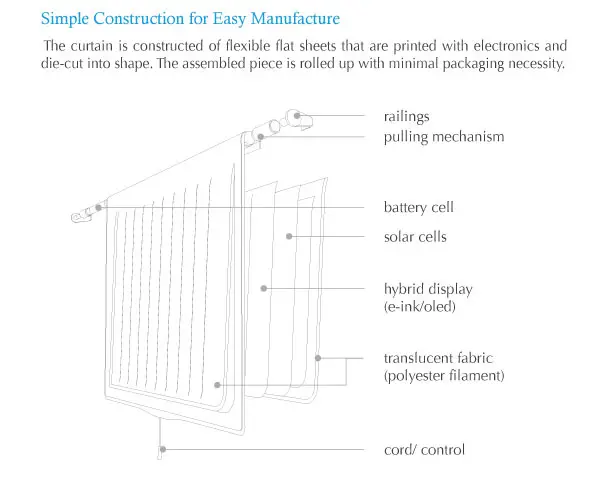 *Some of our stories include affiliate links. If you buy something through one of these links, we may earn an affiliate commission.